Read Advisory Board's take on this story
The Ohio House earlier this month voted 74-10 to pass a bill (HB 456) that would largely ban hospitals from requiring nurses to work overtime—a move advocates say would help nurses and make hospitals safer for patients, Bennett Leckrone reports for Dayton Daily News.
The bill now heads to the state Senate. If it becomes law, Ohio would be the 19th state to bar mandatory overtime for nurses, according to a release from the Ohio Nurses Association (ONA).
Bill details
ONA said the the bill would allow nurses to refuse to work overtime in most instances and bar hospitals from terminating them or imposing licensure sanctions in response. The bill would not bar health care facilities from instituting mandatory overtime in cases of emergencies and ongoing medical procedures, Dayton Daily News reports.
Reaction
ONA CEO Lori Chovanak said the bill would allow tired nurses to have more of a say in how much time they work. ONA said, "Fatigue can affect nurses' ability to deliver optimal patient care," citing research that shows "fatigue causes an increased risk in errors, decline in memory, reduced ability to learn, and impaired mood and communication skills." In addition, the group said studies have linked "long working hours to many health effects, including cardiovascular disease and cancer."
Overall, ONA said the bill would help both nurses and patients by improving nurses' ability to provide quality care.
However, some say the bill won't have much of an effect. Yvonne Curington, a retired Ohio nurse and a member of National Nurses United, said the bill is "irrelevant," as mandatory overtime isn't particularly prevalent in Ohio. Curington said advocates instead should look for ways to reduce nurses' workloads. For instance, policymakers could look at ways to adjust nurse-to-patient ratios, which research has shown can affect patient mortality, Leckrone reports.
While Chovanak acknowledged that the bill won't solve all of the problems that nurses face, she said it could improve conditions for nurses and patients.
But John Palmer, a spokesperson for the Ohio Hospital Association, said efforts like HB 456 "restrict hospitals' ability to react to a constantly changing patient care environment," and ultimately are "not safe for patients." He added that staffing mandates can "sound like 'solutions,' but the realities and complexities of safely staffing a hospital with appropriate nursing providers require flexibility" (Leckrone, Dayton Daily News, 6/8; ONA release, 6/7).
Advisory Board's take
By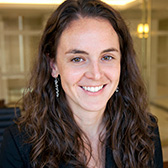 Marisa Deline, Practice Manager, Nursing Executive Center
Whether or not this bill goes into law, the debate it has stirred up shows that concern about overwork, stress, and burnout among nurses are not going away any time soon.
As research has shown, overtime is associated with reduced collaboration, more sick days, poorer clinical outcomes, and long-term burnout. The flip side of mandatory overtime is how often bedside nurses are opting into additional shifts. Many nurses like picking up extra shifts for the sake of overtime pay; others stack multiple 12-hour shifts for the sake of extended time off. Hospital leaders are increasingly cognizant of how they can set boundaries to ensure that nurses aren't burning themselves out.
What we've discovered through our research is that building resiliency skills in individual nurses is necessary—but not sufficient—to overcome burnout.  Most nurses are highly resilient. Yet even the most resilient nurse will struggle with many challenges of today's work environment. To combat burnout, health care leaders must prevent or address four foundational cracks in the care environment which are impinging on nurses' basic needs.
Therefore, to reduce burnout among frontline nursing staff, hospital leaders should focus their attention on addressing these four cracks by:
giving nurses the time and support to process traumatic experiences;
surfacing and addressing perceptions of unsafe staffing;
reconnecting nurses to each other—and to joy in practice—through storytelling; and 
focusing on equipping nurses to handle point-of-care safety threats.
For instance, Texas Health Presbyterian Hospital, an 875-bed acute care hospital north of Dallas, has changed the way that security and staff interact with each other. Rather than patrolling randomly throughout the building and focusing on physical security infrastructure, (e.g., checking doors, locks, stairwells, and surveillance systems), two to three security personnel per shift now round on predetermined "hotspots" within the hospital.
During these rounds, they check in with unit leaders and frontline nurses, with a goal of proactively flagging potential safety concerns on the unit before an incident occurs. A rounding tool helps them to communicate with nursing teams and seamlessly hand off information between security shifts.
This new security approach ensures that no potential concerns fall through the cracks and builds personal connection with security personnel so that nurses can feel safer at work.
To learn more about these cracks—and what strategies you can use to fight them—download our recent infographic on the four foundational cracks that are undermining your nurses' resilience.