FDA commissioner Scott Gottlieb topped Modern Healthcare's 2018 list of the "50 Most Influential Physician Executives and Leaders."
Read our best practices for elevating physician leadership performance
For the 14th annual list, Modern Healthcare accepted nominations for physician executives or leaders in the health care industry who "stand out for the scope of their executive responsibilities, personal achievements, innovation, and commitment to their communities." From a list of 150 finalists, Modern Healthcare compiled its final ranking of 50 leaders, based half on readers' votes and half on input from Modern Healthcare's senior editors. Nominees and finalists were judged based on their CV or resume and contributions and achievements in:
Community service;
Executive responsibility;
Innovation;
Leadership; and
Professional achievement;
Who made the list
According to Modern Healthcare, when Gottlieb was nominated to lead the FDA, "Democrats initially balked, … noting that as a consultant he had close ties to the pharmaceutical industry." However, since his confirmation, Modern Healthcare writes that his work "speed[ing] up approval of generics and calls for price transparency have muffled some of those concerns."
In addition to Gottlieb, the top 10 physician leaders on the list are:
Marc Harrison, president and CEO of Intermountain Healthcare (No. 2);
David Feinberg, president and CEO of Geisinger Health (No. 3);
Craig Samitt, EVP and CCO of Anthem (No. 4);
Nick Turkal, co-president and co-CEO of Advocate Aurora Healthcare (No. 5);
Stephen Klasko, president and CEO of Thomas Jefferson University and Jefferson Health (No. 6);
Richard Gilfillan, CEO of Trinity Health (No. 7);
John Noseworthy, president and CEO of Mayo Clinic (No. 8);
Troyen Brennan, chief health officer of CVS Health (No. 9); and
Bechara Choucair, SVP and chief community health officer for Kaiser Foundation Health Plan and Hospitals (No. 10).
Other hospital and health system leaders who made Modern Healthcare's list include:
Rod Hochman, president and CEO of Providence St. Joseph Health (No. 12);
Jonathan Perlin, president of clinical services and CMO for HCA Healthcare (No. 14);
Richard Isaacs, CEO and executive director of Permanente Medical Group (No. 15);
Tomislav Mihaljevic, president and CEO of Cleveland Clinic (No. 16);
Laurie Glimcher, president and CEO of Dana-Farber Cancer Institute (No. 17);
Joanne Conroy, president and CEO of Dartmouth-Hitchcock and Dartmouth-Hitchcock Health (No. 22);
Rhonda Medows, EVP of population health at Providence St. Joseph Health (No. 24);
Melinda Estes, president and CEO of St. Luke's Health System (No. 28);
Lee Sacks, CMO of Advocate Aurora Health (No. 30);
Sachin Jain, president and CEO of CareMore Health (No. 31);
David Torchiana, president and CEO of Partners HealthCare System (No. 33);
Steven Safyer, president and CEO of Montefiore Health System (No. 34);
Steven Corwin, president and CEO of NewYork-Presbyterian (No. 36);
Paul Rothman, CEO of Johns Hopkins Medicine (No. 37);
William Conway, CEO of Henry Ford Medical Group (No. 40);
Susan Turney, CEO of Marshfield Clinic Health System (No. 41);
Gary Kaplan, chairman and CEO of Virginia Mason Health System (No. 42);
Penny Wheeler, president and CEO of Allina Health (No. 43);
Robert Wachter, chairman of the department of medicine at UCSF Medical Center (No. 44);
Carolyn Clancy, executive in charge at Veterans Health Administration; and
Anthony Tedeschi, CEO of Detroit Medical Center (No. 50) (Modern Healthcare list, accessed 6/18; Modern Healthcare's methodology, accessed 6/18).
Become and develop better leaders today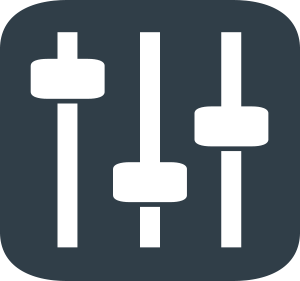 Most staff aren't naturally great leaders, but studies show that leadership and management can be taught. Use our Leadership Competency Diagnostic to help your managers further develop their strengths and focus on opportunities for improvement.
It's also never too early to start grooming a great future leader. See our Succession Management Implementation Guide to ensure you deliberately chose your future leaders—don't let circumstances choose them for you.