Read Advisory Board's take on this story
Nurses who work even one hour of overtime may not collaborate as well with other nurses or physicians, suggests a study published this month in the Journal of Nursing Administration.
What you can do to repair the four foundational cracks that are undermining your nurses' resilience
Study details
For the study, researchers analyzed data from a 2013 survey of about 24,000 nurses from nearly 1,000 units in almost 170 acute care hospitals. The researchers determined the amount of overtime nurses worked and measured collaboration within units using the nurse-nurse interaction scale and nurse-physician interaction scale.
Findings
After taking into account shift lengths and unique hospital characteristics, the researchers found a noticeable link between nurses who worked overtime and lower collaboration in hospital units.
Specifically, the researchers found that one hour of overtime was associated with a 0.17 decrease on the nurse-nurse interaction scale and a 0.13 decrease on the nurse-physician interaction scale. According to a release, the 0.17 decline from the mean score on the nurse-nurse interaction scale "suggest that a unit's rank on the RN-RN score would drop from the 50th percentile to approximately the 30th percentile."
The researchers noted that their findings were specific to overtime; they found no correlation between longer scheduled shifts and reduced collaboration.
Discussion
The researchers said the association is particularly striking because 33% of nurses in a unit reported working longer than their scheduled shift, with nurses working an additional 24 minutes, on average. In addition, 35% of nurses reported an increase in overtime demand on their unit.
According to Modern Healthcare, research has tied better patient outcomes with increased collaboration among nurses and providers.
Chenjaun Ma, lead author on the study and an assistant professor at NYU Rory Meyers College of Nursing in New York, said that the findings "support policies that limit the amount of overtime worked by nurses," and that nurse managers "should monitor the amount of overtime being worked on their unit and minimize the use of overtime." She added that managers should use technology to predict how many nurses will be needed in a specific unit to reduce overtime.
Amy Witkoski Stimpfel, co-author of the study and an assistant professor at NYU Meyers said that overtime among nurses is "a chronic problem." She added that the results of this study "suggest there is a negative impact on collaboration, and we've seen in previous work that overtime leads to patient safety and quality issues, so this [study] is expanding the scope of the repercussions of overtime"(Gooch, Becker's Hospital Review, 5/10; Castellucci, Modern Healthcare, 5/10).
Advisory Board's take
By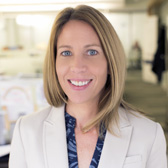 Katherine Virkstis
,
Managing Director
,
Nursing Executive Center
The results of this study underscore how large a problem stress and fatigue among nurses is right now. Three out of four nurses say they are concerned about stress and overwork, about half report feeling tired all the time, and 70% report feeling "burned out," according to surveys from the American Nursing Association and RNnetwork.
In addition to the negative impact on collaboration that this study shows, nurse fatigue and burnout are linked to a host of other challenges. For example, burnout is linked to an increased number of sick days which increase rates of absenteeism and decrease productivity—at an estimated cost of $1,500 per employee, per year. We also see an association between burnout and poorer clinical outcomes. For example, frontline nurse burnout is linked to a higher rate of hospital-acquired infections.
According to Maslow's hierarchy of needs, individuals can't reach their full potential if they're struggling with basic needs. In today's care environment, these unaddressed needs, or 'cracks in the foundation,' are undermining nurse resilience and leading to frontline burnout.
To build a more resilient nursing workforce, leaders must understand and repair four cracks in the foundation of the care environment:
Violence and point-of-care safety threats are now commonplace in health care settings.
Nurses don't feel equipped to respond to point-of-care safety threats. As a result, they often feel unsafe at work.


Nurses feel they have to make compromises in care delivery.
Staff feel they can't deliver safe care to their patients because they perceive that staffing levels are "unsafe."


Staff bounce from traumatic experiences to other care activities with no time to recover.
Nurses don't have time to recover from emotionally challenging situations, and they are too busy to use services that can help them debrief and process traumatic experiences.


New technology, responsibilities, and care protocols cause nurses to feel "isolated in a crowd."
The unintended consequence of electronic documentation and efficient care delivery is that nurses spend more time working in isolation, with limited opportunities to meaningfully connect with their peers.
To learn more about what you can do to repair the four foundational cracks that are undermining your nurses' resilience, view our infographic. For even more information about what we've learned about how to help nurses collaborate and remain resilient—for the benefit of nurses, patients, and the entire health system—register for our remaining national meetings here.