Read Advisory Board's take on this story.
Cigna on Thursday officially closed on its $67 billion acquisition of pharmacy benefit manager Express Scripts, completing the merger of two companies that had more than $141 billion in combined revenue in 2017.
Details on the deal
Earlier this year, the companies announced that the combined company will be called Cigna, and it will be based in Bloomfield, Connecticut—where Cigna has its headquarters. Express Scripts will keep its St. Louis headquarters. The companies said Cigna CEO David Cordani will lead the combined company as president and CEO, while Express Scripts CEO Tim Wentworth will be president of the Express Scripts business. The combined company will have a board of 13 directors, the companies said.
The Department of Justice cleared the deal in September, and New Jersey was the final state to clear the acquisition earlier this week.
Comments
Cordani said the closing "represents a major milestone" in Cigna's mission to transform health care. "Together, we are establishing a blueprint for personalized, whole person health care, further enhancing our ability to put the customer at the center of all we do by creating a flexible, open, and connected model that improves affordability, choice, and predictability," he said. "By approaching each individual as a whole person—body and mind as one—we are empowering and supporting customers to take control of their total health and well-being."
Cordani added that the deal will "deliver sustained attractive return for shareholders" and will position Cigna "for future revenue and earnings growth" (Sweeney, FierceHealthcare, 12/20; Livingston, Modern Healthcare, 12/20; Humer, Reuters, 12/20; O'Brien, HealthLeaders Media, 12/20).
Advisory Board's take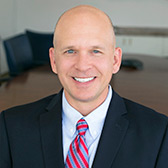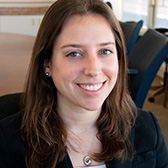 Russell Davis, Executive Director, and Rachel Sokol, Practice Manager, Health Plan Advisory Council
Cigna's acquisition of Express Scripts illustrates the latest crumbling of the walls propping up traditional industry silos. Health plans, device makers, and others realize that as long as they remain trapped in zero-sum transactions, they can generate only incremental gains. Major improvements and innovations will require these stakeholders to collaborate (and in some instances, to combine) across historical industry segments.
The first iterations of health plan joint ventures focused on provider partnerships, but now plans are looking to pharmacy organizations (retail clinics and/or PBMs) to drive results and exert greater influence over total cost of care. In recent months, we have seen health plans and others extend into retail clinics (i.e., CVS/Aetna), physician groups and ambulatory care (i.e., Optum/DaVita), and home health and community care (i.e., Humana/Kindred Healthcare). In a world where regulators have rejected "mergers of equals," organizations will continue to integrate vertically to create new efficiencies.
As we noted when the CVS-Aetna merger was finalized, payer-pharma partnerships offer three potential advantages:
Support for medication adherence. An aging population and more medical (as opposed to surgical) treatment focus efforts on care plan adherence.
Access to better real-time data. Health plans need to know how their members are doing to intervene if something seems awry. Pharmacy data present some of the most accurate information on how members are adhering to a care plan.
Instant availability for care. Retail pharmacies present an opportunity to provide care after traditional provider hours to hopefully prevent the need for a higher acuity setting such as the ED.
While Amazon's plans to enter health care may be on the minds of industry leaders, they are not the driving force behind this partnership trend. We are witnessing the reconstruction of the health care market, brick by brick.
Next, learn how mega-mergers could impact your organization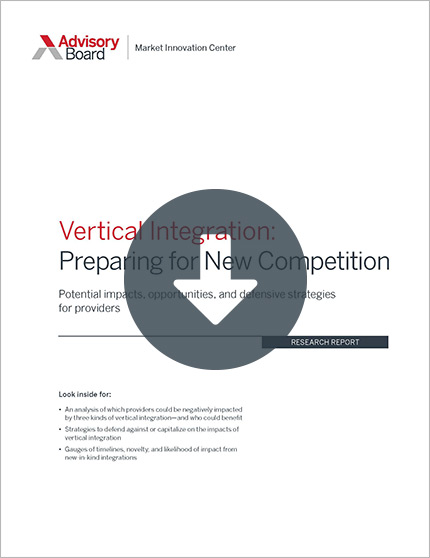 Health care mergers and acquisitions are hardly new, but many recent transactions involve vertical integration: new-in-kind combinations of major players resulting in unprecedented scale and scope.
Use this research report to plan for integrators' possible moves, forecast potential effects on your organization, and create a plan to defend against or capitalize on the changes.