The opacity of health care's pricing system often leaves patients vulnerable to surprise medical bills that can cost thousands of dollars, but some legal experts argue patients may have a pathway to challenge such bills under existing law, Julie Appleby writes for Kaiser Health News.
Just updated: Your cheat sheets for understanding health care's legal landscape
How patients end up with surprise bills
Patients can be left with surprise medical bills when a provider charges more than an insurer is willing to pay, leaving the patient to cover the difference—a practice known as balance-billing.
But determining a fair price for health services can be extremely difficult, Appleby reports. One way to determine prices is to look at what hospitals accept from in-network insurers, but hospitals generally are reticent to releasing those prices, according to Appleby.
In 2017, the Texas Supreme Court ruled that hospitals in some legal disputes had to disclose their in-network rates. But in June, the hospital involved in the case asked for a rehearing and said disclosing its in-network prices would hurt its bargaining power—a claim that was backed by a number of other hospitals, Appleby writes.
And while several states have attempted to address the issue with so-called "balance-billing" laws, the laws can be difficult to navigate and often do not fully outlaw the practice itself. For example, a Tennessee balance-billing law that took effect in July requires hospitals to provide patients with an estimate of costs and notify them that they might receive balance bills.
A legal path for patients
But some legal experts say there is another path forward for patients who are unexpectedly faced with high medical bills to push back.
Barak Richman, a law professor at Duke University, said contract law dictates hospitals should charge "average or market prices" if there was no explicit price agreement upfront.
Richman explains that contract law rests on the idea of "mutual assent," in which both parties in a contract agree on a price before services are rendered. Because of this concept, many states require businesses provide consumers with written estimates for their services before their work begins, Appleby writes.
Patients increasingly using that legal argument in court—and some have successfully gotten their medical bills lowered, Appleby writes.
Hospitals in such lawsuits have argued that patients provided mutual assent by signing admission forms that included a promise to pay, even if a price wasn't disclosed. But Richman argues that claim doesn't hold up under contract law. For example, he said, if a tax preparer doesn't provide an estimate for his services up front, he couldn't suddenly bill a customer for $10,000 if the average rate for his service was $1,000 or less. Such a charge would not be permitted under contract law because there was no mutual assent, Richman said.
In some recent cases, courts have mediated billing disputes between patients and hospitals, and ordered hospitals to accept payments much closer to what they accept from in-network insurers or Medicare, Appleby writes. "This is the amount they are legally entitled to collect," Richman said.
But the cost and time associated with hiring a lawyer to negotiate such prices can prevent some patients from challenging balance bills, according to Appleby.
Wendy Netter Epstein, a health law professor at DePaul University College of Law, said patients who receive a balance bill should first attempt to negotiate with the provider and agree on a reduced payment. Websites like Healthcare Bluebook or Fair Health can provide estimates of average procedure costs, Appleby writes (Appleby, Kaiser Health News, 12/18).
Just updated: Your cheat sheets for understanding health care's legal landscape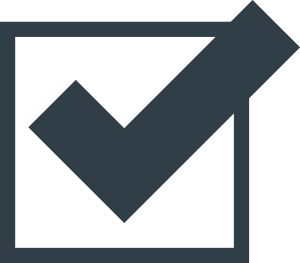 To help you keep up with the ever-changing regulatory environment, we recently updated our cheat sheets on some of the most important—and complicated—legal landmarks to include a brand new one-pager on the new tax law.
Check out the cheat sheets now for everything you need to know about MACRA, the Affordable Care Act, antitrust laws, fraud and abuse prevention measures, HIPAA, and the two-midnight rule.