The House on Thursday voted 217-185 to pass an amended continuing resolution (HR 695) that would fund seven departments, FDA, and other agencies, sending the package back to the Senate, where it faces strong Democratic opposition.
Just updated: Your cheat sheets for understanding health care's legal landscape
Congress and the White House have until midnight Friday to reach a deal to fund the government and so avert a partial federal shutdown.
Any shutdown would not affect the majority of health care agencies, as Congress already passed FY 2019 spending bills in September for HHS and the veterans' health system. However, lawmakers at the time were unable to come to an agreement on funding seven other departments, including the Departments of Agriculture, which funds FDA and the Indian Health Service.
Lawmakers since then have passed short-term bills to keep those departments funded until Dec. 21 to give lawmakers and the White House more time to negotiate—but those negotiations have now broken down over a debate on whether to fund a wall along the U.S.-Mexico border.
CR details
The Senate on Wednesday passed by voice vote a continuing resolution that would fund the remaining seven departments and various agencies, including FDA, through Feb. 8.
The bill includes several health care-related add-ons that would temporarily reauthorize expiring programs through Feb, 8, including the Violence Against Women Act, the National Flood Insurance Program, and Temporary Assistance for Needy Families.
According to CQ News, the Senate bill also would extend through Feb. 8:
Two expired HHS programs intended to respond to pandemics and potential biological attacks; and
The program employers use to verify prospective workers immigration status and visa programs for medical school graduates.
The Senate bill also would authorize through March 31, 2019 two so-called Medicaid extenders:
A program designed to help Medicaid beneficiaries live in their communities, as opposed to an institution; and
A program that enables spouses of Medicaid beneficiaries who use long-term care to keep part of their income.
But after Trump told House Republican leaders that he would not sign a spending bill that did not include funding for a wall along the U.S.-Mexico border, the House on Thursday amended the Senate bill to include $5.7 billion for border security and $7.8 billion for disaster relief. As such, the CR must return to the Senate, where it faces uncertain prospects.
Next steps
Politico's "Pulse" reports that the Senate is expected to resume at noon to consider the measure. The measure, according to CQ News, needs 60 votes to pass, meaning Republicans will need some Democrats to vote in favor of the measure—a scenario Senate Minority Leader Chuck Schumer (D-N.Y.) suggested is unlikely to happen.
Schumer said, "It will clearly not come close to getting the 60 votes that it needs, and then Leader Pelosi and I and probably Sen. McConnell would hope that the House would then consider the bipartisan, unanimously passed bill," without the border control funding amendment.
According to CNBC, it's not yet clear how House GOP leaders will move forward if the Senate is unable to pass the House's version. They could seek to pass the Senate-approved version and hope Trump will sign it, or they could let funding for the remaining departments and agencies to lapse, which CNBC reports Trump recently said he would be "proud" to do.
All told, about 25% of the federal government could shut down if lawmakers and Trump do not reach a deal.
Democrats have estimated more than 380,000 federal workers could be furloughed if a deal is not reached. Previous HHS shutdown plans say FDA and IHS would remain open but would have limited operations (Shutt/Mejdrich, CQ News, 12/20 [subscription required]; Shabad/Madani, CNBC, 12/20; Diamond, "Pulse," Politico, 12/21; Werner et al., Washington Post, 12/20; Bennett, Roll Call, 12/20; Lesniewski et al., CQ News, 12/19 [subscription required]; Mejdrich, CQ News, 12/17 [subscription required]; Collins, USA Today, 12/6; Karlin-Smith/Owermohle, "Prescription Pulse," Politico, 12/3; Zhou, Vox, 12/19).
Just updated: Your cheat sheets for understanding health care's legal landscape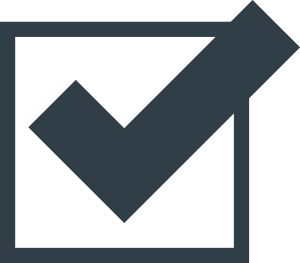 To help you keep up with the ever-changing regulatory environment, we recently updated our cheat sheets on some of the most important—and complicated—legal landmarks to include a brand new one-pager on the new tax law.
Check out the cheat sheets now for everything you need to know about MACRA, the Affordable Care Act, antitrust laws, fraud and abuse prevention measures, HIPAA, and the two-midnight rule.