Editor's note: This popular story from the Daily Briefing's archives was republished on Sept. 13, 2019.
Read Advisory Board's take on this story
Writing in the Salt Lake Tribune, Kathleen Kaufman, a retired nurse and former president of the Utah Nurses Association, contends that hospitals' financial policies often treat nurses as little more than "furniture"—and she calls on administrators to make a change. 
New infographic: 4 foundational cracks that are undermining your nurses' resilience
Kaufman addressed the issue in observance of National Nurses Week, which ran from May 6 to May 12.
According to Kaufman, "without nurses, hospitals cease to exist as we know them today." But despite their critical role, nurses "within the financial analysis and the hospital boardroom … [are] considered a cost, not a revenue-generating part of the hospital," Kaufman contends.
She explains that nursing care is charged "for as a standard rate based on the type of unit a patient stays in, or the diagnostic group or disease process that the patient falls into." The result, Kaufman argues, is "the entire nursing staff becomes a liability, not an asset," which "puts nurse leaders into a position of defending the very real need for safe staffing for a patient population [who] has only gotten sicker over the past decades." And because nurses are "always defending," Kaufman writes, they are "never able to fully promote the value of nursing."
According to Kaufman, the "looming" nursing shortage will further obscure the devaluation of nurses. While "nurses will soon be courted again with sign-on bonuses and promises," Kaufman asserts, "the value of nursing care will continue to be buried in the room charge."
She asks, "Are we professionals or are we furniture?"
And she points out that because of hospitals' financial structure, "when costs need to be controlled …, [t]he workload for the direct care nurse is increased until there is no time to do essentials of nursing," such as counseling and teaching patients and their families. Kaufman writes, "The workload is simply increased to offset the 'cost' of the nurse—rarely decreased to reward the 'revenue-generating' work of the nurse."
Kaufman makes an appeal for hospital administrators to address nurse devaluation. "Your nurse's value rises far above the level of the bed, lights and temperature control of your room," she writes—your nurse "is the reason you get 24/7 coordinated care that hopefully leads to the best outcome for you" (Kaufman, Salt Lake Tribune, 5/12).
Advisory Board's take
By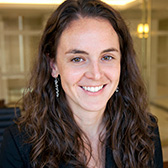 Marisa Deline, Practice Manager, Nursing Executive Center
One section of this commentary really sticks with me: "Yet your nurses persist for as long as they can tolerate working conditions that preclude rest breaks, lunch breaks, and sometimes bathroom breaks. … Your nurses persist because they put your safety and care above all else."
It's true: Nurses tend to be incredibly resilient people. But even the most resilient nurses face mounting stresses. Due to an aging population and the health system's increasing efforts to treat less-critical conditions outside of the hospital, the typical hospital patient is much older and sicker than they were just 10 years ago. As a result, bedside nurses must do more—and as hospitals cut costs, they often must do it with fewer resources.
Given these stresses, it's no surprise that:
70% of nurses reported feeling burned out, according to a 2017 RNNetwork study;
74% of nurses reported feeling concerned about the effects of stress and overwork, according to the American Nursing Association's 2011 Health and Safety Study; and
50% of nurses reported having considered leaving the profession altogether, according to the same 2017 RNNetwork study
Anne Herleth, a consultant on Advisory Board's Nursing Executive Council, agrees that, "Nurses are tough – one of the most highly resilient workforces out there. But they have basic needs that are no longer being met- such as feeling able to provide safe care. It's nearly impossible for nurses to be resilient when they feel like they're making compromises in care because of staffing constraints."
So what can hospital and health system leaders do to address the problem? We've identified four of the most pernicious cracks in the foundation of nurse resilience:
The rise of violence and point-of-care safety threats in health care settings;
Nurses' sense that they must make compromises in care delivery;
An overwhelming set of responsibilities that forces nurses to bounce from traumatic experiences to other care activities with no time to recover; and
New technology and responsibilities that lead nurses to feel "isolated in a crowd."
To learn more about these cracks—and what strategies you can use to fight them—download our recent infographic on the four foundational cracks that are undermining your nurses' resilience.