This holiday season, CDC is advising the millions of Americans who usually hit the road (or the skies) to visit family or friends to stay home. If you're looking for a break this holiday season, Advisory Board's experts have shared their must-read books—covering everything from the challenges of leadership in a crisis to the complex social issues gripping the nation.
Don't Sleep, There Are Snakes: Life and Language in the Amazonian Jungle by Daniel Everett 

By David Willis, Vice President, Health System Strategy
I first heard about Daniel Everett on a podcast a few weeks ago, ordered the book on a whim, and found that I could not put it down. Everett's first-person account of life as a Christian missionary in a remote village in the Amazon is fascinating on at least three levels. 
First, the narrative itself is gripping. Everett moved his young family to live with the Pirahã people in central Brazil, starting in 1977. If you have any appreciation for survival stories, for overcoming often insurmountable obstacles, this book offers plenty, as the title suggests. Second, Everett is one of the very few outsiders to master the unique language of the Pirahã. He is currently a linguist and professor of cognitive sciences at Bentley University; his papers and theories of language, heavily influenced by his time in the Amazon are profound and—in some circles—controversial. The book provides the reader with a layperson's introduction to some of these ideas (there are some good videos on YouTube for those who want to learn more).
For me, however, perhaps the most compelling part of the narrative is Everett's discussion of unconscious bias. While I'm not sure he ever uses that exact term, Everett regularly found his beliefs about human nature, social norms, religion, and yes, even the meaning of life, to be challenged by what he learned from the Pirahã. His reflections on these topics are among the most profound passages in the book, and I find them to be extremely relevant given events in the United States in 2020.
Forged In Crisis by Nancy Koehn

By Craig Pirner, Managing Director, Leader Development
My recommendation is "Forged In Crisis" by Nancy Koehn. Koehn, a historian at Harvard Business School, profiles five famous leaders: Ernest Shackleton, Abraham Lincoln, Frederick Douglass, Dietrich Bonhoeffer, and Rachel Carson. Each of these individuals faced a profound and personal crisis.
Koehn profiles how they navigated those crises and how their experience in crisis fueled their resolve; she does a great job articulating the specific—and often subtle—lessons each learned. It's a wonderfully engrossing example of how leaders are made and the deeply personal nature of leadership. I found it prompted reflection about things like "gathering years" (in which progress is not seemingly being made, but in which we are learning, nurturing dreams, and fostering purpose), the courage of conviction amid ethical dilemmas, and the importance of writing.
Talking to Strangers: What we should know about the people we don't know (Audiobook) by Malcolm Gladwell

By Rachel Woods, Senior Director
As the host of our podcast, I am obviously a huge fan of content I can listen to. That's why I am going to cheat and offer an audiobook recommendation. But "Talking to Strangers" is a different kind of audiobook. It is written and narrated by Malcolm Gladwell, but because the book covers real people and real events, any time there is audio available, he uses it. Gladwell pulls audio his own interviews, a police dash cam, and he even conducts reenactments of court proceedings.
The book focuses on the miscommunications and misunderstandings that people make when they don't know one another. Strangers fall into the trap of "defaulting to truth" when we place too much trust in someone or something. And sometimes, defaulting to truth can have consequences. Gladwell examines this theory through events we all know, like the investment scandal of Bernie Madoff, the trial of Amanda Knox, and the death of Sandra Bland. You are probably thinking—what on earth do these stories have in common? Well, in each case people make decisions without understanding each other—leading to tragic outcomes. Of course, in typical Gladwell fashion, he explains why we can't swing the pendulum in the other direction either. Defaulting to distrust can have dire consequences too.  
The book explores some pretty heavy themes. But a compelling social argument coupled with the production of a high-quality podcast had me tackling the entire audiobook in a single weekend. All consumed during long (masked) dog walks and hours in the garden. Go for the audio version, you won't regret it.  
Deep River by Karl Marlantes

By Deirdre Saulet, Practice Manager
If I'm being honest, it took me a while to work up the courage to open up the 700-plus-page "Deep River" by Karl Marlantes. But one of my favorite local bookstores recommended it and once I started, it was hard for me to put down.
The story follows a family of Finnish immigrants across the late 1800s-early 1900s who follow their own paths to the Pacific Northwest—whether it be to pursue wealth in the promised land or to escape Russian occupancy. (As the great-great-granddaughter of a Finnish immigrant, I'm embarrassed at how little I knew of its fraught history and relationship with Russia.) You follow each sibling as they battle the wilderness, prejudice, capitalism, and even one another. Despite its length (really, a 500-page-book would've sufficed), I'd recommend this book to any lover of historical fiction as it taught me a lot and forced me to draw connections between this family's experience and what our country is going through today.
Station Eleven by Emily St. John Mandel

By Amanda Berra, Practice Manager
In the fall of 2020, I found myself in a novel selection quandary. I kind of wanted to read something post-apocalyptic, something of the "what comes after the devastating pandemic" variety, that for the sake of mental health was a bit lighter, more optimistic. 
Enter Emily St. John Mandel's 2014 novel "Station Eleven." It has a peri-apocalyptic-pandemic setting. The heroes are a set of survivors, some of whom have formed an acting and music troupe that travels among the settlements in what was once northern Michigan. The plot features plenty of tragedy, mystery, and threats; but that's part of what makes this book a page turner and allows you to mentally escape from the day-to-day.
If you haven't yet, try reading "Station Eleven." You will benefit from some literary post-apocalyptic fiction uplift (weeks later, I can still see the dark, dramatic, sea-themed pictures that the book described). You'll be thinking about survival and resilience. You'll be motivated to re-connect with friends who are far away. And, it will renew your appreciation for civilization—something we can all use in these turbulent times. For instance, one of my favorite "Station Eleven" moments is when the survivors kick themselves for not taking greater advantage of the Internet while they had the chance to  look up anything at any time. What a treasure that was—and is!
Stay strong, check out "Station Eleven," and happy holidays to all!
Whale Day by Billy Collins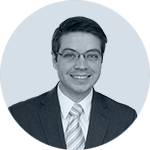 By Thomas Seay, Senior Director, News
I remember thinking, early in D.C.'s coronavirus lockdown, that I would be in a much better mental place if I could just have a few specific, simple pleasures. First, a filmed version of Hamilton, to bring to life the soundtrack that accompanied me on my evening walks. Second, a new season of The Great British Baking Show, to remind me this world contains kindness and decency and scones. And third (but this one felt like too much to hope for), a new collection of poetry by Billy Collins.
Nine months later, I've got good news: Hamilton is streaming on Disney+, The Great British Baking Show has a new season on Netflix, and now Billy Collins has published "Whale Day"—and while none of these things could redeem this difficult year, all have brought moments of real joy into my day-to-day.
If you aren't familiar with Collins, he's a two-time U.S. poet laureate... but if that phrase makes you cringe from flashbacks to impenetrable high school English classes, I'd beg you to give him a chance. His poetry is completely accessible, frequently hilarious, and often sneakily deep. 
His funniest poems carry a vibe of "what if your favorite English professor did stand-up comedy?" But my favorite are his poems that capture a meditative stillness, a kind of crystalline calm that lowers my blood pressure with each stanza. His is an aesthetic of cardigans and hot tea, of jazz playing in the background and robins flitting in the backyard. It's not especially radical, but it's exceptionally comforting, which may be why it speaks to me right now.
If you're new to Collins's work, you might do better to start with his 2011 book "Horoscopes for the Dead," which hits higher highs, or his 2001 book "Sailing Alone Around the Room," which collects a broader range of his work. Even so, every page of "Whale Day" was, for me, an emotional balm. I rationed myself to 20 pages a day to make it last longer, and even so it was over much too soon.
Such a Fun Age by Kiley Reid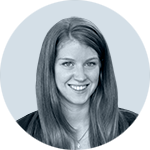 By Heather Bell, Editor in Chief, Daily Briefing
I'll admit I did not read Kiley Reid's debut novel "Such a Fun Age" as much as I listened to the audiobook during hours of walks (my go-to pandemic activity). I started this book at a time when many people in the country had taken to the streets to protest racial injustice in the United States, a time when I, like many of my peers, was looking to expand my understanding of racial injustice and read new works by authors of color.
So it was with delight that I discovered Reid's "Such a Fun Age" does not shirk away from the hard topics, in fact she forces you to face them head on, touching on issues relating to anxiety, racism, interracial relationships, privilege, wealth, and generational gaps. But like any talented fictional author, she does so while keeping the reader engaged and the dialogue relatively light; her characters are dealing with some very complex social issues, but they also crack jokes and let loose—it's what makes them so relatable. So if you're looking for a fun read that will also get you thinking critically about social issues, you can't go wrong with this one. It is a masterpiece of themes that I suspect will touch each reader in unique ways.
Gilead by Marilynne Robinson

By Marcelle Maginnis, Managing Editor, Daily Briefing
On the surface, Marilynne Robinson's "Gilead" is little more than the spare, quiet reflections of John Ames, a elderly preacher trying to come to terms with his impending death by writing letters to his young son. But by using the day-to-day happenings of a small town and an even smaller congregation as scaffolding for his thoughts on everything from family, forgiveness, jealousy, race, and parenthood, Ames--and, by extension, Robinson--deftly demonstrates the inherent sensitivity and wisdom of a well-lived life, however quiet in demeanor and narrow in circumstance. And while it was perhaps a little too spot-on to read mid-pandemic, when so many of us are by necessity living pretty quiet, narrow lives, I found it both a comforting and challenging read--and one I look forward to revisiting post-pandemic for an entirely different reader experience.