Read Advisory Board's take: What providers should know about this technology
Amazon on Thursday announced that its Alexa voice assistant is now HIPAA-compliant and that six health care companies have launched tools that use the software.
Amazon's venture into health care
Amazon in the last year has made several moves into the health care space. For instance, in 2018, it purchased online pharmacy PillPack. In addition, Amazon has begun selling supplies and started its own line of over-the-counter products. The company has also launched a joint venture with Berkshire Hathaway and JPMorgan Chase aimed at improving health care quality and costs for the three employers in part by increasing health care transparency.
What 'Amazon health care' could look like in 5 years
How 6 health care companies plan to use Alexa
Amazon has spent months working on making Alexa HIPAA-compliant, STAT News reports, and on Thursday, the company announced that its Alexa Skills Kit now allows certain HIPAA-covered entities to build Alexa skills that can share and receive protected health information.
So far, six health care companies are participating in an invitation-only program to test the new feature, Amazon said in a blog post. However, Amazon said it "expect[s] to enable additional developers to take advantage of this capability."
The six health care companies that are working with the new HIPAA-compliant Alexa technology are:
Atrium Health, which has launched an Alexa skill that customers in North Carolina and South Carolina can use to schedule a same-day appointment at an urgent care center;


Boston Children's Hospital, which has created a program, called My Children's Enhanced Recovery After Surgery, that parents and caregivers can use to provide clinicians with information on a child's progress after surgery and get information on post-operative appointments;


Health insurer Cigna, which has built a voice program, called Cigna Health Today, for employees of large national clients that lets them manage their health improvement goals and earn wellness incentives;


Pharmacy benefits manager Express Scripts, which Cigna recently acquired, has developed a tool that people can use to check the status of their home delivery prescriptions;


Digital health company Livongo, which has launched a skill that will allow users to ask for their last blood sugar reading and trends as well as receive insights and Health Nudges; and


Advisory Board's take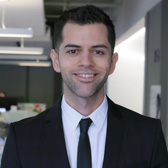 Andrew Rebhan, Consultant, Health Care IT Advisor
This news should not come as a major surprise to industry stakeholders—considering all of the other moves Amazon and other big tech companies (e.g., Apple, Google, Microsoft) have recently taken into the health care space. Companies like Amazon have the talent, financial resources, brand reputation, and technological scale to make substantial impact in health care—and making Alexa HIPAA-compliant is a step toward establishing greater legitimacy with various industry players (e.g., healthcare providers, payers, pharmacy benefit managers, digital health companies). Such a move should help to alleviate health care stakeholders' concerns around using emerging tools from non-traditional vendors to handle sensitive patient health information, and should encourage them to find new use cases for this technology in clinical settings.
"Patients are already warming up to the idea of using AI-enabled services"
Doing so will likely appeal to patients. In the era of connected health, patients want convenient digital access to medical records, online appointment management, app-enabled wellness and prevention tools, easy medication management, and other features and services that help put them in control of their health care. And patients are already warming up to the idea of using AI-enabled services to meet these needs. According to Accenture's 2018 consumer survey, the majority of survey respondents were willing to use a virtual assistant that could help handle administrative tasks (e.g., schedule appointments, understand bills), provide health coaching, or monitor health conditions, medications, or vitals from home.
If done right, provider organizations also use these tools to leverage digital health tools to bolster patient engagement, promote more efficient provider-patient communication, and create new avenues for diagnosing and monitoring conditions. These new communication channels can help give clinicians greater insight into the interim periods between visits, expanding care beyond the four walls of the hospital to understand patients' needs when they are at home, at work, or in the community.
"These systems are still prone to returning incomplete or incorrect information."
However, the use of virtual assistants and other digital health tools has also introduced a number of challenges and concerns for health care stakeholders. Barriers include concerns about data accuracy, user authentication and privacy risks, interoperability standards, and data provenance issues. While big tech vendors have made some great progress in the area of virtual assistants, these offerings have historically had many shortcomings since they were not purpose-built for health care. Some recent research has shed light on the potential risks that could result from patients or consumers using these virtual assistants for obtaining health care advice, as these systems are still prone to returning incomplete or incorrect information. Nevertheless, a few health systems have already been testing Alexa and other virtual assistants for low-risk, non-clinical tasks, such as providing a digital companion in inpatient settings or allowing patients to check ED wait times from home. This new compliance will likely spur many more uses.
To learn more about natural language processing—the technology that Alexa is based on—be sure to download our cheat sheet covering the topic. Then, to learn more about the innovative ways organizations are using Alexa and voice assistant technology, download our report on Creating a Consumer Focused Digital Strategy.