Highest- and lowest-paying medical specialties

Doximity also gathered data on the average compensation for 40 medical specialties. The five specialties with the highest average compensation were:
Neurosurgery, at $616,823;
Thoracic surgery, at $584,287;
Orthopedic surgery, at $526,385;
Radiation oncology, at $486,089; and
Vascular surgery, at $484,740.
The five specialties with the lowest average compensations were:
Pediatric infectious disease, at $185,892;
Pediatric endocrinology, at $201,033;
Pediatrics, at $222,942;
Pediatric hematology & oncology, at $222,953; and
Family medicine, at $242,352.
Gender wage gap
This year's report showed that the gender wage gap among physicians narrowed from 27.7% in 2017 to 25.5% in 2018, but female doctors' annual compensation was still $90,490 less than male peers last year.
Our take on how to address the physician gender wage gap
The report attributed the change in part to a stagnation in financial compensation for men and a 2% increase in compensation for women.
However, the report said the improvements were uneven. In fact, some areas saw the gender pay gap widen. For instance, Louisville, Kentucky, saw the greatest increase, at 14%. By contrast, Birmingham, Alabama, saw the biggest decrease in the gender pay gap, at 21%.
"Despite the progress in the overall gender wage gap, most metro areas with larger gaps saw an increase between 2017 to 2018," the report said. "However, metro areas with smaller gender wage gaps saw the gap improve" (Cheney, HealthLeaders Media, 3/26; Doximity report, March 2019).
Advisory Board's take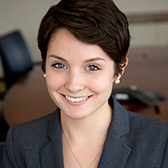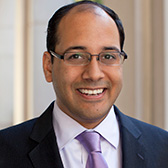 Sarah Evans, Practice Manager, Physician Executive Council and Hamza Hasan, Practice Manager, Medical Group Strategy Council
Keeping up with physician compensation trends is important to ensure your pay is market competitive. But it's equally important to remember that pay is not the end-all be-all when it comes to physician engagement and retention. Engagement data suggests that once pay hits a certain threshold, higher pay doesn't necessarily equate to higher engagement.
To help leaders prioritize their engagement efforts, we recently conducted a national-level analysis of employed and independent physicians aimed at uncovering the top-opportunity drivers of engagement. We looked for drivers that had a statistically significant impact on engagement, did not require outsized investment, and on which organizations nationally had significant room to improve.
We identified six drivers, or statements that, if physicians agreed with, meant they were far more likely to be engaged. The statements included:
The actions of this organization's executive team reflect the goals and priorities of participating clinicians;
This organization is well prepared to meet the challenges of the next decade;
I view this organization as a strategic partner in navigating the changing healthcare landscape;
This organization is open and responsive to my input;
This organization recognizes clinicians for excellent work; and
I am interested in physician leadership opportunities at this organization.
"Higher engagement levels act as a buffer against physician burnout."
The good news: Adopting initiatives to help your physicians agree with these statements doesn't require outsized investment. Rather, leaders can move the dial on engagement by improving day-to-day communications and meeting structure—and by involving physicians early on in new change initiatives. And our analysis suggests that higher engagement levels act as a buffer against physician burnout.
In addition, to address the growing administrative burden affecting physicians, we would recommend a clear focus on EMR training and support for all physicians. According to one study, the average physicians only spends a third of their day working with patients, with the rest being consumed by administrative work in the EMR. Since the EMR is clearly not going away, helping physicians become more comfortable with the digitization of medicine should be a key priority. Everything from training programs, one-on-one coaching, protocols for automation, and assistance with documentation should be on the table.
To learn more about the six tactics we recommend to alleviate the EMR's growing burden on physicians, be sure to download The Medical Group Leader's EMR Optimization Playbook.
Get the solution for physician compensation
Understand three key steps, and questions you should ask along the way, to find your organization's solution to physician compensation.