Read Advisory Board's take: What to know about this report
The number of clinicians who participated in MACRA's Merit-based Incentive Payment System (MIPS) and Advanced Alternative Payment Model (Advanced APM) in 2017 exceeded CMS' initial goals, according to a report the agency released Wednesday.
About MIPS
Under MACRA's Quality Payment Program (QPP), which took effect in 2017, eligible professionals can choose from two payment tracks:
The Advanced APM track, for clinicians who take on a significant portfolio of Advanced APMs, which include risk-based accountable care organization models; or
MIPS, for providers who are reimbursed largely through fee-for-service.
Physicians' pay in the MIPS track largely follows a traditional fee-for-service structure—but CMS adjusts eligible professionals' pay based on how they score in four categories of metrics:
Cost;
Improvement activities;
Promoting interoperability, formerly called Advancing care information; and
Quality.
CMS deemed 2017 a "transition year" and required eligible clinicians to submit only 90 days' worth of data. Participating clinicians had the option of submitting data on one quality measure or improvement activity, or four or five advancing care information measures, to meet MIPS requirements. As of 2018, eligible clinicians are required to report on a full year's worth of data.
Eligible providers who met MIPS requirements based on their 2017 data this year will receive penalties or bonuses of up to 4%. That percentage will increase up to 5% in payment year 2020 and rise incrementally until it reaches 9% in payment year 2022.
For 2017, eligible clinicians had to receive a score of:
70 or higher to receive a positive payment adjustment plus an additional adjustment for exceptional performance;
3.01-69.99 to receive a positive payment adjustment;
3 to receive a neutral payment adjustment; and
2.99 or less to receive a negative payment adjustment.
MIPS participation surpassed goals, CMS says
The CMS report released Wednesday expands on initial data the agency reported in November 2018 and provides comprehensive information on how many clinicians participated in QPP, as well as how well the clinicians performed, "Pulse" reports.
CMS in the new report wrote that about 95%—or more than one million eligible clinicians— participated in MIPS and avoided a negative payment adjustment. Payment adjustments for the 2017 performance year, which are paid out in 2019, ranged from 1.88% to -4.0%. Specifically, CMS said:
93% of the 1,057,824 clinicians eligible to participate in MIPS would receive a positive payment adjustment this year;
71% of MIPS-eligible clinicians earned an additional adjustment for exceptional performance;
5% of MIPS-eligible clinicians will see a negative payment adjustment this year; and
2% of MIPS eligible clinicians would receive a neutral payment adjustment.
In addition, CMS said 99,076 eligible clinicians participated in the Advanced APM track, exceeding the agency's participation goals. According to the report, more than 73,600 providers were eligible to enroll in Medicare's Next Generation accountable care organization program, while more than 59,000 were eligible to enroll in the Medicare Shared Savings Program and about 8,900 were eligible to enroll in the Comprehensive Primary Care model. CMS noted that a majority of providers who were eligible for an Advanced APM enrolled in the Next Generation model.
CMS in the report wrote that a majority of clinicians, including small and rural providers, submitted more than the minimum 90 days' worth of data the agency required for 2017. According to CMS, more than 225,600 clinicians reported data for more than 90 days but for fewer than 12 months, and more than 673,000 clinicians reported data for a 12-month period. About a quarter of MIPS-eligible clinicians reported data for fewer than 90 days, RevCycleIntelligence reports.
CMS wrote that the agency has "made significant process," on implementing QPP, but it "know[s] additional work remains." The agency wrote, "We're making a strong commitment to further reduce burdensome requirements and will work with clinicians and practices to make that a reality" (Haefner, Becker's Hospital CFO Report, 3/21; Baker, "Vitals," Axios, 3/21; Minemyer, FierceHealthcare, 3/21; LaPointe, RevCycleIntelligence, 3/21; Diamond, "Pulse," Politico, 3/21).
Advisory Board's take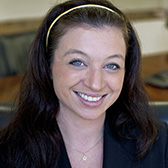 Naomi Levinthal, Practice Manager, Quality Reporting Roundtable
When CMS Administrator Seema Verma released initial performance results for Year 1 of the QPP program in November 2018, she provided very few details on how providers performed. As we noted then, the results were somewhat of a mixed bag for providers as, while not many providers ended up being penalized through the program, there also wasn't much financial incentive provided to the highest performers.
Since these results, we've spoken with many providers who were longing for more details on participation and reporting trends among their peers. And, thankfully, this latest report affords so much more context to providers' reporting habits and choices. Some assumptions of ours were indeed confirmed in this report. For example, we expected a very large number of providers to report MIPS data as a group as opposed to as doing so at the individual level. Together with those required to report as a group because of their Medicare Shared Savings Program (MSSP) participation (see Tables 2 and 5 of the report), we learned that 82% of all providers chose group reporting.
"This latest report affords so much more context to providers' reporting habits and choices"
The report is also helpful to understand the most common ways MIPS-eligible clinicians chose to report their data. For Quality, it was via the CMS Web Interface (which may have to do with it being a required component of MIPS APM reporting for most participants), and for Advancing Care Information (now Promoting Interoperability) and Improvement Activities, it was via the QPP website (see Table 10).
Also notable were the measures providers chose to report. For instance, in the Improvement Activities category there were near 100 measures to choose from, and the report shows the top five reported— with providing 24/7 access to eligible clinicians as the most common (see Table 14). One detail we were hoping to see was a breakdown of how each specialty performed in MIPS, as this is a frequent request from our members and would have provided the ability for more specialty-specific benchmarking. Still, the overall report should prove useful to all providers in helping to understand how their peers chose to participate and as a comparison point for future years of performance.
To learn more about how you can excel in the MIPS program, be sure to access our MIPS toolkit, which provides resources for how to understand—and succeed—in the program for each performance year.