Read Advisory Board's take: How can LTACHs respond?
Medicare could save more than $4 billion annually—without harm to patients—by reducing payments to long-term acute care hospitals (LTACH), according to a National Bureau of Economic Research working paper published Monday—but the industry is pushing back.
What are long-term acute care hospitals?
LTACHs typically treat sicker patients for an average of at least 25 days at a time. Under current Medicare rules, such facilities are reimbursed at a higher rate than traditional hospitals or skilled nursing facilities (SNFs).
Ready to draft your post-acute care dream team?
The number of LTACHs has ballooned from 40 in the 1980s, when Congress first created the exception that provides higher reimbursement to such hospitals, to more than 400 today, of which about 70% are for-profit. All told, LTACHs accounted for $5.4 billion of annual Medicare spending as of 2014, Modern Healthcare reports.
Why three economists argue that LTACHs are overpaid
For the new working paper—which is titled "Long-Term Care Hospitals: A Case Study in Waste"—a trio of health economists from the Massachusetts Institute of Technology and the University of Chicago analyzed total Medicare payments, out-of-pocket payments, and length of stay for patients discharged from acute care hospitals between 1990 and 2014.
The economists found that after a LTACH opened in a given area, the odds rose that chronically ill patients would be discharged to a LTACH—and such discharges resulted in higher costs for patients and Medicare. In 2014, the average 26-day stay at a long-term care facility cost Medicare $36,000. In comparison, 25 days at the average SNF cost Medicare $12,000, according to the working paper.
They also found that, even though LTACHs are reimbursed at higher rates than SNFs, patients at LTACHs did not experience lower risks of death or shorter lengths of stay, the New York Times reports.
Ultimately, the authors concluded that "by reimbursing LTACHs like [SNFs]—Medicare could save $4.6 billion per year with no harm per patients." Such savings would amount to about 1% of Medicare spending.
Liran Einav, an economics professor at Stanford University and coauthor of the working paper, said Congress created an "unintended monster" when it created LTACHs and that previous attempts to reduce LTACHs' spending have not worked. "Maybe instead of trying to curb it from growing arms and legs, just kill the monster," Einav said.
Hospital industry pushes back
The hospital industry said that the researchers' conclusions and policy proposals to eliminate LTACHs are too "extreme" and are based on outdated and incomplete data, the New York Times reports.
One of the largest chains of long-term care facilities, Select Medical, said the study glossed over the "subtle health benefits" that long-term care facilities provide patients, arguing that the researchers analyzed only whether patients died or went home, according to the New York Times.
According to Modern Healthcare, both the American Hospital Association (AHA) and Select noted that, because the study analyzed data from 2014, it did not account for a 2015 law that restricted the number of long-term care patients that qualify for high payment rates. The law, Modern Healthcare reports, resulted in 7% of long-term care facilities closing.
"Moreover, I would say [the study is] written from a purely economic perspective and ignores the fact that LTACHs are needed to provide extended, specialized hospital care to the very sickest of patients," said Ashley Thompson, senior vice president of policy for AHA.
Further, Thompson noted that LTACHs report specific patient outcomes—such as changes in mobility, Clostridium difficile infections, and catheter-associated urinary tract infections—on a public website.
But Neale Mahoney, a health economist at the University of Chicago Booth School of Business and co-author of the working paper, said, "If we could look at data and see better outcomes and see whether they're worth the extra $950 a day [for taxpayers]. ... we'd love to see it." But right now, there is "a constellation of evidence" that demonstrates LTACHs are "source[s] of waste" (Bannow, Modern Health Care, 8//27; Sanger-Katz, "The Upshot", New York Times, 8/27; Owens, "Vitals", Axios, 8/28; Einav et al., National Bureau of Economic Research, 8/2018).
Advisory Board's take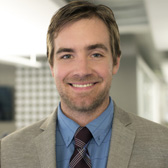 Jared Landis, Managing Director, Monica Westhead, Senior Consultant, and Carolyn Buys, Analyst, Post-Acute Care Collaborative
As the reactions from industry associations and major LTACH chains have already shown, this study is very concerning for the LTACH industry. As higher-cost providers, LTACHs have long been feeling the squeeze caused by the industry-wide focus on treating patients at the lowest-cost, clinically appropriate setting. In particular, the rise of managed care payers—who often prefer to avoid LTACH settings when possible—has only tightened the pressure.
"LTACHs must carefully focus on demonstrating why their higher upfront cost is worthwhile."
This isn't a new issue, and it's not limited to the results of this study. Rather, the entire health care industry must become more efficient—which requires intense attention to cost. To adapt to this attention, LTACHs must carefully focus on demonstrating why their higher upfront cost is worthwhile. Progressive LTACHs have done so by truly honing in on their core value proposition—identifying the specific patient populations and types of conditions for which having care in a more intensive setting can improve outcomes down the line.
This doesn't mean just caring for chronically, critically ill patients. To stay afloat, LTACHs must narrow their focus on one or more specific clinical diagnoses, comorbidities or functional impairments where they know their outcomes can truly shine. Having this clinical specialization is often the key to getting referrals, making the case for appropriate utilization of higher-cost settings, and tapping into new patient populations.
To learn more about how to identify an area of specialization that will help you capture greater share in your market, turn to The Post-Acute Provider's Specialization Resource Suite.
Access the Resource Suite
Next, learn how post-acute providers achieve success in episodic payment
Episodic payments, lump sums which reimburse for health care delivered within a given time period and scope of treatment, are becoming increasingly prevalent across the health care industry.
Learn the steps post-acute organizations can take to better position themselves for success under episodic payments.