As the omicron variant continues to spread, Covid-19 cases and hospitalizations are rising, and the U.S. health care system is being overwhelmed—leaving many already exhausted workers to bear the brunt of this latest surge. 
The resources you need now for your health care workforce
Omicron surge further overwhelms hospitals
In the United States, the highly transmissible omicron variant is driving record high Covid-19 cases, with 1,082,549 new cases identified nationwide last week, according to data from Johns Hopkins University.
According to The Atlantic, Covid-19 hospitalizations have also risen significantly in the past few weeks, going from 65,000 on Dec. 25 to more than 110,000 last week. HHS data shows that around 26% of ICU beds in the country are occupied by Covid-19 patients.
"The volume of people presenting to our emergency rooms is unlike anything I've seen before," said Kit Delgado, an emergency physician in Pennsylvania.
Similarly, Janelle Thomas, an ICU nurse in Maryland, said, "I hope no one you know or love gets Covid or needs an emergency room right now, because there's no room."
This crush of hospitalized Covid-19 patients is only the beginning, and numbers are expected to rise as more people are infected by the coronavirus, The Atlantic reports. According to CDC's forecasts, at least 24,700 and up to 53,700 Americans will be hospitalized with Covid-19 by the end of the month.
Many patients are also visiting EDs for other reasons and then later testing positive for Covid-19. For example, at NYU Langone, roughly 65% of patients admitted with Covid-19 were originally hospitalized for another reason, and just under half of Covid-19 admissions at NewYork-Presbyterian were the same.
"We have a lot of chronically ill people in the U.S., and it's like all of those people are now coming into the hospital at the same time," said Vineet Arora, a hospitalist in Illinois. "Some of it is for Covid, and some is with Covid, but it's all Covid. At the end of the day, it doesn't really matter."
Health care workers continue to struggle under the toll of the pandemic
The U.S. health care system has been struggling under the strain of staff shortages and burnout throughout the pandemic. And the situation is even more dire as many remaining workers are becoming infected with Covid-19 themselves.
"[T]he numbers of staff who are sick are astronomical compared to previous surges," said Joseph Falise, a nurse manager in Miami.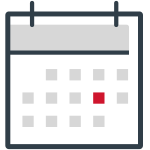 Webinar: The latest on the omicron variant
According to The Atlantic, every part of the health care system has been affected—from pharmacists and lab technicians to ambulance drivers and respiratory therapists—which means quality of care has been diminished for all patients, not just those with Covid-19.
With workloads increasing and fewer employees than before, many health care workers are exhausted and distressed about their working conditions. "We're still speaking of surges, but for me, it's been a constant riptide, pulling us under," said Megan Brunson, an ICU nurse in Texas. "Our reserves aren't there. We feel like we're tapped out, and that person who is going to come in to help you isn't going to, because they're also tapped out ... or they've tested positive."
These conditions have played a role in the exodus of many health care workers during the pandemic, and they may push even more workers to leave the field going forward. "People have hit a tipping point," said Anand Swaminathan, an emergency physician in New Jersey, adding that the number of workers who have talked about retiring or switching careers "has grown dramatically in the past few months."
In addition, the current problems for the U.S. health care system—including staff shortages, burnout, exploitative working conditions, and more—are long-term, structural issues.
"I don't think people will realize what's happening until we fall off that cliff—until you call 911 and no one comes, or you need that emergency surgery and we can't do it," Swaminathan said.
According to STAT News, the U.S. health care system needs to have "public discussions about the value of health care work," as well as "better compensation and safe working conditions" for health care workers who are being pushed beyond their limits during the pandemic.
"Health care workers in short-staffed ICUs do not need labels of heroism or burnout or free pizza," STAT News writes. "They need fair wages, policies that sustain safe workplaces, and a public understanding that their work cannot be taken for granted." (Solomon, STAT News, 1/7; Yong, The Atlantic, 1/7)