CMS on Friday announced that monthly Medicare Part B premiums and deductibles will increase substantially in 2022, in part due to uncertainty around the Covid-19 pandemic and coverage for the Alzheimer's drug Aduhelm.
Cheat sheets: Medicare payment programs
Medicare premiums set to increase in 2022
In a notice, CMS said there are five key factors behind the 2022 Part B premium increase:
The impact of the Covid-19 pandemic
The potential impact of coverage for Biogen's Alzheimer's drug Aduhelm
Differences between actual Medicare performance and estimated costs from previous years
Potential legislation that may affect Medicare costs
The expected relationship between incurred and cash expenditures
According to CMS, the Covid-19 pandemic and potential coverage of Aduhelm add a "higher-than-usual degree of uncertainty" for projected Medicare costs in 2022.
And due to the pandemic, it is difficult to predict future Medicare spending, Axios reports—such as whether patients will receive more non-Covid-related care that they may have delayed.
Although Medicare is still determining whether it will pay for Aduhelm, federal regulators said they had to plan for a "high-cost scenario of Aduhelm coverage," Axios reports. The Alzheimer's treatment, which FDA approved in June, has been priced at an average of $56,000 a year.
If covered, Aduhelm along with its associated hospital and provider costs, could lead to "very significant" costs to Medicare, CMS said.
How big will the increase be?
Monthly Medicare premiums for physician and outpatient services will increase by almost 15% in 2022, Modern Healthcare reports.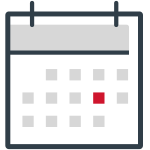 Stay Up to Date: What the final outpatient and physician payment rules mean for health care
The standard Medicare Part B premium will be $170.10 per month, up from $148.50 per month in 2021. This increase in monthly premiums means an annual cost increase of $259.20 for Medicare beneficiaries, Axios reports. In addition, the Part B deductible will increase from $203 to $233.
According to CMS, Medicare enrollees will also receive a 5.9% year-over-year cost of living adjustment through their Social Security benefits. The agency said this will help enrollees cover the increase in monthly premiums.
"CMS is committed to ensuring high quality care and affordable coverage for those who rely on Medicare today, while protecting Medicare's sustainability for future generations," said CMS Administrator Chiquita Brooks-LaSure. "The increase in the Part B premiums for 2022 is continued evidence that rising drug costs threaten the affordability and sustainability of the Medicare program." (Herman, Axios, 11/15; Tepper, Modern Healthcare, 11/12; CMS notice, 11/12)