How can we best support the nursing workforce right now?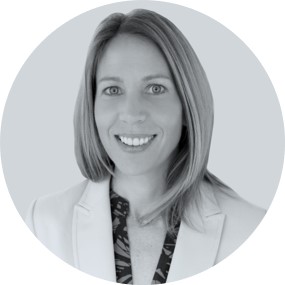 By Katherine Virkstis, Managing Director and Senior Research Partner
It's not all that surprising to me that most Americans believe nurses are underpaid. Several factors may be contributing to that perspective. First and perhaps most obvious: nurses have been thrust into the center of a global pandemic. Collectively, they have by and large responded with heroic efforts, selflessly providing care to individuals with Covid-19, despite the risks of exposure, extraordinary emotional strain, and in some cases, without sufficient clinical resources. Second, even in the absence of a deadly virus, the gender gap in pay has remained relatively stable in the United States over the past 15 years or so. In 2020, women earned 84% of what men earned, according to a Pew Research Center analysis of median hourly earnings of both full- and part-time workers. Male nurses make up only about 13% of the nursing workforce, yet the average male RN salary is $6,000 a year higher than that of a female RN.
At the same time, health systems are struggling to recruit, retain, and engage the nursing workforce. Considering the current challenges and a now worrisome delta variant surge, how can health care organizations attract, retain, and engage nurses?
Start by supporting workforce recovery.
Leaders are now managing a workforce that requires different types of support than traditional burnout tactics, and on a scale we've never seen before. As a result of Covid-19, nurses are experiencing a wide range of experiences causing fear, exhaustion, isolation, distress, and trauma. These experiences range from concerns about job loss and financial security, fear of death, seeing patients die alone, isolation and stress from working at home or distancing from loved ones, and witnessing national social unrest. The unprecedented scale and prolonged duration of Covid-19 presents a new challenge, with an expanded set of solutions. Health care leaders need to help their staff on the road to recovery.
Make sure your nursing workforce has fair and competitive pay.
While the healthleaders article highlights a general sentiment about nursing pay, it's important to acknowledge the variation in nursing pay around the country. It's possible that one organization has fair pay while another is paying under-market, which means that your organization should seek to determine if you are paying nurses fairly. This is step one.
If you haven't revisited your compensation structure recently, you can start by conducting a compensation analysis for your market post-onset of the pandemic. Consider retention bonuses as part of your compensation strategy. In our research, we've detailed ways for nursing leaders to still find cost savings in labor budgets.
Based on national 2021 data, research from NSI Nursing Solutions found that RN turnover costs a hospital between $3.6 million and $6.5 million annually. Breaking this down further, each percent change in RN turnover will cost/save the average hospital $270,800 per year. I encourage you to utilize our turnover cost calculator to understand the impact of RN turnover on your labor costs.
Focus on what drives nurses to do their best work.
While nurses must know they are paid fairly, compensation is not a top driver of nursing engagement. RNs are typically committed to caring for their patients, and they want to feel valued for their hard efforts. Our study, The National Prescription for Nurse Engagement, examines five solvable challenges that have the greatest running room for increasing engagement, along with ways to address them. To examine the unique loyalty drivers of millennial RNs, review our report to how to Win Millennials' Loyalty.
Innovate and update your recruitment strategies.
Employment projections for RNs are projected to grow by 7% between 2019 and 2029—what does this mean for executives challenged to maintain a highly engaged workforce? Ultimately, I believe it calls for innovative solutions.
We've seen hospitals go to great lengths to attract nurses (like offering summers off), but don't jump to these approaches immediately. Instead, organizations may try a simpler strategy like revamping their application process to ensure it is user-friendly and expedient. Including interactive features in the process can return large dividends, so consider adding functionalities like live chat boxes to allow applicants to message recruiters immediately with their questions. Or consider an approach like Children's Mercy Hospital, which uses a video application to allow applicants to introduce themselves faster and find the right fit before they complete an application (learn more about their program here).
Last but not least, get serious about flexible work options to attract talented nurses to your organization. A "flexible nursing workforce" is more than a float pool. While traditional inpatient float pools are a vital resource, many organizations have maximized their impact over the last decade. A truly flexible nursing workforce must move beyond this—and include different RN roles, locations, hours, and responsibilities.
Andrew Mohama contributed to this piece