Overall, according to Modern Healthcare's survey, the survey indicates median physician compensation increased to $416,966 in 2020, marking a less than 0.5% increase compared to 2019. This comes after compensation rose 2.7% in 2019 compared to 2018, Modern Healthcare reports.
Medical oncology saw the largest year-to-year salary increase in 2020, with median salaries increasing 5.6% to $458,127.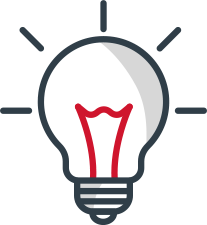 What's on physician executives' minds for 2021?
Meanwhile, pediatricians saw the biggest drop in median compensation year-to-year, dropping 3.3% to $245,783. In fact, according to Modern Healthcare, pediatrics was the only surveyed specialty whose average compensation was lower in 2020 than in 2019.
Changing trends, 'volatile period' ahead, experts say
According to Michael Belkin, a division VP at Merritt Hawkins, 2020 saw an end to the "trend [of] year-over-year … increases in salary."
However, according to Dave Hesselink, a principal at SullivanCotter, physician compensation largely didn't drop during the Covid-19 pandemic because "most large organizations helped protect physician compensation, especially during that large shutdown." For instance, SullivanCotter's Patty Bohney said, organizations adjusted salary floors or implemented some short-term protections.
That said, Belkin noted that that while "[s]pecialists … continued to be in high demand," there "have been some winners and … some specialties that have not bounced back as fast as others."
Belkin added the number of jobs Merritt Hawkins was asked to fill dropped by around a quarter in 2020 compared to 2019. "The biggest detriment to the searches for our clients was the shutdown of elective procedures," he said. "There was a significant decline in volume. … Pair that with certain patients' reluctance to go in. Our clients didn't feel the need to recruit as heavily as they did in the past."
Another trend Belkin observed was an increase in his organization's clients offering straight salaries rather than incorporating productivity into contracts, since volumes dropped so much in 2020. For example, around 70% to 75% of contracts typically include productivity, Belkin said, but just 60% did in 2020.
According to Hesselink, organizations will need to consider the effect of the pandemic on compensation when developing compensation plans in the future. "We're expecting a volatile period for the next four years," he said.
Further, planned changes to the Medicare physician fee schedule by CMS, as well as coding changes, will add to the volatility, Bohney said. "It is going to be messy for a little bit," she said. (Christ, Modern Healthcare, 7/6)