Doctors say an HIV-positive patient has entered "long-term remission," but as this is only the second documented case in which an HIV patient has been "functionally cured" of the virus, scientists say it might be too early to say they have found a true cure for HIV.
The researchers are expected to publish their findings in the journal Nature and present their work at the Conference on Retroviruses and Opportunistic Infections in Seattle on Tuesday.
Background: 12 years since 1st patient was 'cured' of HIV
There has been only one other known case of an HIV-positive patient entering long-term remission, the New York Times reports. The patient, Timothy Brown, in 2007 underwent two bone-marrow transplants to treat leukemia after chemotherapy failed to stop the cancer. Both of the bone marrow transplants came from donors with a mutated version of a protein called CCR5. The mutated protein, which sits on the surface of certain immune cells, is resistant to the HIV virus—which scientists believe could explain how the treatment eliminate both Brown's cancer and his HIV.
Researchers have since attempted to duplicate Brown's results and eliminate the HIV virus in other cancer patients. However, up until now, they have only been able to put HIV-positive patients in remission for about nine months, the Times reports.
That is partially because the treatment is especially grueling, according Steven Deeks, an AIDS expert at the University of California-San Francisco who treated Brown.
Brown developed a condition called the "graft-versus-host" disease, which according to Reuters occurs when a transplant donor's immune cells attack the recipient's immune cells. For months after the transplants, Brown had to take harsh immunosuppressive drugs that are no longer in use and continued to experience severe complications. At one point, Brown was placed in a medically induced coma. At another point, he nearly died, the Times reports.
But Brown eventually recovered and, when he did, doctors found no trace of HIV in his body—even after he stopped using antiretroviral drugs that treat HIV. Twelve years later, Brown's HIV infection remains in remission, the Times reports.
Deeks said Brown "was really beaten up by the whole procedure. And so we've always wondered whether all that conditioning, a massive amount of destruction to his immune system, explained why [Brown] was cured but no one else."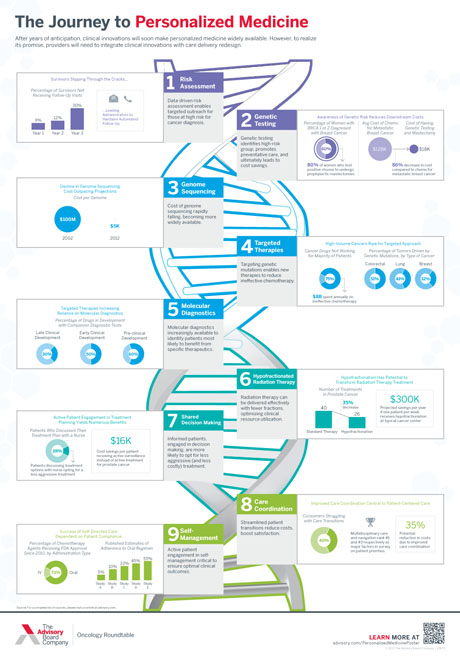 The journey to personalized medicine
Second HIV-positive patient enters long-term remission
But researchers now believe a second HIV-positive patient has entered long-term remission. The patient, who has chosen to remain anonymous, similarly received a bone marrow transplant from a donor with a mutated version of the CCR5 protein to treat a type of blood cancer called Hodgkin's Lymphoma.
The researchers said highly sensitive tests have found no traces of the patient's HIV infection nearly three years after the bone marrow transplant, and more than 18 months after the patient stopped using antiretroviral drugs, Reuters reports.
Ravindra Gupta, a virologist at University College London who co-led the team of doctors treating the patient, said, "There is no virus there that we can measure. We can't detect anything." Gupta said the patient is "functionally cured" and "in remission," but cautioned that it is "too early to say he's cured."
The researchers said it remains unclear what factors led to the patient's remission, but noted that, in both the London patient's and Brown's cases, the patients received transplants from donors with a mutated version of CCR5 and they both developed the "graft-versus-host" disease.
New hope for an HIV cure?
According to the Times, some scientists are quietly referring to the treatment as a possible cure for HIV, but others warn it is unlikely bone marrow transplants could serve as a standard treatment option for HIV because the procedures are complex, costly, and risky.
Anton Pozniak, president of the International AIDS Society, said, "Although this is not a viable large-scale strategy for a cure, it does represent a critical moment. The hope is that this will eventually lead to a safe, cost-effective, and easy strategy ... using gene technology or antibody techniques."
Gupta said his team plans to explore other treatment options, Reuters reports. "We need to understand if we could knock out this CCR5 receptor," which allows the HIV virus to enter cells, Gupta said, adding that doing so "may be possible with gene therapy" (Mandavilli, New York Times, 3/4; Kelland, Reuters, 3/4; Samuels, The Hill, 3/4; Belluz, Vox, 3/5).
Here are 8 clinical technologies that could transform health care delivery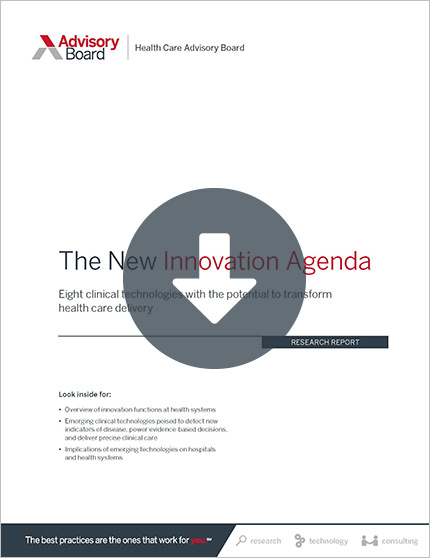 Our new report explores the clinical technology pipeline to help health care leaders become more conversant in the major vectors of innovation, leading applications of new technologies, and the business implications for established providers. Read on to unpack the new innovation agenda.