Editor's note: This popular story from the Daily Briefing's archives was republished on May 15, 2023.
On Taimur Safder's first day of residency his attending physician posed a question that left him "stumped"—the answer was not in any of Safder's medical textbooks, but it proved to be one of the most useful lessons gleaned from his residency, Safder writes in a New England Journal of Medicine "Perspective" piece.

Mass. General is taking therapy dogs to the final frontier: The ICU
The question
On the first day of residency, Safder recalls experiencing "a queasy feeling lodged in my stomach as I donned my new white coat." But by the end of the day, Safder writes, "I'd gotten through. I'd played my part reasonably well most of the day."
But one moment "brought me up short," Safder writes. While presenting a patient who was admitted for chest pain after walking his dog, the attending physician asked, "What was the name of his dog?"
Safder didn't have the answer. "Worse," he writes, "I didn't know why we needed to know. Nowhere in the books or the studies I'd read had a dog's name contributed to the differential."
They returned to the patient's bedside and learned the dog's name was Rocky. "And there followed a brief conversation that was more colorful than any other I'd had with a patient that day," Safder writes. "It led to a transformation I did not fully appreciate at the time: there was an actual person behind that hospital-issued gown."
How seeing the patient improved the medicine
"Four years later," Safder writes, "I'm not sure anything I've carried from residency has been more useful than that question."
Safder describes how that lessons has fueled his approach to medicine and served as a "guidepost" when treating a "'difficult' patient."
For example, Safder recalls a patient "with new-onset heart failure" who "nearly left against medical advice while being admitted by the night team." Safder writes that the patient "trusted the herbal supplement in her purse," over the "'toxic chemicals' we doled out."
Safder took time to understand her perspective, even if he disagreed. "Every day she would hand me a new article on a miraculous plant found ... or a mineral ... that promised her a cure," Safder recalls, adding, "I couldn't offer the same, but I would return at the end of the day and discuss the article with her."
The patient ended up asking Safder to be her primary care physician, and the two "signed a treaty under which I would read the 'studies' she brought in ... and she would start taking one new medication every two months," Safder writes.
And "sometimes, the lessons of the question helped when little else could," Safder writes.
He recalls a 78 year-old patient with heart disease, referred to as Ms. W. "She had been admitted for influenza, but most mornings we would discuss stuffing or pie recipes," Safder writes, noting that Thanksgiving was right around the corner.
Ms. W told Safder that her grandchildren were coming home for the holiday "and insisted on going home to help her daughters" with the family feast. "We stopped some of her medications that could be affecting her heart rate and, with the agreement of both the patient and her cardiologist, started blood thinners." But he warned her, there was a risk of bleeding.
Ms. W was discharged in time to spend Thanksgiving with her family. But on Thanksgiving Day, Safder writes, Ms. W's family noticed she seemed "drowsy." She was admitted to the ED and received a CT scan that "showed a severe bleed" in her brain. "She spent a few days in the ICU and then was moved to hospice," Safder writes.
Safder visited her before she passed. He recalls, "As a trainee, I had viewed hospice as medicine's kryptonite: our powers were no good there." He added, "What would her family think of the decisions we'd made? What did I think of them myself, given how things had worked out?"
But inside the room, Safder writes, "I found Ms. W.'s family entirely supportive and understanding of the care we'd provided." He adds, "Hospice provided some comfort to her family that I had not thought possible, and they provided me a comfort I could not find in the evidence-based medicine we practiced."
It was there that he realized the lesson learned from the dog question were two-fold: "it helped my patients see the person behind the white coat."
For new doctors, Safder offers one piece of advice: "It is easy to lose sight of yourself during residency, as you endure the countless hours spent in windowless rooms ... or juggling a dozen other competing priorities," but "[m]ake sure to get the name of the dog" (Safder, New England Journal of Medicine, 10/4).
What your patients expect from their care—from millennials to the silent generation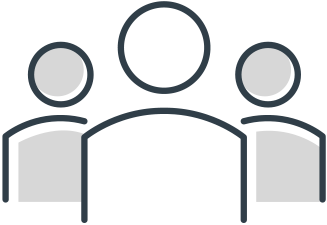 Millennials, Gen X, Baby Boomers, the Silent Generation—what exactly do each of these groups want from their health care?
We surveyed thousands of consumers across the United States to find out. Download this infographic to learn how to tailor your messages and target your investments to each generation.