Read Advisory Board's take: How to develop reverse mentorship programs
Editor's note: This popular story from the Daily Briefing's archives was republished on Jan. 28, 2019.
Faced with challenges retaining millennial nurses, Dartmouth-Hitchcock's CNO thought it was time to recruit a mentor—but not in the conventional sense: Rather than recruiting an older nurse to coach the millennials, CNO Karen Clements enlisted a millennial nurse to guide her, Michelle Clarke reports for HealthLeaders Media.
The challenge retaining millennials
Millennial nurse retention is a big challenge for hospitals today, and Dartmouth-Hitchcock is no exception, Clarke reports.
The New Hampshire-based organization hires between 150 and 200 recent graduates every year. The average turnover rate for nurses at Dartmouth-Hitchcock is 13%, but the turnover rate for nurses with less than three years of experience is about 18%.
Dartmouth-Hitchcock recruits a 'millennial mentor'
To increase millennial retention rate and the overall job satisfaction among younger nurses, Clements enlisted a millennial mentor, Clarke reports. "In my hospital, I have five generations of nurses working for me, and I want to make sure I'm meeting the communication needs, the recruitment and retention needs, [and] the development needs of our nurses," Clements said.
According to Clarke, the search for a millennial mentor didn't take long: She told her nurse managers what she wanted in a mentor, and they suggested a candidate.
The mentorship revolves around informal quarterly meetings in which Clements and the millennial mentor discuss a range of "hot topics" that impact the millennial nurses at Dartmouth-Hitchcock, Clements reports.
Meeting topics include the young nurses' professional development goals, improving recruitment and retention, scheduling, work-life balance, and work environment.
The meetings don't have strict agendas and are often held over coffee or in the cafeteria, but despite the casual nature of the meetings, Clements' young mentor comes to the consultations with a list of questions and ideas that could improve the experience for other recent graduates, Clements said.
Millennial mentor program leads to new ideas, progress
So far, the meetings have served their purpose: Clements' mentor has brought to light issues that could improve the work environment for millennial nurses, Clarke reports.
In one meeting, the mentor suggested shifting the staff from pager-based to cellphone communications. Now, the hospital is looking into implementing a cellular communication platform.
The mentor also pointed out to Clements that there aren't many opportunities for nurses to socialize outside of the hospital. As a result, the nursing units are making an effort to increase the number and frequency of social and team building activities like hiking.
According to Clements, creating social opportunities for nurses can be challenging due to their long shifts and extensive commutes. But, Clements hopes that increased socialization will increase retention.
If you want to implement a millennial mentor program 'do it,' Clements says
For other organizations considering a millennial mentor program, Clements said it is important to "stay on top of the issues of the nurses coming in and managing the different generations." She added, "[B]e able to provide opportunities for growth, preceptorship, and communication methods."
Clements said it is key for older generations or established workers to "figure out how to communicate" with younger generations about their professional development goals, work environment, and schedules.
For CNOs seeking a millennial mentor, Clements said "do it."  She added, "[I]f you're not connected with your millennials and what their needs are, then you're going to miss the boat for recruitment and retention" (Clarke, HealthLeaders Media, 8/24).
Advisory Board's take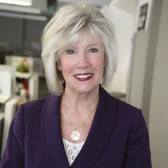 Carol Boston-Fleischhauer, Chief Nursing Officer and Managing Director
As more millennials enter the workplace, many organizations are developing reverse mentorship programs to help with engagement and retention of junior staff. Reverse mentorship programs can be an incredibly powerful complement to these initiatives.
Many health care executives could benefit from a millennial mentor. In-depth exposure to the experience and viewpoint of a younger staff member will help leaders harness millennials' strengths to make a positive impact on their organization. For instance, the newest members of the workforce often suggest compelling innovations.
Nursing leaders with millennial mentor have told us they've been invaluable. Michelle Janney, EVP and CNE Indiana University Health, told our Nursing Executive Center, "Survey data isn't going to be enough to help us understand what [millennial] staff want and need. We need to deepen our relationships to become more inclusive in our thinking. That may mean reconsidering who are the mentors in our lives."
Another nursing executive told us that "reverse mentoring" is a great opportunity to develop aspiring nurse leaders—and to shatter stereotypes. "As I've gotten to know the millennial nurses, I've seen their hunger to be involved and make a difference," which has helped "us all think a little differently about them." Other nursing leaders told us that millennial mentors have helped them learn more about their millennial customers and to gain new skills, particularly technology skills.
However, organizations should make sure the mentoring goes both ways; while reverse mentorship programs can yield major dividends, organizations still need to ensure that younger workers feel they are getting their own mentorship opportunities that will aid their careers.
To learn more about how to create mentorship programs for millennial employees and other best practices for retaining young, early-tenure nurses, download our research report, "Win Millennials' Loyalty."
Speed mentoring—and 8 other tools to help you retain nurses in the first year
Young nurses starting their careers today are faced with a different work environment than their older peers. They have more opportunities to work in non-hospital environments, they have more tools to identify and apply for different jobs, and they face little to no penalty for changing jobs at the start of their careers.
Use this toolkit to implement three critical strategies for promoting professional growth and building nursing loyalty in the first year.