Read Advisory Board's take: How can your TAVR program grow in light of these possible changes?
For years, Medicare has limited reimbursement for a less invasive alternative to open-heart surgery to hospitals that serve a large number of cardiac patients—but now, smaller hospitals and some in the medical device industry are making a push to allow more hospitals to offer the procedure, Kaiser Health News reports.
About TAVR
In the United States, an estimated 250,000 people each year develop severe aortic valve stenosis, a condition in which the heart valve regulating blood flow from the heart to the largest artery of the body narrows. Half of those patients pass away within two years. Undergoing a procedure to implant an artificial heart valve lowers the death rate to as low as 17%, research shows.
According to KHN, open heart surgery is the "gold standard" for treating severe aortic valve stenosis. But not all patients are strong enough to undergo open heart surgery, which requires the surgeon to crack open the patient's chest and has a recovery time of six weeks.
In those cases, providers typically turn to a less invasive procedure, transcatheter aortic valve replacement (TAVR), which FDA has approved for use among patients who cannot have open-heart surgery or patients for whom open-heart surgery is considered risky, such as elderly and frail patients or those with conditions such as kidney and lung disease.
TAVR involves threading a catheter capped with a replacement heart valve through a patient's blood vessel to their heart to push aside the old heart valve and implant the new heart valve. The less invasive procedure allows patients to leave the hospital within two or three days after their procedure. The procedure does carry risks, such as stroke, and in some cases could result in patients needing a pacemaker to regulate their heart rhythm.
According to American College of Cardiology and other major heart groups, about 50,000 patients are expected to undergo TAVR in 2018 and the number is projected to double by 2020.
How Medicare reimburses hospitals for TAVR
But Medicare restricts the number of hospitals eligible for TAVR reimbursement to those that annually perform:
1,000 cardiac catheterizations, a procedure requiring a similar set of skills as TAVR;
400 angioplasties; and
50 open-heart valve repairs.
As a result, about half of the 1,100 U.S. hospitals providing surgical valve replacement can perform TAVR, KHN reports
Excluding physician fees, Medicare pays hospitals $45,000 for each TAVR procedure—though KHN reports hospitals typically generate "only a small profit" from performing TAVR in part because the device costs more than $30,000. But hospitals offering TAVR are able to recruit and retain top specialists in the field who can bring more patients to the hospital, KHN reports.
The reimbursement debate
The growing number of patients expected to receive TAVR (many of whom are younger and less sick than previous TAVR patients), has prompted debate over whether more hospitals should receive Medicare payments for TAVR.
Stakeholders supporting broadening the pool of hospitals eligible for TAVR reimbursement include the medical device industry group Advanced Medical Technology Association, Edwards Lifesciences Corp, and hospitals currently ineligible for Medicare reimbursement.
They argue that Medicare's current policy limits access—particularly because private insurers usually follow Medicare standards, which means private health plans are not widely covering the procedure. Some hospitals claim the policy discriminates against minority patients and those who live in rural areas, forcing such patients to choose between undergoing risky procedures, such as open-heart surgery, or going without receiving a new heart valve, according to KHN. In some cases, physicians say they have had to refer patients three hours away for TAVR, but when those patients are not willing to travel they decided to undergo open-heart surgery
But hospitals that currently are reimbursed for performing TAVR have raised concerns about proposals to broaden TAVR reimbursements, saying Medicare's volume requirements serve as a predictor of success for TAVR. The American College of Cardiology and the Society of Thoracic Surgeons recommends hospitals be able to perform at least 50 TAVRs annually within two-year period of startup. Currently, more than 75% of the 582 hospitals receiving Medicare reimbursement for TAVR meet the society's standard. The medical equipment company Medtronic also has opposed broadening Medicare's reimbursement, citing similar concerns.
Ashish Pershad, an interventional cardiologist who performs TAVR at Banner Medical Center in Phoenix, acknowledged there are issues with access to TAVR, but he said those issues are not related to the number of hospitals offering TAVR. Pershad said, "Patients are missing out on this procedure because they are not being referred, and primary care doctors lack knowledge about it."
Next steps in the debate
Industry analysts say FDA is likely to expand TAVR's use to include all patients who need a new heart valve.
In addition, the Medicare Payment Advisory Commission in July held a hearing considering both sides of the debate, which both center on helping patients. While the committee appeared split on the issue, a majority of members seemed to support Medicare's current payment policy of using volume requirements for TAVR. CMS later this year is expected to decide whether it will change its patient volume requirements for TAVR (Galewitz, Kaiser Health News, 8/17).
Advisory Board's take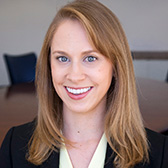 Megan Tooley, Practice Manager, Cardiovascular Roundtable
The fierce competition between hospitals for TAVR patients shouldn't come as any surprise: CMS's decision to build explicit volume thresholds into its national coverage determination for TAVR has set up a high-stakes battle for patients.
The short version: Hospitals that didn't do enough TAVR surgeries couldn't get paid by Medicare. As such, TAVR programs have needed not only to attract enough patients to stay in business, but also enough to meet CMS volume thresholds and continue receiving reimbursement.
"TAVR programs have needed not only to attract enough patients to stay in business, but also enough to meet CMS volume thresholds."
As more TAVR programs have emerged, it's become even harder for new players to meet these volume requirements—particularly the need for 40 surgical aortic valve replacement (SAVR) procedures a year, as these procedures are often shifting to TAVR sites. In 2015, 69% of SAVR were performed at TAVR programs, up from 44% in 2012.
And it's only going to get harder. As I point out in a new blog post, CMS likely will update their NCD volume requirements for starting and maintaining a TAVR program within the next year, probably including increases to the minimum number of TAVRs that programs must perform annually. In other words, competition for patients is about to get even fiercer.
In the face of these pressures, TAVR programs should seek not only to increase their share of the existing market but also to identify latent demand for the procedure. For example, many patients with severe aortic stenosis go unrecognized or are treated medically without referral to a valve program.
"You shouldn't just try to increase your share of the TAVR pie. You should try to make the pie larger overall."
Providing education, outreach, and guidelines to referring cardiologists or PCPs—and analyzing echocardiograms for missed valve disease—can help programs intervene earlier in patient disease progression and secure more volumes.
In other words, you shouldn't just try to increase your share of the TAVR pie. You should try to make the pie larger overall by identifying more patients who would benefit from the procedure.
Read my new blog post on the topic for other ways to gain TAVR volumes and to learn how to prepare your program for new requirements.
Get resources to develop and refine your structural heart program
Download the Playbook for Optimizing Structural Heart Programs to get best practices to develop an efficient structural heart or valve program, alongside case studies of innovative centers and implementation support tools. Then, use our Structural Heart Resource Center for more of the insights and tools you need to build a high-value, patient-centered structural heart program.