Editor's note: This story was updated on August 16, 2018.
Patients treated in Mount Sinai's Hospital-at-Home (HaH) program had better outcomes on certain measures than patients treated in the hospital setting, according to a study in JAMA Internal Medicine—and given the program's success, CMS is considering turning the program into a Medicare payment model, Maria Castellucci reports for Modern Healthcare. 
Read Advisory Board's take on the four ways to make your Hospital at Home program successful
How it works
Under the program, which Mount Sinai launched as a Center for Medicare and Medicaid Innovation demonstration in 2014, the hospital sends eligible patients home to receive acute care services from a team of physicians, nurse practitioners, and nurses. Mount Sinai discharges patients when their illness has resolved, but the hospital continues to provide support services for 30 days—the "post-acute period."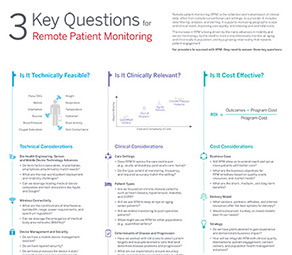 3 key questions for remote patient monitoring
During the post-acute period, patients have access to nurses and social workers who coordinate care for the patient. According to Albert Siu, an author of the study and chair emeritus of the Brookdale Geriatrics and Palliative Medicine Department at the Icahn School of Medicine at Mount Sinai, the post-acute period is unique to Mount Sinai's program, as no other hospital-at-home program in the country includes such a feature.
Positive results
For the study, researchers observed 295 HaH patients and 212 control patients who were admitted to the traditional hospital
The researchers found that among patients in HaH, the:
30-day readmission rate was 8.6%, compared with 15.6% for the control group; and
30-day ED revisit rate was 5.8%, compared with 11.7% for the control group.
In addition, HaH patients were more likely than patients in the control group to report the highest overall rating for care in the Hospital Consumer Assessment of Healthcare Providers and Systems (HCHAPS) survey.
Could the model be coming to your hospital?
Earlier this month, HHS Secretary Alex Azar directed CMS to work with Mount Sinai on potentially implementing a version of the hospital-at-home program into Medicare. According to Siu, if the model is approved by CMS, it will likely be an advanced alternative payment model under MACRA.
"We always expected the model would be tweaked because it would be implemented nationally," Siu "We look forward to working with the CMS in making this available to Medicare beneficiaries" (Castellucci, Modern Healthcare, 6/25).
Advisory Board's take: 4 steps to develop a successful Hospital at Home program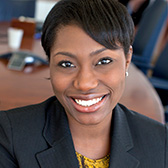 Tomi Ogundimu, Practice Manager, Population Health Advisor and Clare Wirth, Senior Analyst, Population Health Advisor
All too often, innovation in care delivery is confined to the outpatient setting. However, as providers seek opportunities to innovate on the inpatient stay, "Hospital at Home" programs are re-emerging as a popular idea.
These models offer upsides for both patients and providers. Patients who qualify for the model can avoid the noise, cost, and discomfort of a hospitalization by receiving inpatient-level care from a physician and nurse through home visits. For providers, these programs can reduce costs and help them avoid bed shortages, all with equivalent patient safety and outcomes. In addition, if CMS approves Hospital at Home as an alternative payment model under MACRA, it may soon become more financially feasible for providers.
However, adopting these models successfully is not easy. In our research, we've noticed that top-performing Hospital at Home programs share four common characteristics, which we've distilled into four action steps you can take to ensure your program's success.
Determine your target patient population through eligibility criteria, payer status, and geographic location.

The scope of Hospital at Home programs vary based on several factors. To avoid overstretching your program,  make sure that you are clear about which patients are eligible for the program. This could be based on patient condition (e.g., CHF, COPD, cellulitis, delirium), the patient's insurance plan, or their location. Overextending the program's reach can limit success. For instance, patients should reside within a certain distance of a qualifying hospital to minimize staff travel time and ensure the patient can be transported to an ED in a timely manner if necessary.

Select staff who have experience treating patients in their homes.

Hospital at Home programs require providers to work independently, without the assistance of peers. Therefore, they are not the ideal placement for new staff, who are more costly to train in these settings. Successful programs tend to engage experienced providers who are already comfortable treating patients outside of the typical inpatient setting and who are bought into the benefits of Hospital at Home.

Get specialized program support by creating close partnerships with key service lines.

Hospital at Home programs depend on many partners to optimize care in the patient's home. Incorporating partners from critical service lines—such as imaging services and pharmacy support—ensures comprehensive, hospital-level care while simultaneously raising awareness of Hospital at Home throughout the health system.  

Manage patients beyond discharge from Hospital at Home.

Advanced programs support patients even after they require hospital-level care. For instance, Mount Sinai's average length of stay in Hospital at Home is 3.5 days, the approximate time the patient would have been in the hospital. After that, patients have full access to nurses and social workers for an additional 30 days. Other programs take a more tapered approach, slowly decreasing the number of home visits until the patient is ready to leave the program. Using either approach, this continued care is essential to ensure the patient's recovery, as well as to improve patient outcomes and minimize readmissions.
Next, get the blueprint for expanding ambulatory care management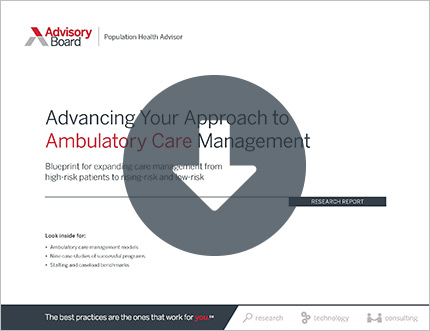 Download our research report to get ambulatory care management models, nine case studies of successful programs, and staffing and caseload benchmarks.