Consumerism is in a state of constant flux in healthcare, and stakeholders must attempt to keep up with rapidly changing consumer behaviors and preferences. During breakout sessions at in-person and virtual Advisory Board Summits in 2022, we asked healthcare leaders from across the country to utilize a futurism framework to predict future consumer behaviors and preferences.
The futurism framework involves three key steps: developing foresight, drawing insight, and determining action.
Developing foresight requires monitoring market forces that could change how the world works and predicting plausible future scenarios.
Drawing insight focuses on the likely impacts of the foresight statement. This involves answering questions such as "What will this foresight mean for us?", which leads to insights that will influence strategic decisions.
Determining action is accomplished by working backward from insights to determine appropriate steps to prepare for the future. This ensures success should that foresight statement come true.
We assigned each group of healthcare leaders a market force and asked them to come up with a related foresight statement. Then we asked them to predict how consumer behaviors and preferences would change in this scenario and to determine actions their organizations could take to prepare.
Keep reading (or click here) to see abridged samples of healthcare leaders' predictions about consumer behavior and preference changes in five different future scenarios.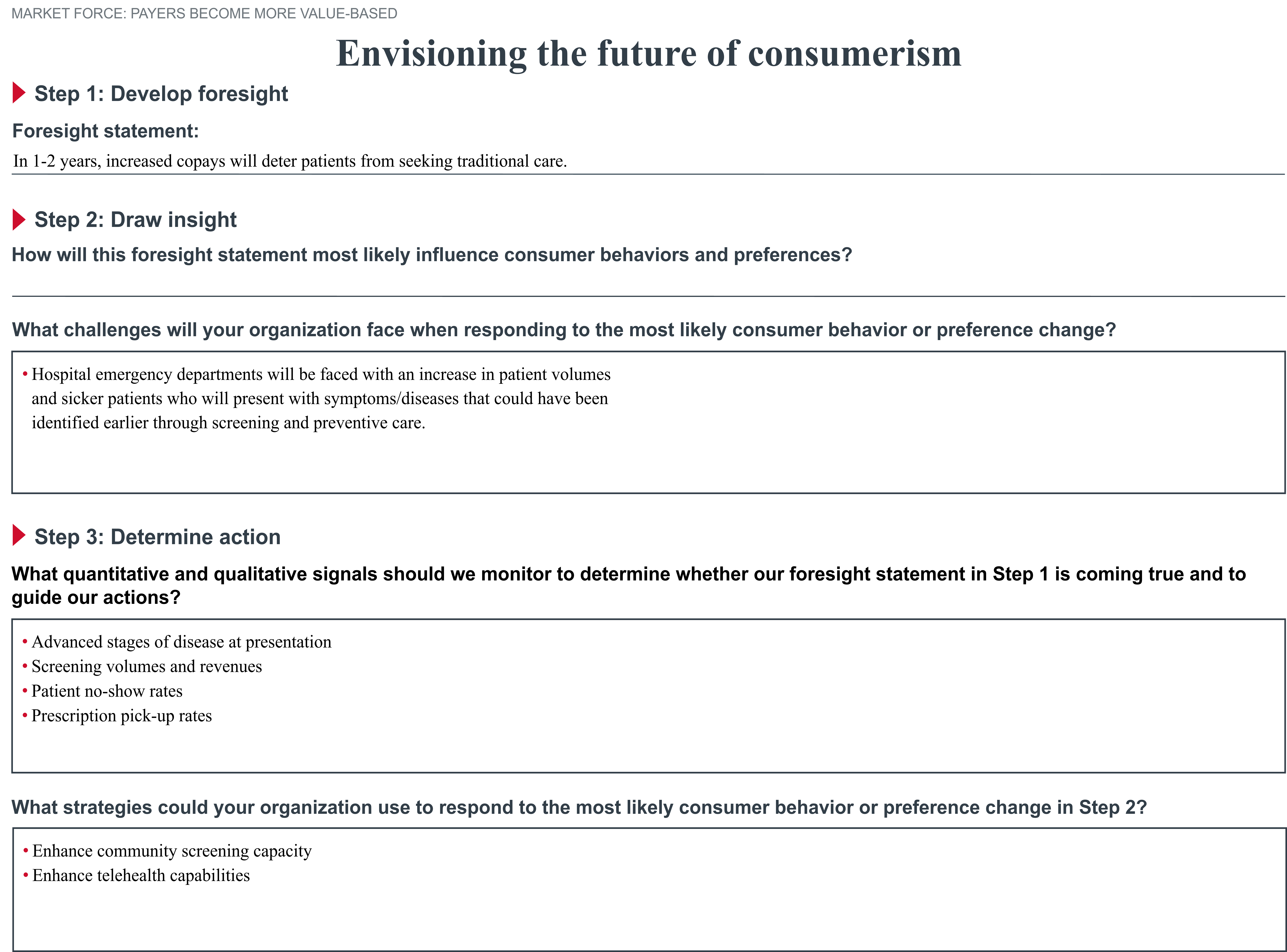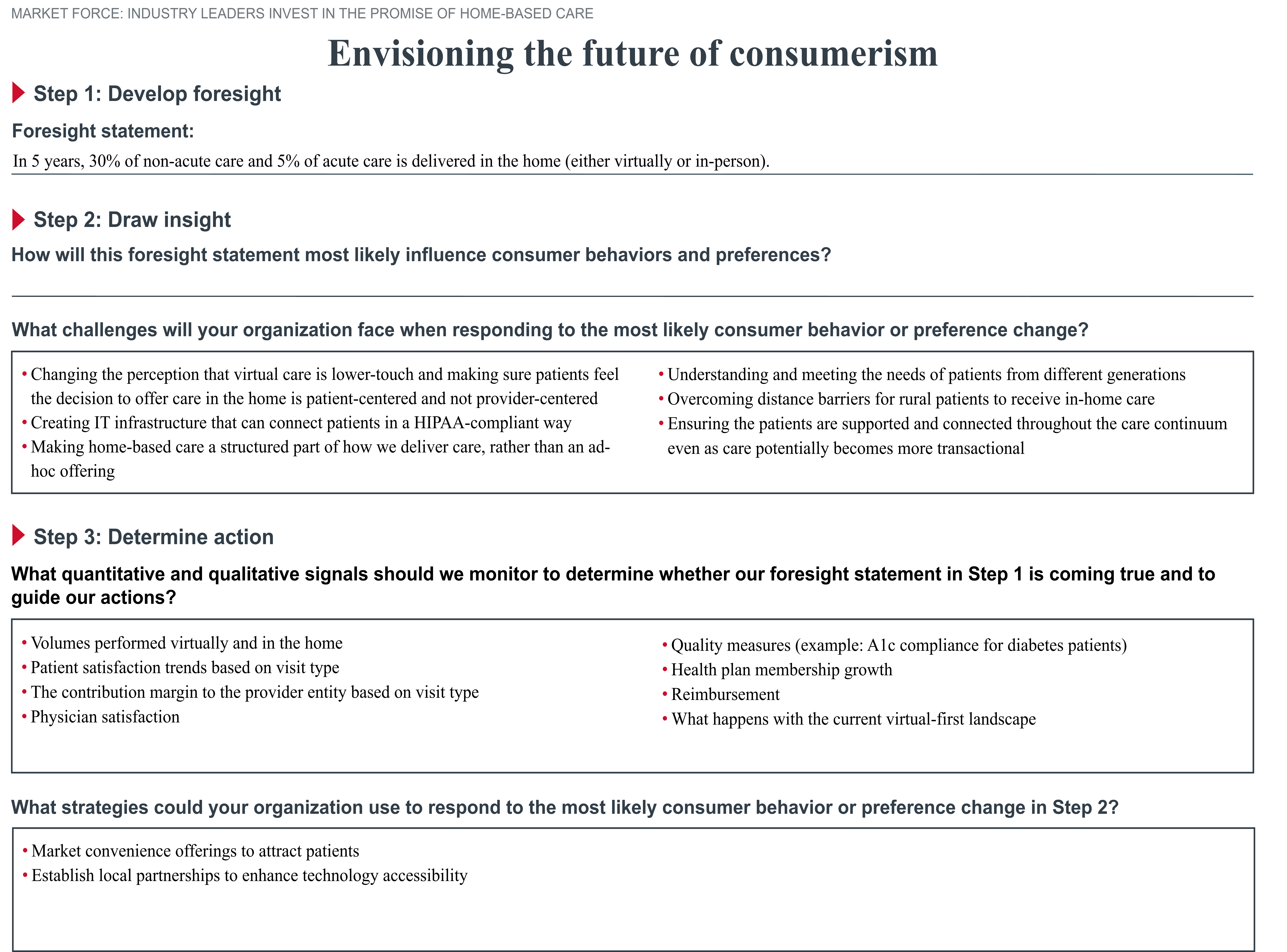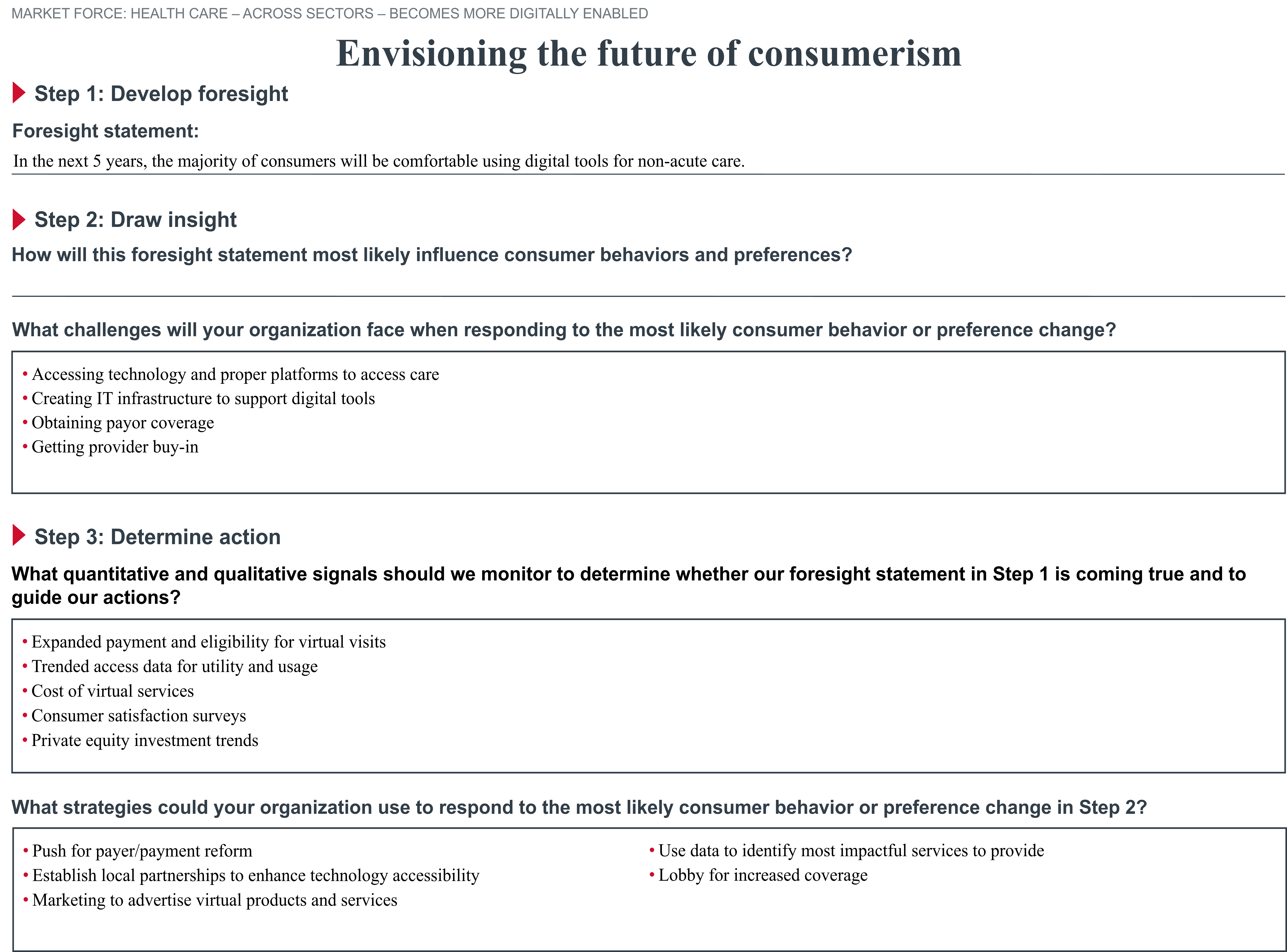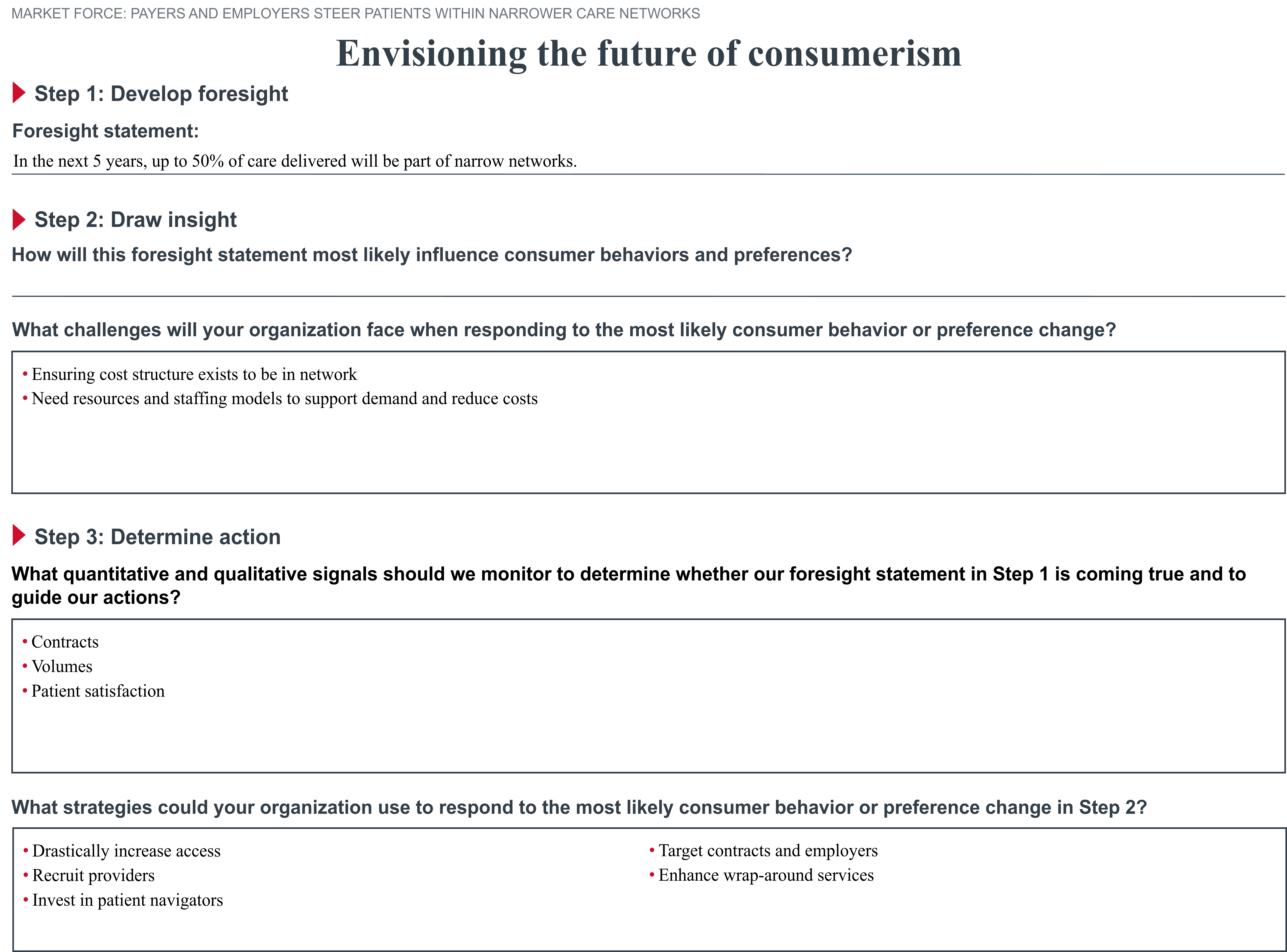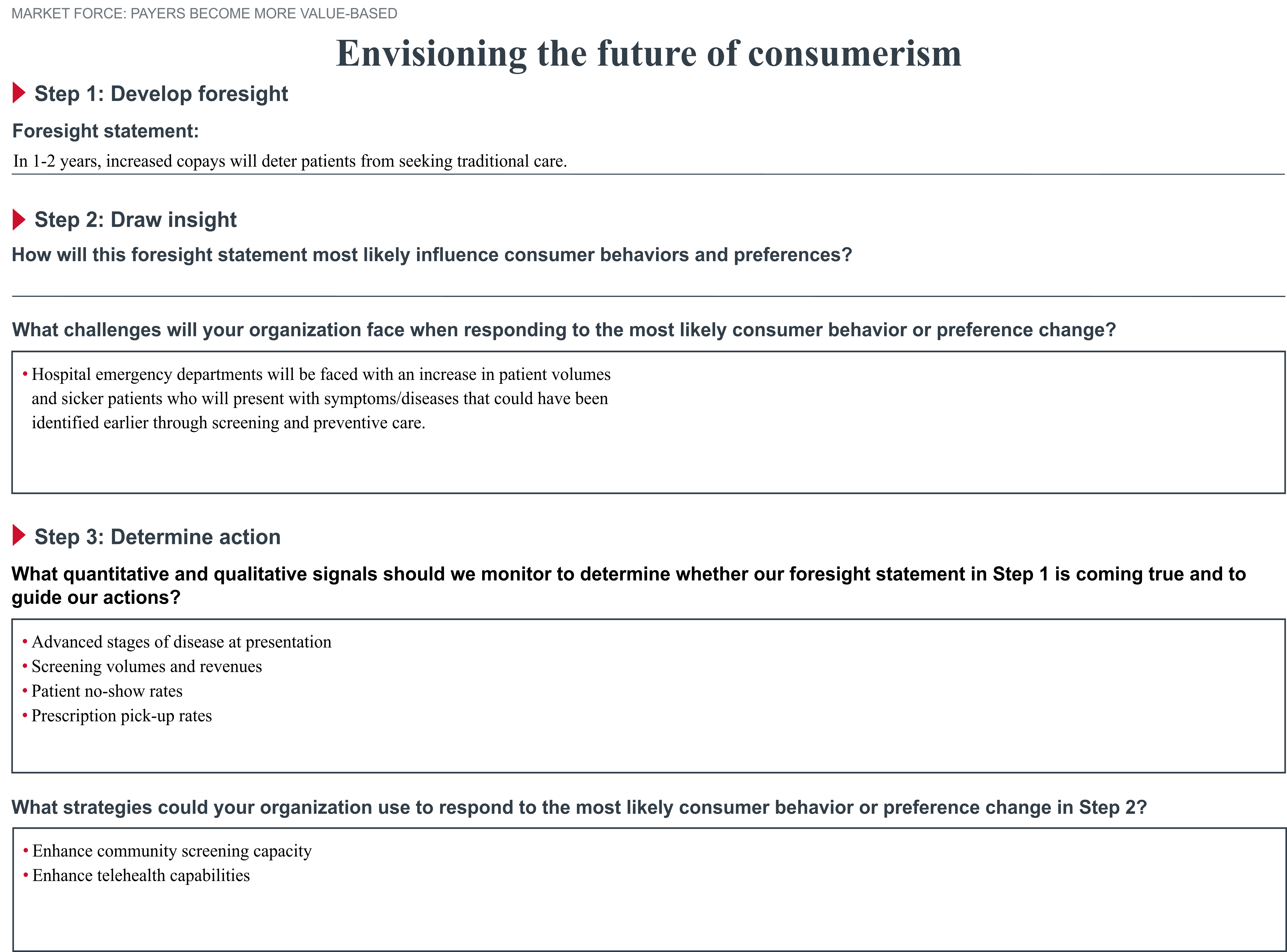 Predicting consumer behaviors and preferences at your organization
This exercise helps to shed light on consumer behaviors and preferences related to any market force you think could be impactful and to develop future-looking strategies.
We encourage all healthcare leaders to complete this exercise at their organization on a regular basis using this exercise guide and worksheet.