Nurse burnout didn't start with Covid-19. (And it won't end with Covid-19, either.)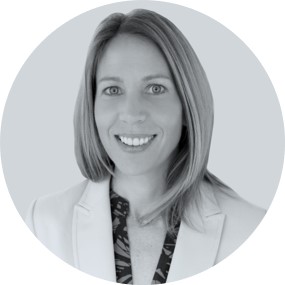 By Katherine Virkstis, Managing Director and Senior Research Partner
Nurses have been struggling to bear the weight of the Covid-19 crisis for nearly a year now. But as this newly released data reveals, nurse burnout was already a challenge long before the pandemic began.
In some ways, that's puzzling. Nearly every clinical leader I know is deeply focused on engagement and wellness of their teams. So why are so many nurses still burned out—and even leaving the profession?
In my team's pre-Covid research, we found a potential solution by going back to Maslow's Hierarchy of Needs. The hierarchy proposes that basic needs lie at the bottom of Maslow's pyramid. I think of these needs in the way humans need air, food, and water to live. These basic needs must be met before a person can fulfill their higher-level needs, such as self-actualization.
Our research revealed, even before the pandemic, most nurse leaders were focusing their efforts on the top of the pyramid, aiming to help nurses work creatively and achieve their full potential. It's an important goal, but if you overlook fundamental needs, you could be unintentionally missing what's driving nurses into burnout.
So from a clinician's perspective, what are those basic needs at the bottom of the pyramid? Our pre-pandemic research identified four key "cracks" in the foundation:
Safety threats in the workplace;
Compromises in care delivery;
A lack of time to recover from traumatic experiences; and
Feeling isolated, even when surrounded by people all day.
These are the exact same challenges the clinical workforce is facing today amid Covid-19—just turned up by a factor of a thousand.
So instead of focusing on higher-level aims like "engagement" right now, you should instead aim to address the foundational problems undermining your team's resilience. In our emotional support resource library, you'll find actionable resources to help you:
Ensure nurses are safe and feel safe at work;
Be transparent about how you are staffing the mission;
Make emotional support opt-out, not opt-in; and
Carve out time for personal connection.
And don't forget to focus on your own resilience. You need to put on your own "oxygen mask" first—to take care of yourself before you can support others. The current environment is volatile, uncertain, complex, and ambiguous. Allow yourself to be a vulnerable leader, and show staff that it's okay to not have all the answers, to need help, or not be at 100% every day.
The Covid-19 crisis will end someday, but the challenge of clinician burnout will remain. You'll need to prioritize your team's resilience for years to come.
Hear more from Katherine Virkstis on the recent episode of Radio Advisory, "Resilience: Not just a pandemic buzzword—and not the same as engagement"