Read Advisory Board's take: The Fortune 500 companies you shouldn't overlook
Fortune recently released its 65th annual ranked list of the 500 companies that generated the most revenue in the previous fiscal year, and five health care systems—as well as dozens of other companies in the health care industry—earned a spot.
About the list
Fortune compiles the list based on the total revenues of for-profit companies for their 2018 fiscal years. To be eligible for the list, companies must have filed financial documents with a state or federal agency.
This year's Fortune 500 companies have a record-total of $13.7 trillion in revenues, equivalent to more than two-thirds of the U.S. gross domestic product. Nearly half of that revenue belonged to the top 50 companies on the list.
Fortune sorted companies on the list based on their sector. Within the health care sector, Fortune, sorted companies based on different health care industries, including medical facility, insurance/managed care, and pharmaceutical.  
Many health systems are organized as nonprofits, which are not eligible for inclusion on the Fortune 500.
Health care companies that made the list
The five health care providers on this year's top 500 list are:
HCA Healthcare (Nashville, Tennessee);
Tenet Healthcare (Dallas);
DaVita (Denver);
Community Health Systems (Franklin, Tennessee); and
Universal Health Services (King of Prussia, Pennsylvania).
The top 500 list also includes eight health insurance companies:
UnitedHealth Group (Minnetonka, Minnesota);
Anthem (Indianapolis);
Centene (St. Louis);
Humana (Louisville, Kentucky);
Cigna (Bloomfield, Connecticut);
WellCare Health Plans (Tampa, Florida);
Molina Healthcare (Long Beach, California); and
Magellan Health (Scottsdale, Arizona).
(The Daily Briefing is published by Advisory Board, a division of Optum, which is a wholly owned subsidiary of UnitedHealth Group. UnitedHealth Group separately owns the health insurance company UnitedHealthcare.)
Twelve pharmaceutical companies made the top 500 list:
Johnson & Johnson (New Brunswick, New Jersey);
Pfizer (New York);
Merck (Kenilworth, New Jersey);
AbbVie (Chicago);
Eli Lilly (Indianapolis);
Amgen (Thousand Oaks, California);
Bristol-Myers Squibb (New York);
Gilead Sciences (Foster City, California);
Celgene (Summit, New Jersey);
Biogen (Cambridge, Massachusetts);
Regeneron Pharmaceuticals (Tarrytown, New York); and
Zoetis (Parsippany, New Jersey).
Walmart, which has been expanding into the health care field, once again topped the overall Fortune 500 list.
Other health care-related companies in the top 500 spots on the list include:
McKesson (Irving, Texas);
CVS Health (Woonsocket, Rhode Island);
AmerisourceBergen (Chesterbrook, Pennsylvania);
Cardinal Health (Dublin, Ohio);
Abbott Laboratories (Abbott Park, Illinois);
Danaher (Washington, D.C.);
Becton Dickinson (Franklin Lakes, New Jersey);
Stryker (Kalamazoo, Michigan);
Henry Schein (Melville, New York);
Laboratory Corp. of America (Burlington, North Carolina);
Baxter International (Deerfield, Illinois);
IQVIA Holdings (Durham, North Carolina);
Owens & Minor (Mechanicsville, Virginia);
Boston Scientific (Marlborough, Massachusetts);
Zimmer Biomet Holdings (Warsaw, Indiana); and
Advisory Board's take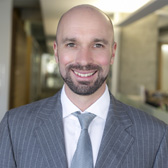 Aaron Mauck, PhD, Senior Director
Although they're not listed as belonging to the health care industry, it's important not to overlook the big tech companies featured prominently in this year's Fortune 500 report. We're increasingly witnessing rising interest in health care from these so-called "disruptors," like the Silicon Valley mainstays Amazon, Apple, and Google. Part of their motivation to enter the field comes from an effort to reduce their own employee health care costs—a motivation shared by virtually every employer in the United States.
At the same time, these companies are looking for ways to branch out from their traditional business lines to find new growth opportunities, and health care appears to be a prime target. Outside disruptors see an opportunity to extract value from today's health care dollar that incumbents within the industry have so far been unable to extract, and to find ways to grow even under conditions of declining reimbursement. How do they plan to do this? In part, through the technologies at their disposal. At least initially, we can expect they'll aim their efforts towards goals like better health care data management, which they anticipate will translate to more efficient utilization and improved outcomes.
For incumbent health care companies, the actions of outside disruptors have several implications:
It means that the competitive landscape is changing. The dividing line between the health care sector and other industrial sectors is beginning to blur—a trend we can expect to continue for some time to come. Incumbents must expand their understanding of who constitutes a potential competitor in order to be prepared. A healthy dose of paranoia may help prevent incumbents from being blindsided!


It puts additional pressure on capital-intensive pursuits like hospital services (which so far have not been targets of disruption). Disruptors have so far focused on lower-acuity patient needs requiring limited capital investment. However, since these are precisely the services experiencing the most rapid growth, hospitals risk losing competitive advantage in the management of these patients if they cannot find ways to work alongside new players.


Fortunately, it also provides new opportunities to partner. Organizations can partner with new players to target improvements in patient care in precisely the areas where improvement is sorely needed—like prevention, cross-continuum disease management, personalized medicine, and AI solutions. Advancements along these lines will not only positively impact the current care delivery model, but help sustain the health care enterprise under conditions of increasing margin pressure.
To learn more about what one of these giants—Amazon—is doing in health care, and what your organization can do to best respond, be sure to register for our upcoming webconference, What 'Amazon health care' could look like in 5 years. 
June 5 webconference: Amazon's strategy in health care
Amazon is moving into health care— and even the potential of its disruption is catalyzing change. Join us on Wednesday, June 5 at 3 pm ET to learn more about its strategy in the five main industry areas they're targeting. We'll outline what you should know and how your organization can prepare.