Read Advisory Board's take: Don't overlook the larger trends behind this report
The percentage of U.S. adults ages 45 to 60 dying of cancer has continued to fall since 1999, but the percentage of U.S. adults dying of heart disease has been rising since 2011, according to a CDC report released last week.
Study details
For the report, researchers determined the number of deaths attributed to cancer and heart disease from 1999 to 2017 by examining death certificates filed across the United States for U.S. residents ages 45 to 64. The report did not explain the trends in cancer and heart disease deaths.
Findings
Overall, the researchers found cancer and heart disease are the leading causes of death among middle-aged U.S. residents, accounting for about 50% of all deaths for adults in this age group. The researchers noted more U.S. adults died from cancer than heart disease, but the number of cancer deaths has decreased over the past few years, while the number of heart disease deaths has increased.
Specifically, the researchers found cancer death rates fell by 19%, from 224.9 deaths per 100,000 in 1999 to 182.6 in 2017, for U.S. adults ages 45 to 64.
For heart disease, the researchers found a more complicated picture. Death rates fell by 22%, from 164.3 deaths per 100,000 in 1999 to 127.9 deaths in 2011, the researchers found—but then rose 4% to 133.6 deaths per 100,000 in 2017.
According to NBC News, the rate of heart disease deaths did not increase among U.S. residents ages 20 to 44 and 65 and older.
The researchers found that middle-aged men were more likely to die from heart disease than middle-aged women, but noted that heart disease death rates are growing faster among women. The report found such death rates increased by 7% among women from 2011 to 2017, compared with 3% among men.
The researchers also found the rate of heart disease deaths increased the most among white women and black men.
Comments
Mariell Jessup, chief science and medical officer at the American Heart Association, said deaths from heart disease and stroke had been declining over the past several decades, but the trend has recently reversed because of "obesity, a lack of a healthy lifestyle, and really the increasing incidence and prevalence of hypertension." However, Jessup said, "The good news about cardiovascular disease and stroke is that 90% of cardiovascular disease is preventable." For example, Jessup said, patients can reduce both their risk of heart disease and cancer by maintaining a healthy weight.
Sharonne Hayes, a cardiologist at the Mayo Clinic in Minnesota, said further research is needed to completely understand what is causing the increase in heart disease deaths among middle-aged adults, but a number of factors—such as diabetes and obesity—are likely playing a role. Hayes said other contributing factors could be rising health care costs and a lack of health insurance access. Hayes added that the rate of heart disease deaths might be growing at a faster pace among women than men because some of the treatments physicians are using might "not be as effective for women."
However, Alyson McGregor, director of the Division of Sex and Gender in Emergency Medicine at Brown University, said that heart disease death rates may be growing among women because many physicians are unaware of their unique symptoms, such as back pain, fatigue, indigestion, and shortness of breath (Bracho-Sanchez, CNN, 5/22; Miller, NBC News, 5/22; Dwass, Los Angeles Times, 5/23; CDC report, 5/22).
Advisory Board's take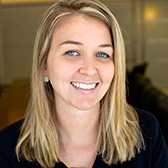 Deirdre Saulet, Practice Manager, Oncology Roundtable
While this report's findings about the demographic changes for middle-aged Americans are interesting, it's important not to overlook the larger trends among all age groups. While heart disease has been the leading cause of death in the US since 1921, the gap between it and deaths caused by cancer has been slowly narrowing since 1969 (when heart disease death rates were at their peak). And the shift to cancer as the nation's leading cause of death is poised to happen soon. It's already occurred in 22 states, and CDC predicts it will happen on a national level by 2020 (if current trends continue).
Part of this shift spells good news for public health. We're getting better at detecting and treating both conditions, and, as a result, heart disease mortality rate decreased by 28% between 2003 and 2015, while cancer mortality rates fell by 16% during the same time period. Yet, the overall declining mortality rates also has the potential to mask an impending challenge for providers: The number of new cases of cancer is still rising—and expected to jump significantly in the coming years.
"This has the potential to mask an impending challenge for providers: The number of new cases of cancer is still rising"
That's because the largest increases in cancer mortality aren't among these middle-aged Americans. Rather, as Baby Boomers—the largest generation in US history—reach Medicare age, new cases of cancer are projected to rise substantially. Estimates from the Advisory Board's Cancer Incidence Estimator predict that new cases will grow 11.1% in the next five years, while other research predicts a 45% growth in the number of new cases between 2014 and 2030. And not only will cancer programs be managing more patients, but these patients will be more complex. In 2014, 92% of Medicare cancer patients had at least one comorbidity—and this percentage will likely rise.
So how should your program prepare? Here are three steps providers can take:
Focus on providing coordinated, multidisciplinary care. Today's cancer patients have a high number of comorbidities—67% of Medicare cancer patients report three or more additional chronic conditions. And, as most people in health care know, patients with a high number of comorbidities drive a significant amount of total health spending. Therefore, to control costs and improve quality for these patients, you'll need to provide multidisciplinary care beyond oncology and grow cross-service line specialties. To learn more about how two leading organizations are approaching cardio-oncology care, read our new blog on the topic.
 
Improve transitions back to primary care. As we get better at treating cancer, we're seeing a growing population of survivors—expected to number more than 20 million by 2026. These survivors are often left out of the current model of care delivery. That's why it's essential for cancer programs to build transition pathways for survivors, especially by strengthening the connection back to patients' PCPs.
 
Build your oncology workforce with a clear strategy. With oncology staff and clinician shortages looming, programs need to bolster their workforce pipeline to ensure enough staff to meet rising patient need. You can develop your pipeline by forming community partnerships, expanding education and outreach, and offering clinical rotations.
To learn more about how to understand demographic risk factors and trends in community health, be sure to register for our upcoming webconference on Social Determinants 101 where we'll dive into how leading organizations are managing non-clinical risk factors to improve patient health.