Throughout the health care industry, startups are threatening to disrupt the traditional landscape, so to get an idea of which ones live up to the hype, Business Insider reporter Lydia Ramsey tried seven health startups.
New checklist: How to plan for digital innovation at your organization
What this reporter did
Ramsey, age 26, recently moved to New York City and needed to find new doctors. Rather than going to traditional doctor's appointments, she tried seven health care startups:
Curology, an online company that prescribes personalized acne treatments;
DNTL, a so-called "walk-in dental bar";
One Medical, a same- or next-day doctor booking service;
Simple Contacts, an online contact lens retailer;
SmileDirectClub, a health and beauty shop that offers teeth straightening and whitening;
Tia, a new women's health clinic; and
Warby Parker, an online prescription glasses retailer.
During each experience, Ramsey looked at:
How much the service cost;
How long the visit/appointment/interactions took;
The pros of the experience; and
The cons of the experience.
Ramsey selected startups that offered services she was already looking for, such as a dermatologist appointment and a new glasses prescription.
Her health insurance plan has a $2,000 deductible and an HSA.
What she learned
Curology
Ramsey's experience with skin care startup Curology ended up being the "best" of the seven startups she tried.
To use the startup, Ramsey signed up for a free trial and took a 10-minute online exam. She received her new skin-care prescription the next day.
Ramsey paid $5 for the month-long free trial and paid an additional $40 for a separate two-month supply.
"It's nice to have a plan, and it's nice to have a chance to follow up via Curology's website to share how I'm progressing," Ramsey writes.
Even though her skin appears worse than before she started the program, Ramsey attributes that to the change in regimen. "I've been able to check in periodically with my medical professional about it, something I might've had a harder time doing in a traditional dermatology practice," Ramsey notes.
"In dermatology, it seems that virtual, direct-to-consumer approaches have the advantage," Ramsey writes. "I avoided the much higher cost of an office visit, and it didn't take more than a few minutes to get me started on a care plan that I'd been neglecting."
One Medical
One Medical, which has been around for more than a decade, is one of the best-known startups that Ramsey tried. The practice charges customers a $199 annual fee, and in exchange, it offers online booking and same- or next-day appointments with primary care providers.
Ramsey booked an appointment for knee pain, and went for the visit a few days after booking it.
The visit was "simple to book online," and afterward, it was "easy to follow up with [the provider] via One Medical's messaging platform," Ramsey writes.
That said, booking the appointment wasn't the "smoothest" experience, Ramsey notes, saying she pressed the wrong button a few times.
Ramsey writes that her full assessment of One Medical is "[t]o be determined," adding she's "anxious to see how big [the] bill will be." One Medical does accept insurance, but Ramsey notes that she does have a high deductible. "Going forward, I'm interested to test out some of the more virtual features to see if I can avoid getting hit with a big office-visit bill, given the high deductible health plan I'm on," she writes.
Tia
For a well-woman checkup, Ramsey visited Tia, a women's health startup. Like One Medical, the company takes insurance but also charges an annual fee, this one is $150, which covers services such as messaging, booking, programming, and wellness events.
The appointment took about an hour, and Ramsey "never had to wait once [she] stepped foot into the clinic."
The providers "listened to [her] concerns and offered up solutions, but didn't pressure [her] into any one course of action." To keep Ramsey informed of her health during the appointment, the providers "cast the notes onto a screen in the room."
Ramsey notes she's "excited" for what the provider has to offer but notes that capacity concerns—namely that demand has been higher than Tia projected—make it hard to get in as a new member at this point.
SmileDirectClub
SmileDirectClub is a "pioneer" in teeth-straightening services and is planning a large expansion with CVS Health. The company offers other services, such as teeth-whitening, which Ramsey tried. 
Ramsey paid $86 for a year's worth of pens and a LED mouthpiece. The whitening solution is the same as Ramsey would find at a doctor's office, she notes. The service was "much cheaper" than the $350 it would cost at a dentist's office, Ramsey reports.
That said, she writes, "It sounds like this is not a research-backed way to get whiter teeth. Studies have shown the light is not that useful in whitening teeth over simply using the solution."
Simple Contacts
Ramsey used Simple Contacts to renew her contacts prescription. To get the new contacts, she entered information from an expired prescription and filled out a health questionnaire. Her new contacts arrived a week later.
The online service cost $20, which Ramsey says is "much less than what [she] might pay for a contact lens fitting at the eye doctor."
However, for an eye health check, she'd need to schedule a separate in-person appointment.
Warby Parker
Ramsey tried Warby Parker, the online glasses retailer, for its new virtual prescription check service. While the company is known for selling glasses, the startup has branched out into offering more services, such as the virtual check to ensure your eyeglass prescription is up to date, Ramsey reports.
For the 15-minute test, which Warby tells users isn't meant to replace a comprehensive eye exam, Ramsey used her iPhone as a "remote" to follow the prompts that appeared on her computer screen.  She had her prescription the next day. Ramsey also spent time in person trying on new frames. All told, she said spent about an hour to get her new glasses.
While the test was quick, it was pricier—$40 if you get a prescription—than the $10 copayment she would have paid if she'd gone to renew her prescription at an office.
Another con, according to Ramsey was that, like Simple Contacts, Ramsey would still have to go back to an office visit for a comprehensive exam (Ramsey, Business Insider, 4/30).
New checklist: 7 critical steps to plan for digital innovation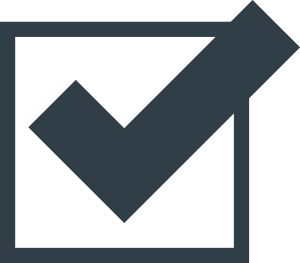 Success with digital innovation will require discipline, a results orientation and a willingness to fail. Organizations must take a deliberate approach using 7 critical steps
This checklist will help you guide your organization's discussion on how to get started or advance your organization's digital innovation strategy.