The Supreme Court last week heard oral arguments in a case that challenges Wisconsin's "implied consent" law, which states that drivers automatically consent to a blood draw when they get behind the wheel, even if they are unconscious.
Your cheat sheets for understanding health care's legal landscape
Case details
Gerald Mitchell, the subject of the six-year-old case, was under the influence of drugs and alcohol when police officers found him on a beach in Wisconsin. Mitchell told the police that he'd stopped driving and parked his car because he "felt that he was too drunk to drive."
A breath test showed that Mitchell's blood-alcohol level was three times over the legal limit. The police then transported Mitchell to a hospital where clinicians performed a blood draw on Mitchell, who had fallen unconscious.
Mitchell was later convicted of driving while intoxicated. Mitchell challenged the conviction, arguing that Wisconsin's implied consent law violates the Fourth Amendment, which requires officers to have a warrant for a search.
Under Wisconsin's "implied consent" law anyone who drives consents to a blood draw the moment they take the wheel, according to USA Today. Conscious drivers can withdraw that consent, at the risk of losing their driver's license. But under state law, unconscious drivers cannot withdraw consent and therefore are presumed to have given consent to the blood draw.
Similar laws are on the books in 28 other states, according to USA Today.
State courts upheld the conviction, prompting Mitchell to appeal to the Supreme Court.
The oral argument
The Supreme Court last Tuesday heard oral arguments on the case.
Mitchell's lawyer, Andrew Hinkel, argued that implied consent laws bypass the Fourth Amendment by mandating that residents who are driving or unconscious automatically consent to a search or blood draw. Hinkel warned that allowing the state to bypass the Fourth Amendment could set a bad precedent and set the stage for states to pass similar consent laws for other searches, such as allowing police to search your cellphone if you're pulled over.
Justices Sonia Sotomayor, Elena Kagan, and Ruth Bader Ginsburg, appeared to agree with that view, pointing out in their questioning that an unconscious person cannot consent to a blood draw. 
For example, Kagan during the argument said there is no evidence that Mitchell consented to having his blood drawn or that he understood the state's implied consent law, adding that an unconscious driver cannot consent to seizure or a search of any kind, according to SCOTUS Blog.
Ginsburg, in agreement, said a warrant should be required before seizing blood or anything else from a suspect, adding that implied consent laws are unconstitutional. "We don't use this presumed consent anymore because it is a fiction," Ginsburg said. "It's the legislature that has consented to have this thing happen. It's not the person who is arrested."
On the other hand, Chief Justice John Roberts and Justice Samuel Alito seemed to argue in favor of the state, noting that its law on implied consent is clear.
"Ignorance of the law is no excuse," Roberts said, "And if the law says if you're going to operate a motor vehicle on our highways, you impliedly consent to this."
Justice Stephen Breyer was split on the issue, arguing that a suspect who is unconscious would have to have blood drawn once they reached the hospital, with or without a warrant, according to SCOTUS Blog. But, Breyer later conceded that police should have a warrant if they want to use the blood as evidence.
Justice Neil Gorsuch also seemed uncertain on the law's constitutionality, saying that the Wisconsin law is unclear and, perhaps, outside of the Court's scope.
The Supreme Court is expected to make a decision on the case by summer (Wolf, USA Today, 4/23; Howe, Scotus Blog, 4/23).
Your cheat sheets for understanding health care's legal landscape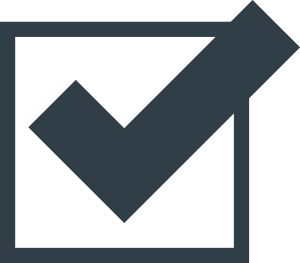 To help you keep up with the ever-changing regulatory environment, we recently updated our cheat sheets on some of the most important—and complicated—legal landmarks to include a brand new one-pager on the new tax law.
Check out the cheat sheets now for everything you need to know about MACRA, the Affordable Care Act, antitrust laws, fraud and abuse prevention measures, HIPAA, and the two-midnight rule.