Read Advisory Board's: 4 ways to appeal to millennial patients
One-third of millennials have a health condition that will lower their life expectancy and quality of life, according to a recent study from the Blue Cross Blue Shield Health Index.
Study details
For the study, Blue Cross Blue Shield Association (BCBSA) and Blue Health Intelligence used a claims database to analyze the data of 55 million commercially insured millennial Americans, with "millennials" defined as those born between 1981 and 1996.
To determine how the health of millennials compares to that of prior generations, the researchers also zoomed in on a subset of older millennials, who were ages 34 to 36 in 2017. They compared the health of that subset of millennials to a group of Generation Xers who were between the ages of 34 and 36 in 2014.
Key findings
The researchers identified the top 10 major health conditions affecting millennials, which include:
Alcohol use disorder;
Crohn's disease/ulcerative colitis;
Diabetes (Type II);
High cholesterol;
Hyperactivity;
Hypertension;
Major depression;
Psychotic conditions;
Substance use disorder; and
Tobacco use disorder.
In all, about one-third of millennials had one of these conditions, which according to a Blue Cross Blue Shield Association press release "could reduce their quality of life and life expectancy."
Further, compared to Generation Xers at the same age, the subset of older millennials had a significantly higher incidence of eight of the top 10 health conditions:
This means, according to the release, that "based on their current health status, millennials are more likely to be less healthy when they're older, compared to Gen Xers."
The researchers also found that prevalence of the top 10 health conditions have all increased among millennials since 2014, with eight of the top 10 conditions seeing double-digit percentage increases in their prevalence.
This finding is consistent, the researchers found, with data from the broader BCBS Health Index, which indicates that a major decline in overall health begins at age 27 on average.
The BCBS Health Index rates health on a 0 to 100 scale, and according to the researchers, millennials' average score of 95.1 means that "millennials as a group were living at about 95% of their optimal health."
Where are millennials least healthy?
The researchers also looked at state-by-state differences in millennials' health. The researchers found that millennials living in southern states, especially Alabama, Louisiana, and West Virginia, were among the least healthy. By contrast, those living in western states, namely Arizona, California, Colorado, and Nevada, were among the healthiest.
(Blue Cross Blue Shield "The Health of Millennials" study, 4/24; Blue Cross Blue Shield release, 4/24)
Advisory Board's take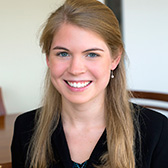 Emily Heuser, Senior Consultant, Market Innovation Center
While many news reports may overhype the differences between millennials and older Americans, this report indicates that there are, in fact, meaningful differences in the health and health care preferences of the millennial generation. With the youngest among them just out of college, and the oldest shopping for pediatricians for their own children, millennials' health care consumption and preferences are varied. However, they tend to coalesce around several defining characteristics. Understanding their needs and demands is prerequisite to winning this generation's business.
Here are four defining characteristics—and what they mean for providers:
They're cost-sensitive and financially risk-adverse. Advisory Board survey results show the generation values affordability and convenience most when selecting a care site for non-emergent conditions. In fact, when asked what clinic attributes mattered most in choosing a care site, three out of Millennials' top ten priorities involved cost, with "the visit will be free" topping the list. For providers to appeal to these cost-sensitive and financially risk-adverse Millennials, they can offer visits with lower-cost advanced practitioners, innovative pricing models, clearly posted prices, and care warranties.


They're technologically-savvy. Having grown up with the internet, the Millennials are tech-reliant, and 94% own a smartphone. Advisory Board survey results suggest that 21% would consider using a webcam visit with a doctor, and 26% would consider emailing with a doctor. Therefore, providers can consider offering virtual visits, incorporating wearable sensors into care, and developing apps to personalize care plans to attract Millennial patients.


Value convenience and simplicity. Our survey results show that six of Millennials' top ten priorities for a care site involved convenience. This desire for easy access permeates their lives: 73% use online streaming services to watch TV, and they make 60% of purchases online. Providers can improve convenience and earn Millennials' business through online scheduling, extended hours of access, and bundled care options.


Social and willing to share opinions. Millennials are active sharers on- and offline. 97% find online ratings and reviews of doctors to be at least somewhat reliable, and 70% say that these online reviews have influenced their choice of physician. Meeting Millennials' care priorities can help clinch their recommendations to friends and family, while providers can emulate the University of Utah and post their own patient satisfaction scores to manage the balance of positive and negative reviews.
To learn more about how what patients of all ages want from their care—and how you can become their provider of choice—download our infographic detailing How Consumers' Health Care Preferences Vary by Age.