Read Advisory Board's take: The major implications for payers and providers
French drugmaker Sanofi on Wednesday announced it will set a fixed monthly price of $99 for insulin products for patients who pay cash in the United States.
Sanofi caps monthly insulin costs for cash purchases
Sanofi said beginning in June it will allow patients with a valid prescription to purchase up to 10 boxes of insulin pens, vials, or combination of the two products for $99 per month under its Insulins Valyou Savings Program launched last year.
According to Reuters, the move represents a significant cost savings for eligible patients, who previously paid $99 per 10-milliliter vial and $149 per box of insulin pens under the program. The program is open to all patients, regardless of income, but it currently does not accept Medicare and Medicaid beneficiaries, FiercePharma reports.
Sanofi said it was reacting to stories of patients rationing their insulin because of the cost. Michelle Carnahan, the head of North America primary care at Sanofi, said, "It is unacceptable to Sanofi that some people living with diabetes are struggling to pay for their insulin, so we have moved to act creatively and aggressively to help address affordability and access needs."
While the program represents a significant reduction in price per product, Sanofi said it believes it's sustainable for the long term. Last year, the company's diabetes business generated about $2.5 billion in U.S. sales, Reuters reports.
Sanofi's action comes as insulin prices face increasing scrutiny
Sanofi's announcement came hours before representatives from the drugmaker were scheduled to testify at a hearing of the House Energy and Commerce Committee on rising U.S. insulin prices. Executives from Novo Nordisk and from Eli Lilly, which in March announced it would sell a half-priced version of its insulin drug Humalog, also testified.
During the hearing, the insulin makers blamed pharmacy benefit managers for rising prices, arguing that PBMs should be passing on negotiated rebates to consumers.
Doug Langa, the president of Novo Nordisk, and Kathleen Tregoning, executive vice president for external affairs at Sanofi, also suggested that if their companies significantly reduced insulin prices, their drugs might lose their spots on PBM formularies—jeopardizing access for patients.
Even so, when asked whether Congress should overhaul the system to eliminate PBMs, the insulin drugmakers defended the current market-based system, urging lawmakers not to step in (Sagonowsky, FiercePharma, 4/10; Lovelace/LaVito, CNBC, 4/10; Erman, Reuters, 4/10; Silverman, STAT News, 4/10; Luthi, Modern Healthcare, 4/10).
Advisory Board's take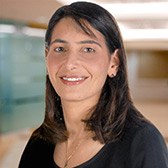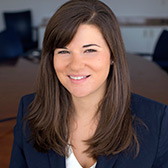 Brandi Greenberg, Managing Director, Medical Affairs Leadership Council and Natalie Trebes, Consultant, Health Plan Advisory Council 
Yesterday's announcement from Sanofi potentially represents much more than just a positive PR opportunity during a week of heightened Congressional scrutiny on insulin manufacturers. Coupled with Eli Lilly's plans to launch a lower-priced generic of its own Humalog insulin product, and Cigna and Express Scripts' announcement to cap some patients' out-of-pocket insulin costs at $25 per month, Sanofi's subscription model seems to suggest that manufacturers are now coming to the table with pricing models (not just financial assistance programs) aimed at meaningfully lowering consumers' out-of-pocket costs. More significantly, both Lilly's and Sanofi's new offerings, if widely adopted by consumers, represent direct threats to payer and pharmacy benefit manager (PBM) rebate models.
What's most intriguing to us about Sanofi's $99 per month subscription offer is its direct-to-consumer approach. While it clearly benefits the uninsured, it also offers relief to insured consumers with high deductibles or high co-insurance rates—many of whom will find this monthly cash option cheaper than what they'd pay with their own insurance. Therefore, this model threatens to disintermediate the payer and PBM from the transactions of these patients. For payers in particular, pharmacy data is one of the more real-time, accurate sources of intelligence they have on patients. Losing this stream could be detrimental to some payers. Conversely, Sanofi is able to enhance its line of sight into those patients' refill rates and adherence patterns. Plus, a subscription model is inherently "sticky"—creating incentives for patients to stick with the service and fostering patient loyalty, while creating ample potential for Sanofi to learn even more about their subscribers' health and behavior.
However, it's worth noting that this pricing model excludes Medicare and Medicaid patients, thereby leaving out a large segment of the population who may face both financial and access problems in taking insulin. It's unclear so far if Medicare Advantage and Medicaid managed care patients are eligible—which could remove another large segment. Additional questions also remain about how patients will enroll and whether they'll need either a provider or their employer to opt them into the program. If so, this could also limit the number of patients actually eligible for the program.
If Sanofi's insulin subscription is successful, it's not hard to imagine other drug classes for which manufacturers may be quick to follow suit. Branded drugs for asthma and COPD, birth control, migraines, and even atrial fibrillation may be good candidates for subscription-based, direct-to-consumer pricing. Indeed, any drugs taken routinely with limited physician oversight and high prevalence could be ripe for disruptive direct-to-consumer subscription pricing. Given that lowering the price of drugs is generally correlated with higher patient adherence, this pricing shift could meaningfully improve medication compliance and patient outcomes.
To learn four steps all providers can take to control pharmacy costs and meet growth ambitions, download our new research report on Realizing Pharmacy's True Value.