Read Advisory Board's take: 4 ways to prioritize high-value community health interventions
In 2017, residents of a small northern California town joined forces to create Project Restoration, an initiative that aims to provide "proactive, unconditional, and comprehensive care" for vulnerable populations—and their first patient was a complex, enigmatic man they call "Charlie," Laura Hardin and Shelly Trumbo write in a STAT News opinion piece.
Hardin, senior administrator for the Camden Coalition's National Center for Complex Health and Social Needs, and Trumbo, the community integration executive for Adventist Health System, say that Charlie—a pseudonym—was well known in Clearlake, California. He slept in the park on a bench, and in a single year he racked up 25 hospital visits and 16 emergency transports.
For years the community turned a blind eye to Charlie, and other vulnerable individuals, even as their medical spending piled up. But officials eventually realized that path was "economically unsustainable."
So two years ago, a group of local law enforcement, emergency services, nonprofits, municipal and health agencies, and faith organizations decided it was time for a change. And they began with Charlie.
Getting Charlie care
A local health care provider and a police officer approached Charlie and asked him, "Will you tell us your story?" At first, Charlie was skeptical, but after a few days of talking with him, Charlie revealed that he'd previously been married, had children, enjoyed his job, and been a sponsor in Alcoholics Anonymous.
However, hard times had led Charlie to start drinking again. He lost his marriage, house, and job. "I've been living in the bushes ever since," he said.
The Project Restoration team then asked Charlie another question: "What matters to you, Charlie?" Charlie responded, "I just found out I'm going to be a grandfather, but my family won't let me meet my granddaughter until I get sober." He said he wanted to get better so he could meet his granddaughter.
That's where the Project Restoration team came in. They admitted Charlie to an inpatient detox unit, and while he was recovering, the team worked with local agencies and transformed a motel into transitional housing they called Restoration House. Local churches then renovated the interior of the building and began preparing meals.
Positive results—for the community, and for Charlie
Not only did Project Restoration change Charlie's life, it also changed the community of Clearlake, Hardin and Trumbo write.
In less than a year, Project Restoration—by intervening with high-need patients like Charlie—led to a 44% reduction in hospital use, an 82% reduction in the usage of the community response system, and a 45% reduction in hospital costs among the high-use population, Hardin and Trumbo write. "The project is freeing up resources, sharing data across agencies, and creating cross-sector teams to address access to affordable housing, transportation, and behavioral health," they write.
And it's going to continue to grow. The project recently received a $1.6 million grant to develop a center for integrated support services, and is partnering with the National Center for Complex Health and Social Needs to extend the project to more providers.
And as for Charlie, he eventually recovered enough to meet his granddaughter.
"She didn't meet the Charlie that everyone in Clearlake could find in the park, sleeping on a bench and getting in trouble with the law," Hardin and Trumbo write. "She met the Charlie we know: a man whose journey to recovery inspired a community to come together in a radical experiment in compassion" (Hardin/Trumbo, STAT News, 4/8).
Advisory Board's take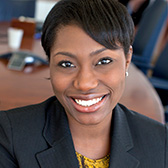 Tomi Ogundimu, Practice Manager, Population Health Advisor and Darby Sullivan, Senior Analyst, Population Health Advisor
Population health leaders are increasingly extending care model interventions into the community to address patients' unmet social needs to stave off an acute care episode. But many are unclear on how to best allocate limited resources across possible community investments. There are three major barriers that hinder a strategic approach to investment in community-based interventions:
Investments are haphazard due to an overwhelming set of priorities to pursue;
Projects are implemented ad hoc, rather than with a data-informed approach; and
Projects lack sustainable funding.
Use the four following strategies to take a more strategic approach to community investments that advance population health goals:
1. Surface key community health needs and strengths with quantitative and qualitative data input: Community health investments should be implemented with the same rigor as clinical investments: well-supported by data and continuously assessed for efficacy. For Adventist HealthCare in Montgomery County, Maryland, this meant building a comprehensive community health needs assessment. Their four-pronged approach sourced information from an open-access data set, government public records, a dedicated advisory board, and patients and community members. This process narrowed the number of tracked metrics to 37 core measures.
2. Prioritize community health needs with standardized, evidenced-based framework: Organizations typically identify too many community health priorities in their data-gathering process to feasibly address. Progressive organizations prioritize investments based on the size of the improvement opportunity and availability of resources to address needs. They create a standardized ranking system to determine where to focus their efforts. Criteria include:
"Create a standardized ranking system to determine where to focus your efforts."
Alignment with broader organizational goals to support the business case for investment;
Feasibility of short- and long-term success to ensure a return on investment; and
Ability to offset investment requirements (e.g., partnering with community-based organization, existing internal resources).
3. Solidify high-quality community partnerships with compacts: Community partnerships are essential to addressing community health needs at scale and gaining access to disengaged populations, but only if all parties carry out their respective responsibilities. Partnership success depends on shared goals and resource commitments. When building community partnerships:
Select partners with the best cultural and strategic fit; and
Formalize expectations across stakeholders using a partnership compact.
4. Drive the case for sustainable investment through performance evaluation: Those successfully investing in community-based interventions assess process and outcome metrics to determine program success. Short-term process measures should demonstrate rapid improvements to sustain leadership buy-in of promising initiatives. Long-term outcomes measures should indicate a return on investment to meet the system criteria for funding at scale.
To learn much more about how your organization can best advance population health, make sure to register for our Population Health 101 webconference series. We'll delve into how to reduce unnecessary ED visits, advance effective care management programs, address the social determinants of health, and much more.