Read Advisory Board's take: How can your hospital spur innovation?
Fast Company has released its 2019 edition of "the World's Most Innovative Companies" list, which recognizes more than 400 enterprises, including dozens involved in health care.
Methodology
The latest list covers 35 industries and recognizes 410 organizations. The publication included lists of the 10 most innovative companies in each industry category, as well as an overall list of the top 50 most innovative companies.
To identify the world's most innovative companies, Fast Company's editors and writers searched for "groundbreaking" organizations around the globe that "mak[e] the most profound impact on both industry and culture," and considered nominations it received through an online application process.
Honorees
Fast Company's overall top 50 list features four companies that fall into the publication's categories of "health care" or "biotech":
Foundation Medicine (No. 30) for linking cancer patients with groundbreaking treatments;
Arterys (No. 31) for improving scan technology to reduce the total time doctors spend analyzing MRI and CT scans;
Alnylam Pharmaceuticals (No. 32) for developing RNA interference treatment, which makes it easier for physicians to address previously untreatable hereditary conditions; and
Modern Fertility (No. 42) for offering a direct-to-consumer fertility testing at a low cost.
In the publication's "health care" category, the 10 most innovative companies are:
Modern Fertility;
Osso VR, for designing virtual reality training systems that allow surgeons to practice surgical skills;
Iora Health, for establishing primary care clinics that offer proactive care at a flat fee for Medicare Advantage patients;
Oscar Health, for improving its back-end claims system to make it easier for patients to shop for plans and access telehealth services; 
Virta Health, for establishing a nutrition program that addresses Type 2 diabetes without medicine or surgery;
Adherium, for creating a smart inhaler that helps consumers manage chronic respiratory disease;
Kaiser Permanente, for investing in healthy housing in Baltimore; Oakland, California; and Portland, Oregon;
One Medical, for helping companies like Airbnb offer concierge care to employees;
Health Recovery Solutions, for developing telehealth tools for patients with chronic illnesses;
Stimwave Technologies, for offering micro-implants that treat chronic pain by blocking pain signals from reaching the brain.
In the publication's "biotech" category, the 10 most innovative companies are:
Foundation Medicine;
Arterys;
Alnylam Pharmaceuticals;
Flatiron Health, for unlocking oncology patient data that enables researchers and drug developers to discover new cancer treatments;
Amgen, for developing a drug that blocks the peptide receptor believed to cause migraines;
Viz.ai, for reducing time to treatment for stroke patients by using computers to detect strokes quickly;
Velano Vascular, for creating a device that performs needle-free blood draws;  
Berkeley Lights, for accelerating drug discovery via precision medicine;
T2 Biosystems, for finding a faster way to discover sepsis; and
Catalog, for storing data in DNA to solve the data storage crisis.
Additionally, Fast Company recognized in its other categories several organizations that have significant health care interests, including:
Apple, which is increasingly adding health care features to its Apple Watch, for "advancing the art of silicon design";
CannonDesign, for "fostering healing environments for sick children";
ClassPass, for "reimagining what a corporate wellness program can look like";
Everly Well, for "expanding the scope of at-home lab testing";
Flare, for "creating an on-demand ambulance network in Kenya";
HeartFlow, for "helping doctors visualize blockages without invasive procedures";
The International WELL Buildling Institute, for "bringing healthier living to the forefront of design";
Kitman Labs, for "employing analytics and science to make athletes healthier";
Medicines Development for Global Health, for "fighting diseases Big Pharma forgets";
Medigate, for "keeping medical devices safe";
Open Bionics, for developing a low-cost, bionic hand for amputees;
Parsley Health, for "creating a new doctor-patient relationship";
Planned Parenthood Federation of America, for "giving teens easy access to sexual-health information";
Recursion Pharmaceuticals, for "screening cellular changes to speed up drug discovery";
Sight Diagnostics, for "accurately diagnosing illnesses from a few drops of blood";
Talamus Health, for "building a mobile-first health care network"; and
Vayyar, for "making low-cost, 3-D-imaging technology to improve health and safety."
(Fast Company, "The World's Most Innovative Companies," accessed 4/9; Fast Company, "Honorees by Sector," accessed 4/9; Fast Company methodology, 2/19; Mehta, Fast Company, 2/19)
Advisory Board's take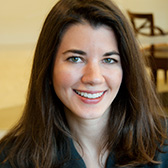 Alicia Daugherty, Managing Director, Market Innovation Center and Nadeem Farooqi, Senior Analyst, Service Line Strategy Advisor
Today's transformative market forces—slowing growth rates, new market entrants, rising physician alignment, and increasing M&A activity—necessitate innovation, not incremental change.
So how can your organization become more innovative? One path we've seen many providers take is to create innovation centers. Here's how hospitals and health systems around the country have been able to achieve their strategic goals using the innovation center model:
Hartford Hospital reduced care variation: Innovation centers offer a forum for cross-industry experts to collaborate on improvements to care delivery. At Hartford Hospital's Center for Education, Simulation, and Innovation, experts uncovered the opportunity to revamp protocols to improve outcomes for patients experiencing cardiac arrest within the hospital. Their revised approach, which involved a Rapid Response Team to detect early warning signs of cardiac arrest, resulted in a decline in the incidence of cardiac arrest.

"Their initiative paid off with net revenues of $800,000+ per month."

The University of California lowered costs: Innovation centers have the potential to introduce solutions that increase efficiency and reduce costs. In fact, The University of California projected a net financial gain of $40 million from investing in its own Center for Health Quality and Innovation, with returns stemming from initiatives started at the Center. For example, the Center's multidisciplinary innovation team identified bottlenecks in the patient discharge process that undermined efficiency. In addressing this issue, UCLA increased patient understanding of post-discharge medication orders, and their initiative paid off with net revenues of more than $800,000 per month.
El Camino Hospital attracted new talent: In a world of growing physician alignment and increasing competition, innovation centers can differentiate a health system as forward-thinking– and attract the business and affiliation of similarly minded providers. For instance, at El Camino Hospital, administrators noted increased interest in affiliation from Mountain View area physicians after partnering with the Fogarty Institute for Innovation, a group that provides intellectual, physical, and financial resources to emerging medtech companies that address major unmet clinical needs.
Medstar is building patient loyalty. The MedStar Institute for Innovation has hosted pitch competitions to incubate start-up solutions and redefine convenient, consumer-friendly health care. The winners included startups such as Level Therapy, which allows patients to have mobile therapy sessions with licensed clinicians remotely. Medstar works with winners to test, validate, and scale innovations that can appeal to patients. As organizations struggle to respond to rising patient consumerism, partnerships with start-ups and innovators may offer the spark to win and retain patients through convenient, personalized care. In addition, this digital embeddedness can promote engagement through remote health management, hardwire care coordination to prevent downstream leakage, and create frictionless interactions which encourage consumers to attend preventive visits.
There is no one-size-fits all model for these centers. However, our research has found that these are four necessary components of the innovation process that must be addressed across all models to ensure success.
To learn these four elements, and to read other case studies of successful innovation, read our report on Developing High-Impact Innovation Centers.
Innovation 101: Cheat sheets for today's digital world
Download our cheat sheets so you can keep track of the fast-changing technologies and capitalize on opportunities for IT-powered innovation. Check out our guides for these topics and more: