Read Advisory Board's take: What this deal means for the market
Centene this week announced that it will buy WellCare Health Plans for $15.3 billion—a move that will increase Centene's Medicare Advantage (MA) business and further solidify the insurer as the biggest insurer of Medicaid managed care plans.
Centene, based in St. Louis, had revenue of $60.1 billion in 2018, with membership of around 14 million across Medicaid, Medicare, TriCare, commercial, and correctional plans. Centene is the largest Medicaid managed care provider in the United States, covering more than 12 million beneficiaries.
WellCare, based in Tampa, Florida, had revenue of around $20.4 billion in 2018, with around 5.5 million people enrolled in its plans. WellCare as of December 2018 had 3.9 million beneficiaries enrolled in Medicaid managed care plans, with the rest of it members in MA and Medicare Part D plans. 
About the deal
The deal, which is expected to close in 2020 and must be approved by regulators and each company's shareholders, includes $120 in cash and 3.38 Centene shares for each WellCare share, for a total value of about $305.39 per share. The companies estimated the deal's value at $17.3 billion.
Centene CEO Michael Neidorff will continue to run Centene, and WellCare's CEO Ken Burdick and CFO Drew Asher will join Centene in what Neidorff described as "very senior jobs." As part of the deal, two of WellCare's board members will join Centene's 11-member board.
The combined entity is projected to have revenue of about $97 billion in 2019 on a pro forma basis and 22 million members nationwide—making it the third biggest insurer, after UnitedHealthcare and Anthem (and around the same size as Aetna). (Editor's note: Daily Briefing is published by Advisory Board, a division of Optum, which is a wholly owned subsidiary of UnitedHealth Group. UnitedHealth Group separately owns UnitedHealthcare.)
Acquisition bolsters Centene's private government insurance business
The acquisition would allow Centene to achieve greater scale in the Medicaid managed care and MA sectors by creating a "powerhouse" insurer for privately administered government programs, Axios' "Vitals" reports.
According to Neidorff, achieving greater scale is one of the main goals of the deal.
"It gets your overhead down, so you can be more efficient," he said. "When you talk to government, the fact that you have that kind of scale is important."
Neidorff said he expects he'll need to "do some divestitures" to address anti-trust concerns where the companies' business overlaps. An analysis by Jefferies showed the companies have large combined Medicaid market share in Florida, Georgia, Illinois, and Missouri (Baker, "Vitals," Axios, 3/28; Mathews/Prang, Wall Street Journal, 3/27; Murphy, AP/Washington Post, 3/27; Japsen, Forbes, 3/27; Centene release, 3/27).
Advisory Board's take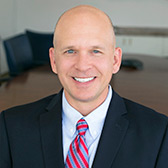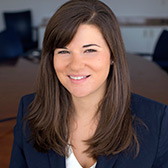 Russell Davis, Executive Director, and Natalie Trebes, Consultant, Health Plan Advisory Council
Some analysts have described this deal as a vaccine against the possibility that politicians gut the ACA's provisions of expanded coverage through the exchanges and Medicaid. By creating a giant across three separate government lines of business, the new organization should have a broad enough scope to navigate challenges in any one of them.
However, recent news suggests that the ACA is proving difficult to dismantle. On Wednesday, one District Court judge blocked the administration's plans to subject Arkansas Medicaid recipients to work requirements, and late last night another blocked new rules allowing association health plans that can be offered outside of the ACA. Yet, even as these efforts to roll back provisions of the ACA stall in court, Centene's acquisition still turn out to be a prescient growth play.
"Its greater scale may also allow for innovative approaches to network management or member engagement"
Other sectors will likely feel downstream implications as the company consolidates its pharmacy management from two PBMs to one (or from four to one is you count external contracts). Centene and WellCare both own PBMs, as well as contract externally with others (RxAdvance and CVS). Given the frenzy of activity in the plan-PBM space from Cigna and Express Scripts, as well as CVS and Aetna, the new Centene could be well-positioned to keep pace with growing vertical integration. Its greater scale may also allow for innovative approaches to network management or member engagement. Expect to see the first signs of these after the deal closes.
Cost reduction will play a role in the merger. The new entity will strip $500 million of expenses out of the income statement, potentially allowing for rate reductions or freeing up capital for investment in care management programs to drive down medical costs further. A "new" $100 billion competitor only reinforces that other health plans—and provider organizations—will need to continue their focus on reducing delivery costs while boosting quality and improving patient experience.
Finally, though the deal has generated a lot of buzz in the ACA and Medicaid markets, it's worth paying attention implications on Medicare Advantage (MA) as well. WellCare has the sixth biggest MA portfolio—coming just ahead of Cigna. In one of the few remaining areas of rapid organic growth and bipartisan favorability, the highly-concentrated MA market is a coveted and strategic position to cement—and Centene will be gaining a valuable foothold within it.
To learn more about the growth outlook for Medicare Advantage—and how plans can best face new challenges and gain more share—register for our webconference on the 2019 Medicare Advantage Growth Outlook on Wednesday April 3rd at 1 pm ET.
In the meantime, learn more how to prepare for new industry consolidation by downloading our research report on Vertical Integration: Preparing for New Competition.