Read Advisory Board's take: How should providers respond to these changes?
CMS on Tuesday released a proposal that would make it easier for providers to meet surgical volume requirements to receive Medicare and Medicaid reimbursement for transcatheter aortic valve replacements (TAVR).
About TAVR
For the procedure, surgeons use a catheter to push aside and replace the old heart valve with a new one. The catheter is threaded through a blood vessel to the patient's heart, making it less invasive than open-heart surgery, which requires the surgeon to crack open the patient's chest. TAVR patients typically can leave the hospital within two or three days, compared with a six-week recovery for open heart surgery.
TAVR currently is FDA-approved for aortic valve replacement among patients who cannot have open-heart surgery or patients for whom open-heart surgery is considered risky, such as elderly and frail patients or those with conditions such as kidney or lung disease. But recent research has suggested the procedure could also be more effective than open-heart surgery for low-risk patients. Based on that data, two device manufacturers—Edwards Lifesciences and Medtronic—have said they intend to seek FDA approval to expand the procedure to patients with severe aortic stenosis and low surgical risks.
CMS first approved TAVR for reimbursement in 2012.
Currently, doctors and hospitals have to perform at least 50 open-heart valve repairs, 400 angioplasties, and at least 1,000 cardiac catherizations per year to receive Medicare or Medicaid reimbursement for TAVRs. Medicare policy also requires that two cardiac surgeons individually examine patients to determine their eligibility for TAVR.
As a result, only about half of the roughly 1,100 U.S. hospitals providing surgical valve replacement can perform TAVR.
Stakeholders supporting broadening the pool of hospitals eligible for TAVR reimbursement argue that Medicare's current policy limits access—particularly because private insurers usually follow Medicare standards, which means private health plans are not widely covering the procedure.
CMS' proposal to change TAVR requirements
In response to criticism that the existing reimbursement requirements are outdated, CMS on Tuesday proposed a set of policies that would relax the surgical volume requirements hospitals must meet to start a TAVR program 
Under the proposed policies, the hospitals without an existing TAVR program would have to perform at least 50 open heart surgeries and at least 20 aortic valve replacements over the past two years and have two cardiac surgeons and one interventional cardiologist with operating privileges. In addition, hospitals must perform at least 300 percutaneous coronary interventions annually.
However, CMS increased requirements for hospitals looking to maintain existing TAVR program. Under the proposed policies, such hospitals would need to perform at least 50 aortic valve replacements—including at least 20 TAVR procedures—in the previous year or at least 100 aortic valve replacements—including at least 40 TAVR procedures—in the previous two years.
Further, only one cardiac surgeon would have to determine a patient's suitability for TAVR. However, a hospital would have to have two cardiac surgeons to be approved for reimbursement.
The proposal does not include any changes to the catheterization and privilege requirements, according to Modern Healthcare. CMS will accept public comments on the proposal. The 30-day comment period started March 26.  
Implications
According to STAT News, the proposed changes will likely increase the number of hospitals that can be reimbursed for performing the procedure at a time when patient demand is expected to rise. The American College of Cardiology and other major heart groups have projected about 50,000 patients are expected to undergo TAVR in 2018 and the number is projected to double by 2020.
Hospitals that currently are reimbursed for performing TAVR have raised concerns about proposals to broaden TAVR reimbursements, saying Medicare's volume requirements serve as a predictor of success for TAVR.
By contrast, some doctors and health experts have challenged the purpose of the volume requirements, saying procedure volume is not a predictor of procedure quality. 
However, CMS in the proposal said the "modification[s]" to the volume requirements are "appropriate given the advancements and progress made since 2012 as TAVR becomes more widely performed." The agency in the proposal noted that "endeavored to balance ensuring hospitals have the experience and capabilities to handle complex structural heart disease cases while limiting the burden and barriers unnecessary requirements may have on both hospitals and patients flexibility" (King, Modern Healthcare, 3/26; Herper, STAT News, 3/26 [subscription required]; CMS proposal, 3/26).
Advisory Board's take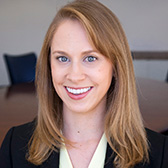 Megan Tooley, Practice Manager, Cardiovascular Roundtable
These new requirements mark an important shift in the competitive landscape for structural heart programs.
Interest in TAVR has boomed in recent years, with the number of programs and procedures rapidly increasing. FDA indication expansion has also made the treatment available to high- and intermediate-risk patients, with groundbreaking new trials indicating that the treatment could benefit low-risk patients as well.
As the procedure has evolved with new technology and greater operator experience, it's become clear that existing program and operator requirements from CMS were out of date.
At the core of the debates over these requirements was CMS's decision in 2012 to build explicit volume thresholds into its national coverage determination for TAVR. These have set off an ongoing discussion over what volumes are necessary to run a high-quality TAVR program—both volumes of other CV services required to become a TAVR program (e.g., surgical aortic valve replacement [SAVR], PCI), as well as the number of TAVR necessary to continue as a program.
The short version: Hospitals that didn't do enough TAVR procedures couldn't get paid by Medicare. As such, TAVR programs have needed not only to attract enough patients to stay in business, but also enough to meet CMS volume thresholds and continue receiving reimbursement.
As more TAVR programs have emerged, it's become even harder for new players to meet these volume requirements—particularly the current NCD's requirement for 50 surgical aortic valve replacement (SAVR) procedures a year, as these procedures are often shifting to TAVR sites.
"The new proposal is therefore a mixed bag for potential and established programs."
The new proposal is therefore a mixed bag for potential and established programs. While it significantly relaxes the number or SAVR required to start a program, it still maintains the annual volume requirements to maintain a TAVR program, although combining TAVR with SAVR volumes. In other words, competition for patients is about to get even fiercer.
In the face of these pressures, TAVR programs should seek not only to increase their share of the existing market but also to identify latent demand for the procedure. For example, many patients with severe aortic stenosis go unrecognized or are treated medically without referral to a valve program.
Providing education, outreach, and guidelines to referring cardiologists or PCPs—and analyzing echocardiograms for missed valve disease—can help programs intervene earlier in patient disease progression and secure more volumes.
In other words, you shouldn't just try to increase your share of the TAVR pie. You should try to make the pie larger overall by identifying more patients who would benefit from the procedure.
To learn more about how to prepare your program for these new requirements, read my blog post about the expert consensus document that informed these new recommendations, and be sure to download our full research report, the Playbook for Optimizing Structural Heart Programs, for advice on how to develop a high-value, patient-centered structural heart center.