Editor's note: This popular story from the Daily Briefing's archives was republished on Oct. 8, 2019.
Read Advisory Board's take: Should you invest in private rooms? Here's what to consider.
Hospitals across the country are investing billions of dollars to convert standard double rooms to private suites to keep up with patient expectations and the evolution of medical care, Priyanka Dayal McCluskey reports for the Boston Globe.
Hospitals are investing billions to make single rooms
The new, single rooms are usually divided into three zones that include the patient's bed, a space for visitors to sleep, and room for clinicians—and they don't come cheap for hospitals.  
Massachusetts General Hospital, for instance, is looking to invest $1 billion to build two patient towers with 450 private rooms. The UPMC system is spending $2 billion on three new hospitals that contain single rooms. Boston Children's Hospital over the next few years plans to transition all of its double rooms to private rooms, and is moving forward with a $1 billion project to build a new inpatient tower with private rooms.
Some major hospitals already have the vast majority of their beds in single rooms. The Johns Hopkins Hospital renovated its buildings so that 96% of patients, or every non-psychiatric patient, can stay in a single room. The Mayo Clinic added dozens of private rooms to its Rochester, Minnesota, campus as part of a $200-plus million renovation. Now, 91% of Mayo's 1,296 patient beds are in private rooms.
Why are hospitals investing in private rooms?
The shift toward private rooms is being driven by several factors, Dayal McCluskey reports.
For one, medical care has evolved since the establishment of most hospitals, which means that the space in patients' rooms are being used differently. For instance, single rooms provide more space for large groups of clinicians to examine patients' during rounds and for the addition of important medical technology, like computer screens and ventilators.
Another reason hospitals are building more private rooms is to increase safety. If patients don't have a roommate, there is less risk that they will catch an infection from another patient. 
And, according to Dayal McCluskey, assigning more than one patient to a room can also prove to be a "logistical challenge," for hospitals. For instance, most hospitals don't put patients of different genders in the same room, which can lead to a lot of double rooms having only one patient.
But a key driver is keep up with patient expectations and remain competitive, Dayal McCluskey reports. Sharing a hospital room can be "disruptive and stressful" for patients, and they increasingly are requesting private rooms to enjoy more privacy and a more peaceful stay, according to Dayal McCluskey.
For example, when Ann Galdos was transported to Mass General last spring after a heart attack, she found that sharing a room with other patients meant that "there was no rest to be found," Dayal McCluskey writes. Between patients coughing and moaning, "[i]t was impossible for me to sleep," Galdos said.
"People's expectations have changed," said Peter Slavin, president of Mass General. "Being in a double room in this day and age is not something people welcome" (Dayal McCluskey, Boston Globe, 2/16).
Advisory Board's take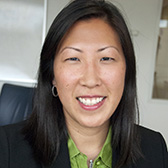 Jessica Liu, Practice Manager, Facility Planning Forum
There are several key advantages to private rooms. They can not only improve the patient experience, but also reduce the patient's risk of infection—in theory, reducing length of stay (LOS). This reduction in LOS benefits the patient, who generally wants to be out of the hospital as quickly as possible; the payer, who doesn't want to pay for the costs of a longer stay; and the provider, who can turn over beds more quickly and avoid paying extra costs. It seems like a win-win-win. Not to mention, metrics like infection rates and LOS are becoming increasingly important for providers to improve on as we continue towards value-based care.
"The decision requires a careful examination of capacity"
On the flip side, single rooms mean less capacity for providers. Therefore, the decision requires a careful examination of capacity. If, for instance, your hospital has spare capacity and is willing to make the investment, investing in private rooms may be a smart move. You're not getting any revenue from empty beds, so private rooms might be a better use of space in the long-term. However, for hospitals at capacity, private rooms may mean lost revenue, and therefore not be the best business decision, especially given the slow growth of revenues. In this case, providers may want to steer away from thinking about private rooms and reconsider how rooms are designed and the materials and protocols used. Being intentional with these later decisions may get you to the same outcome as private rooms.
To learn more about how to improve your facility planning process, read our blog on the "3 steps to improve facility planning efficiency." Then, to learn more about trends in hospital construction and facility planning, download our Health Care Construction Update.