FDA on Friday announced that it has identified the source of impurities believed to cause cancer that prompted recalls of various generic blood pressure and heart failure medications over the past seven months.
Just updated: Ready-to-present slides on the latest cardiovascular market trends
According to FDA, the recalled drugs tested positive for the organic chemicals N- nitrosodimethylamine and N-Nitrosodiethylamine, which are impurities the International Agency for Research on Cancer has classified as a probable human carcinogen.
FDA identifies source of potential carcinogen
FDA in a release said the carcinogens were chemical byproducts of processing the drugs' active ingredients, which include irbesartan, losartan, and valsartan. FDA said individuals who have taken drugs with those ingredients might have been exposed to trace amounts of the impurities over the past four years because of a change in how companies synthesized the ingredients.
It is unclear how many individuals might have been exposed to the chemicals. FDA officials previously estimated that one million to two million people might have taken medications containing the impurities.
FDA said the chemicals would not have been detected during routine inspections because scientists would have had to have known the chemicals would be created by the new manufacturing process, and regulators and drugmakers just recently discovered that information.
FDA Commissioner Scott Gottlieb and Janet Woodcock, who heads FDA's Center for Drug Evaluation and Research, in a statement said officials are "making important strides at understanding how these impurities occurred, mitigating the risk to patients, and learning what steps need to be taken to prevent this from occurring again in the future."
An FDA spokesperson said the agency is continuing its investigation into the matter. The spokesperson said there could be further recalls associated with the impurities.
Recalls could cause drugs shortages
FDA said valsartan products currently "are in shortage," and recalls might cause additional shortages of the medications. The agency said physicians and pharmacists might be able to find alternatives for some patients (Johnson, Washington Post, 1/25; FDA release, 1/25; Erman, Reuters, 1/25).
Just updated: Ready-to-present slides on the latest cardiovascular market trends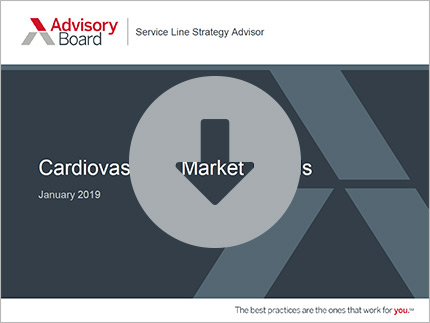 Download our ready-to-present slides to learn everything you'll need to know about planning your cardiovascular service line.