For the millions of Americans who use artificial sweeteners every day—including President Trump, who drinks a reported 12 Diet Cokes daily—an unresolved question has long surrounded their habit: Could artificial sweeteners be hazardous to your health?
Now, a newly published research review in BMJ aims to settle the debate once and for all.
About the review
For the review, researchers identified 56 studies, including 35 observational studies and 21 controlled trials, that sought to assess the association between non-sugar sweeteners and health outcomes in adults and children.
To be eligible for the review, studies needed to have an intervention period of at least seven days and include a direct comparison of zero or low intake of non-sugar sweeteners to a higher intake of such sweeteners. The high-end doses of non-sugar sweeteners in each study also were required to be within acceptable daily limits.
To determine possible health effects of artificial sweeteners, the researchers considered participants' BMI, oral health, eating behavior, incidence of diabetes and cardiovascular disease, and the frequency of other poor health outcomes. 
The big takeaway: Artificial sweeteners don't seem to hurt health (but they don't help either)
Most studies indicated that artificial sweeteners had neither a negative nor positive impact on participants' health outcomes.
Specifically, the review showed that health outcomes, including eating behavior, cardiovascular disease, BMI, kidney disease, and behavior, did not vary between groups of participants that consumed very little or no non-sugar sweeteners each day and participants who consumed a lot of non-sugar sweeteners each day.
Some of the smaller, shorter studies showed that artificial sweeteners might provide some benefit for fasting blood sugar levels and weight loss—particularly among overweight or obese participants. But those potential benefits were not replicated across the full range of studies.
The researchers noted that many of the studies were not comparable in design, methods, or hypothesis, such that "meaningful comparisons between them was challenging." Additionally, most of the studies used one type of artificial sweetener, such as packaged sweeteners, while consumers might consume artificial sweeteners in different forms, from sodas to snacks.
As such, the researchers warned, "potential harms" of artificial sweeteners "could not be excluded."
What should consumers make of the latest results?
Joerg Meerpohl from the University of Freiburg, who was the lead author of the study, emphasized that "the goal of the work was to summarize the evidence, not to make practical recommendations."
Still, for those who remain worried about potential harms from artificial sweeteners, he suggested it might be best to err on the side of caution. "You can always have water instead of Diet Coke," he said (Bakalar, "Well," New York Times, 1/9).
Key considerations for launching an outpatient diabetes program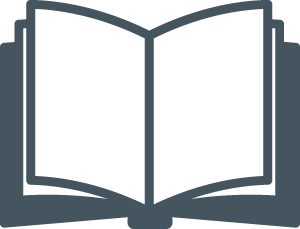 As obesity and diabetes rates rise across the country, many hospitals have developed outpatient diabetes centers. Projections estimate that by 2050, one in three Americans will have diabetes. The most progressive hospitals have combined diabetes treatment, education, wound care, ophthalmology, and other services into comprehensive programs.
In this briefing, we profiled six leading institutions have successfully integrated outpatient diabetes services into their primary care networks.