FDA Commissioner Scott Gottlieb said the agency has suspended all routine inspections of U.S. food-processing facilities because of the partial government shutdown, which caused FDA to furlough about 41% of its staff.
Cheat sheet: Understand the health impacts of the government shutdown
About the shutdown
The shutdown occurred after members of the 115th Congress and President Trump failed to reach an agreement on a short-term spending bill to extend funding for seven federal departments, FDA, and other federal agencies by the Dec. 22, 2018, deadline.
Trump last month said he would not sign a short-term spending bill that did not include funding for a wall along the U.S.-Mexico border.
Trump on Wednesday met with leaders of the recently sworn-in 116th Congress to negotiate a plan to fund the federal government and end the partial shutdown, but they did not reach such a deal. Trump during the meeting said he would end the partial shutdown if federal lawmakers agreed to fund the border wall, but House Speaker Nancy Pelosi (D-Calif.) said she would not support such funding, even if it meant the partial shutdown would end. Trump called the meeting "a total waste of time."
Since convening last week, the Democratic-controlled House has passed two stop gap measures to fund the remaining departments and agencies, but neither bill included funding for the border wall.
FDA suspends routine food inspections, new drug applications
The shutdown does not affect the majority of federal health care agencies, because Congress in September passed FY 2019 spending bills for HHS and the Veterans Affairs health system. However, the Department of Agriculture, which funds FDA, and the Indian Health Service (IHS), remain unfunded.
As a result of the funding lapse, FDA has furloughed 41% of the agency's 17,397 staff members, or about 7,053 employees, as laid out in an HHS contingency plan. HHS said FDA's core emergency response functions, high-risk recall activities, and some of the agency's user-fee funded work—including most of its drug approval and oversight functions—are still operating. However, some of FDA's "routine regulatory and compliance" work, inspections, and research activities have halted, HHS said.
Most FDA functions affected by the shutdown pertain to the agency's food safety operations. FDA has furloughed hundreds of inspectors, and Gottlieb in an interview with the Washington Post said FDA has suspended routine inspections of domestic food-processing facilities.
However, Gottlieb said he is developing a plan to bring back some inspectors as soon as next week to resume FDA's inspections of high-risk facilities, including those that have a history of issues and those that handle sensitive foods, such as seafood, soft cheese, and vegetables. According to the Post, FDA has continued to inspect domestic and foreign food producers involved in outbreaks and recalls, facilities where inspectors suspect there are issues, and foreign manufacturers. Gottlieb said, "We are doing what we can to mitigate any risk to consumers through the shutdown."
Gottlieb over the weekend also announced that FDA will not accept applications for new brand-name, biologic, or generic drugs during the partial shutdown. Gottlieb said FDA will continue to review applications for brand-name and biologic drugs as long as carryover funding remains available, but said he expects those funds to run out in about a month.
White House delays Medicare cuts during shutdown
In addition, a senior Office of Management and Budget (OMB) official has said if the partial shutdown is not resolved by Jan. 24, OMB will not immediately cut funds to Medicare and other federal benefit programs under the federal "pay-as-you-go" law.
Under the law, OMB is required to cut $839 million from nonexempt programs across the federal government, with 90% of the cuts coming from Medicare. However, the official said the Trump administration would not immediately implement the cuts because documentation related to the reductions is "on hold" during the shutdown. The official added, "Once the [shutdown] is over, we will reassess timing for releasing these documents."
Some IHS clinics on the verge of closing
Further, some IHS-funded clinics could close as early as Friday without additional funding.
HHS in the contingency plan memo said, in the event of a shutdown, "IHS would continue to provide direct clinical health care services." However, the document stated, IHS would "only perform national policy development and issuance, oversight, and other functions necessary to meet the immediate needs of the patients, medical staff, and medical facilities."
Mary Smith, former IHS acting director and a member of the Cherokee Nation, explained that under the shutdown IHS is no longer funding tribes and urban contractors such as Native American Lifelines. Smith said tribes "can still pay their people if they have the funds available," but some have more funding than others.
Kerry Hawk Lessard—executive director of Native American Lifelines, which operates IHS-funded clinics in Baltimore and Boston—said, "Friday is going to be our last day until the government reopens or another source of funding becomes available." Lessard said the Baltimore clinic offers psychosocial counseling services and refers people to substance use disorder treatment or inpatient detoxification, while the Boston clinic primarily helps coordinate care for elderly clients or those with complex conditions (McGinley/Achenbach, Washington Post, 1/9; Cohrs, Inside Health Policy, 1/9 [subscription required]; Fandos et al., New York Times, 1/9; Kaplan, New York Times, 1/9; Krawzak, Roll Call, 1/8; Firth, MedPage Today, 1/9).
New cheat sheet: The health impacts of the government shutdown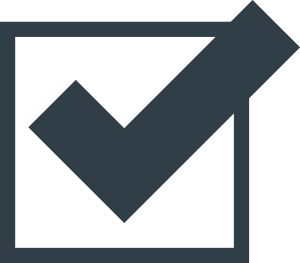 Since 1981, when then-Attorney General Benjamin Civiletti decided that a failure to pass new funding bills should result in a cessation of government functioning, there have been 14 complete or partial government shutdowns. Health care has been deeply embroiled in the debates causing them. Indeed, the longest recent shutdown, which lasted 16 days in 2013, was the result of a contentious dispute over the Affordable Care Act.
While providers generally shouldn't expect major changes in their day-to-day operations due to a lapse in government funding, they should be aware of the significant indirect implications on the health care system.