In 2017, Timberlands Healthcare, a rural hospital in Crockett, Texas, became one of the many rural hospitals in Texas to shut its doors, but with the help of two Austin-based physicians, the hospital reopened under a new name and a new vision for the future, Charlotte Huff reports for Kaiser Health News.
Just updated: Access the community hospital benchmark generator
Rural hospitals in the United States have been struggling. More than 90 have closed since 2010, and 17 of those closures occurred in Texas, according to data from the University of North Carolina's Cecil G. Sheps Center for Health Services Research. The closures leave many rural communities without access to certain specialists. A study published last year in Health Affairs found that over half of rural communities no longer have obstetric services, and another study published in Health Services Research found that these closures increase the distance pregnant women have to travel for delivery.
In 2017, Little River Healthcare, the management company that oversaw Timberlands Healthcare told hospital officials they planned to close the hospital. A few weeks later, the local hospital serving residents in Crockett, Texas—a city located 120 miles north of Houston— shut its doors. According to Huff, Little River Healthcare has since closed two of its other rural hospitals and filed for bankruptcy. 
Why Timberlands Healthcare closed
According to Huff, Timberlands had been "struggl[ing] to stay open" for a few reasons. The hospital was overstaffed, employing more than 200 workers to serve its daily average census of three inpatients per day, according to researchers at the University of Texas A&M.
Rural hospitals in Texas also have some unique financial challenges. John Henderson, CEO of the Texas Organization of Rural & Community Hospitals (TORCH), noted that Medicaid expansion "makes a huge difference" in the success of rural hospitals," but so far Texas has not opted to expand its program under the Affordable Care Act. TORCH data also show rural hospitals in the state began losing up to $60 million annually when the state's Medicaid program switched to managed care.
In addition, according to Texas A&M, the hospital's board members should have been more proactive in their discussions with the management company. The researchers noted that board members routinely were presented that "did not suggest the imminent demise of the hospital."
In addition, Huff reports that, like most other rural hospitals, Timberlands might have had trouble negotiating service prices with insurers. According to Nancy Dickey, executive director of the A&M Rural and Community Health Institute, rural hospitals are "almost always negotiating," with insurers "from weakness and sometimes from literally leaning out over the edge of the [survival] cliff."
The 'unicorn' of rural hospitals
The hospital's closure had a big effect on the local community, Huff reports. Many residents now had to travel 35 miles on mostly rural roads to reach the nearest hospital.
For weeks after the closure, groups of residents gathered in front of the building to pray, Huff writes. City leaders tried to solicit other health systems to reopen and run the hospital, but they did not find any interested parties.
But "out of the blue" Kelly Tjelmeland and Subir Chhikara, two Austin-based doctors, called to express interest in reopening the hospital, Huff reports.
Bob Grier, board president of the Houston County Hospital District, recalled the doctors were "looking for some kind of a larger investment."
After several conversations, Houston County Hospital District and the management company, operating as Crocket Medical Center LLC signed a five-year lease arrangement to reopen the hospital, which was renamed Crockett Medical Center. Tjelmeland is listed as the hospital's chair while Chhikara serves as president. T
Five months after its initial closure, Crockett Medical Center became a "unicorn" of sorts, among rural hospitals in Texas and reopened, Huff writes. The re-opened hospital operates a 24/7 ED, a primary care clinic, and staffs a few beds to provide limited medical treatment, such as heart monitoring or intravenous antibiotics, according to Grier. While the hospital offers these services, it stopped delivering newborns—a common consideration for hospitals at risk of closing, Huff reports.
Tjelmeland and Chhikara did not respond to requests for comment. But in a presentation before the deal was finalized, the doctors said their goal was to get the hospital classified as a critical access hospital to secure higher Medicare reimbursement (Huff, Kaiser Health News, 1/7).
Access the top 7 resources for community hospital executives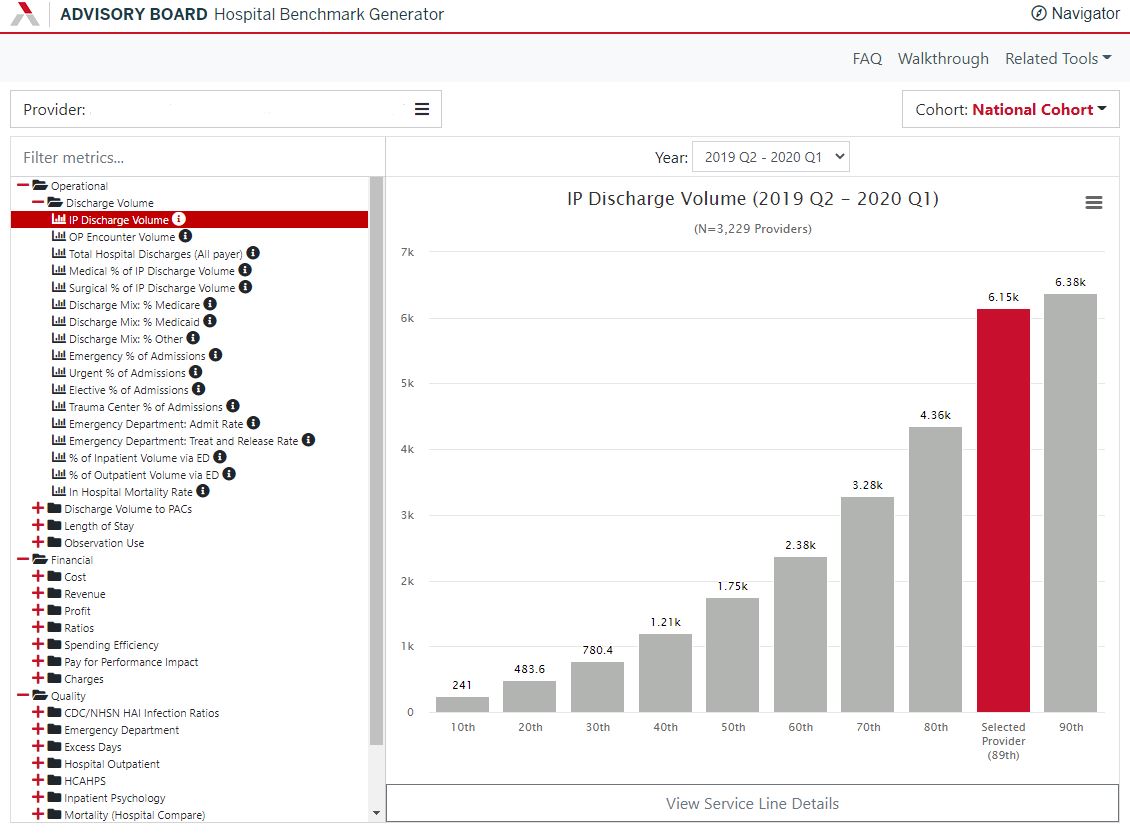 More and more, smaller health institutions are asking themselves a fundamental question: can we thrive as a stand-alone organization in the future? Recognizing the unique dynamic this is creating for executives, the Health Care Advisory Board is offering an expanded portfolio of resources to tackle this question.