The gap between hospitals' inpatient revenue and outpatient revenue narrowed in 2017, according to the American Hospital Association's (AHA) 2019 Hospital Statistics report, Tara Bannow reports for Modern Healthcare's "Transformation Hub."
Read Advisory Board's take: How hospital leaders should respond to the outpatient shift
Hospital revenue grows
AHA's report found that hospitals' net outpatient revenue in 2017 was $472 billion, while net inpatient revenue totaled almost $498 billion.
Overall, hospital profits hit $88 billion in 2017, representing a 12.5% increase over the previous year and a 27% increase since 2013. Total net revenue increased from $998 billion in 2016 to $1 trillion in 2017, while expenses also grew from $920 billion in 2016 to $966 billion in 2017.
Operating revenue increased by just 4.6% in 2017, which was lower than increases seen in 2015 and 2016. Nonoperating revenue increased by 92%, down slightly from a 103% in 2016, according to the report.
The report also found a noticeable difference between adjusted expenses per inpatient stay at nonprofit hospitals and investor-owned hospitals, Bannow reports. Nonprofit hospitals spent $13,504 for each inpatient stay, while investor-owned hospitals spent $10,273 for each stay. State and local government hospitals, meanwhile, spent $14,015 for each inpatient stay.
Hospital admissions growth rate slows and number of hospitals declines
In addition, hospital admissions increased by less than 1%. According to AHA, the slowdown in hospital admissions growth did not translate to a noticeable increase in outpatient care, as outpatient surgeries and ED visits remained largely flat year-to-year, while overall outpatient visits increased by just 1.2% year-over-year.
The number of hospitals in the United States totaled 6,210, according to the report, which is slightly fewer than 2016, but up by 9% from a decade ago, Bannow reports. However, the number of rural community hospitals in the United States declined by almost 8% from 2013 to 2017, while the number of urban hospitals increased by almost 2% during that time.
Reaction
Aaron Wesolowski, VP of policy research and analytics at AHA, said the report "certainly reflects continued efforts from hospitals to make sure that people get the right care at the right time in the right setting. We've seen inpatient utilization drops in recent years and outpatient has increased."
Chuck Alsdurf, director of health care finance policy and operational initiatives at the Healthcare Financial Management Association, said he wasn't surprised to see growth in outpatient revenue. Alsdurf said the growth is partly driven by CMS' two-midnight rule, which instructs Medicare contractors to consider a hospital admission as inpatient if it spans two midnights. "Typically when things move from inpatient to outpatient, especially on a procedural basis, the charges go down, as well as the payment," he said.
Alsdurf also predicted that outpatient revenue will ultimately eclipse inpatient revenue, but said that likely won't happen for several years.
Alsdurf also said the difference between inpatient expenses for nonprofit and investor-owned hospitals was unsurprising because investor-owned hospitals have an entirely different operating model than nonprofits. "I still think the biggest reason is because they're run to make money for the investors," he said. "So there is a different goal" (Bannow, "Transformation Hub," Modern Healthcare, 1/3).
Advisory Board's take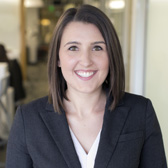 Emily Connelly, Senior Consultant, Health Care Advisory Board
While inpatient care remains the core business for most hospitals and health systems, outpatient care has begun to command an increasing share of strategic attention. With inpatient volumes stagnating and lucrative procedures outmigrating from the hospital into the community, organizations will need to compete effectively in the growing outpatient arena. Leaders should be cautious, however, in how they proceed given the unprecedented levels of competition.
"Leaders should... focus more holistically on offering a unified value proposition"
In crafting an outpatient strategy, leaders should expand their perspective beyond simply attempting to win outpatient versus inpatient volumes, and rather focus more holistically on offering a unified value proposition. That is, regardless of site of care, consumers should want to choose their system over other options every time—ultimately becoming loyal patients. Achieving this value proposition is no easy feat, and hospital and health system leaders will have to evaluate a wide range of factors to do so, including carefully accessing:
Community need and geographic location: What are the community's clinical needs and which locations will provide the most appropriate and convenient access?


Site of care: What types of sites do we need to provide and expand services (e.g., hospital outpatient department, ambulatory surgery center, specialty clinic, primary care clinic, or urgent care clinic) to offer the right set of access options?


Service line and sub-service line prioritization: Which opportunities are the most realistic and achievable in our market?


Patient preferences: Do we understand and can we meet our patients' preferences, particularly those that vary by demographic?


Competition: In which services will we face the most competition? In which areas do we have a strategic advantage over other providers?
This year's Health Care Advisory Board National Meeting Series is dedicated to helping you answer these questions and many others related to your growth ambitions. There are 16 meetings remaining, but registration fills up quickly. Click here to secure your spot today.
In the meantime, to learn more about the outpatient shift, which services are at the greatest risk of shifting, and what market factors signal risk of outpatient shift, download our ready-to-present slides on the Outpatient Shift Market Update.
Learn more about the outpatient shift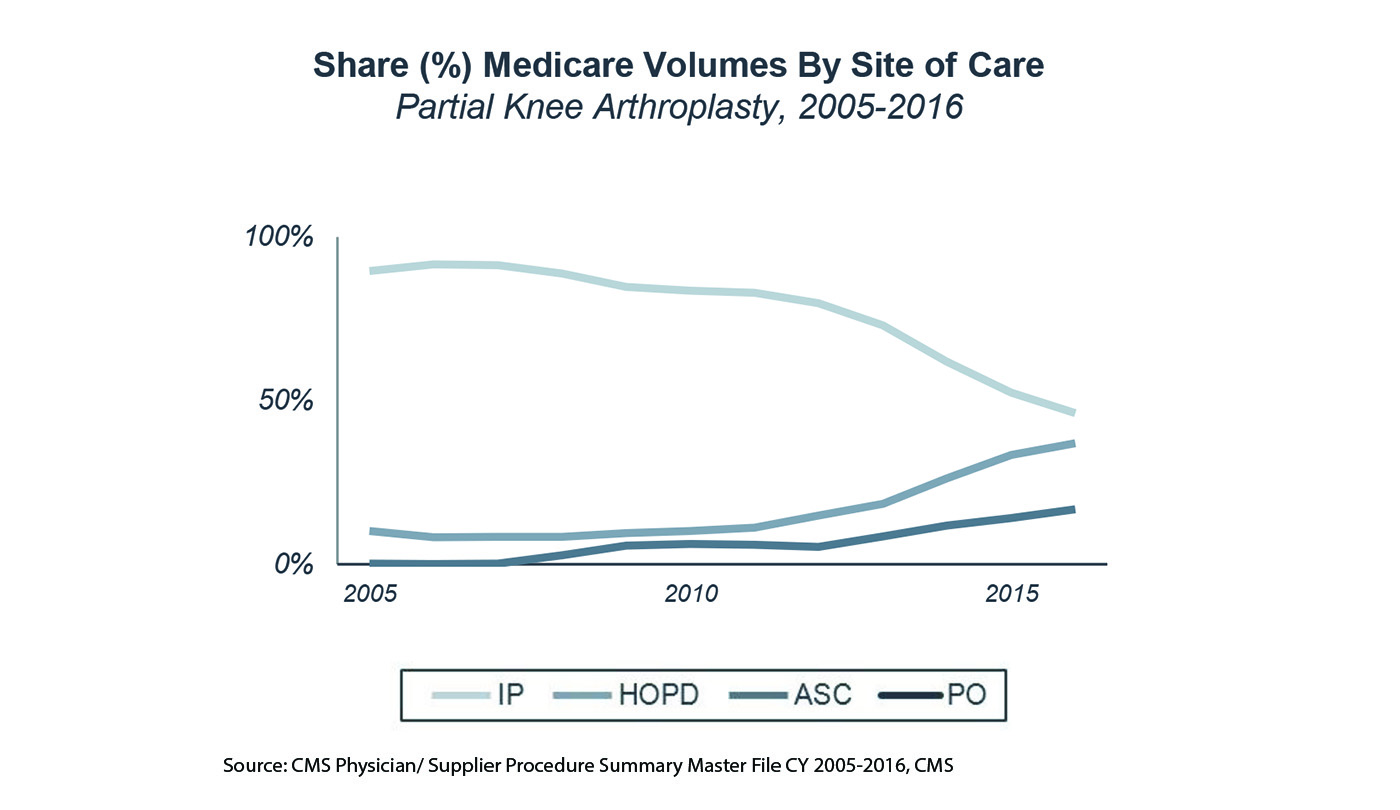 The increasing shift of services, not only from inpatient to outpatient settings, but from outpatient to ambulatory settings as well, has set the stage for a complex strategic planning process. Learn about the major trends in outpatient shift, including which services are at the greatest risk and what market factors indicate potential outpatient shift.