Drugmakers are facing a series of lawsuits alleging that their "nurse educator" programs are inappropriately "blur[ring] the line between caregiver and marketer," Ed Silverman reports for STAT News. 
Just updated: Your cheat sheets for understanding health care's legal landscape
How drugmakers employ nurse educators
Many drugmakers offer nurse educator programs that teach patients how to use complicated medications, with the guidance typically provided either over the phone or during an in-home visit.
For example, AbbVie offers so-called "nurse ambassadors" to answer patients' questions about Humira, which is used to treat Crohn's disease. The nurses also can help patients resolve problems with a drug: For instance, one nurse arranged for a patient who had improperly injected the drug to receive a new dose at no charge.
Similarly, Eli Lilly, Amgen, AstraZeneca, Bayer, and Gilead Sciences all employ nurse educators, who offer services such as helping patients resolve drug-related problems and assisting patients with insurance paperwork.
Why nurse educator programs are facing legal scrutiny
While drugmakers argue that their nurse educator programs benefit patients by providing on-call access to nursing expertise, lawsuits allege that the nurses are serving not only as caregivers but also, inappropriately, as drug marketers—a practice critics have labeled "white coat marketing."
Adriane Fugh-Berman, a professor at Georgetown University Medical Center, said, "This is marketing laundered through your doctor." She added, "You're providing services to a patient so that patient will be motivated to stay on a drug which may not be the best drug for them and may not be the most cost-effective drug."
Further, lawsuits allege that because nurses provide no-cost insurance processing assistance to physicians, the programs essentially serve as a "kickback" to doctors. As one lawsuit filed by Lazaro Suarez, a former AbbVie nurse ambassador, alleged, "Tellingly, the sales representatives tell doctors to 'think of [the Ambassador] as an extension of your office.' This plants the seed for doctors to muddy the role of the Ambassador in descriptions to patients."
California Insurance Commissioner Dave Jones (D), whose office has filed its own lawsuit on the subject, said, "[AbbVie] used nurse ambassadors to interfere with the communication between patient and doctor, in order to keep patients on its drug. And private insurers paid out $1.2 billion in claims."
David Schumacher, a former deputy chief of the health care fraud unit in the U.S. attorney's office in Boston who is now a partner at the Hooper, Lundy & Bookman law firm, said arrangements in which nurses are employed by drugmakers are "going to be very closely scrutinized."
"[T]he nature of the content of the interaction matters a lot," Schumacher explained. "Is it purely a clinical discussion or more for marketing reasons? There are other factors they look at, such as who does the person report to—a medical officer or a sales manager? If it's a sales manager, it may be considered evidence that the person is there to drive sales."
How drugmakers are defending the role of nurse educators
Drugmakers have defended their practices in court, often arguing that the nurses are beneficial to both patients and doctors.
AbbVie has said its nurse ambassador program adhere to state and federal laws and does not influence the doctor-patient relationship. Spokespersons for Bayer and Eli Lilly said the suits against them have no merit and denied the allegations.
Representatives for the other drugmakers were not available for comment, Silverman reports.
Rae Merlo, a former nurse ambassador for AbbVie, told STAT News that she and her colleagues were "very much aware of what the guardrails were" and never promoted the medication "in any way."
Merlo said, "It was reiterated over and over that we were never to give medical advice and refer patients back to health care providers if there were any problems or complaints with the drug" (Silverman, STAT News, 10/2). 
Your cheat sheets for understanding health care's legal landscape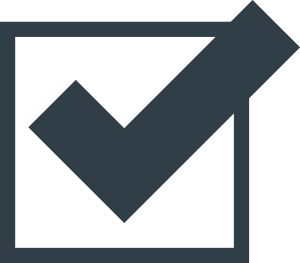 To help you keep up with the ever-changing regulatory environment, we recently updated our cheat sheets on some of the most important—and complicated—legal landmarks to include a brand new one-pager on the new tax law.
Check out the cheat sheets now for everything you need to know about MACRA, the Affordable Care Act, antitrust laws, fraud and abuse prevention measures, HIPAA, and the two-midnight rule.