Editor's note: This popular story from the Daily Briefing's archives was republished on Jun. 19, 2023.
In the United States, it's not uncommon for food to contain additives that are banned in the European Union (EU) for their links to cancer and other health problems, Roni Caryn Rabin reports for the New York Times' "Well." Rabin rounds up a list of the most common food additives that EU bans and the United States allows—despite calls to ban them.
Your cheat sheets for understanding health care's legal landscape
Why are these foods for sale in the US?
While regulations exist to limit potentially dangerous food additives from entering the U.S. market, a loophole allows some substances that were in use before regulations took effect to stay on the market, Rabin reports. In 1958 Congress amended the Food, Drug and Cosmetic Act to ban potentially carcinogenic food additives from gaining FDA approval. However, some additives that were used before the Delaney amendment's passage are considered to have prior approval. According to an FDA spokesperson, that means they "are not regulated as food additives."
Here some of the food additives that are prohibited or restricted in Europe but have a green light for consumption in the United States.
1. Potassium bromate and azodicarbonamide (ADA)
These additives are banned in Europe because they may cause cancer but are still often added to baked goods in the United States. FDA denied requests to ban potassium bromate, which is added to flour, even though it is considered a possible human carcinogen by the International Agency for Research on Cancer, because it was approved before the Delaney amendment's passage. FDA said that ADA, a whitening agent that is also added to flour, is safe to consume in limited quantities, even though research shows that the additive caused cancer in lab animals.
2. BHA and BHT
BHA and BHT are preservatives and flavor enhancers that face "severe restrictions in Europe," Rabin writes. According to Rabin, there's "mixed" evidence on BHT, but BHA is "reasonably anticipated" to be human carcinogens by the U.S. government.
3. Brominated Vegetable Oil (BVO)
BVO adds the citrus flavor to popular sports drinks and soft drinks like Mountain Dew, but it also contains bromine, which can build up in the body and potentially affect your memory, skin, and nerves. While the oil is banned in Europe, an FDA spokesperson said it is considered to be safe for consumption in limited quantities in the United States.
4. Red dye no. 40 and yellow food dyes no. 5 and no. 6
The food dyes, which can be found in candy, cereal, and condiments such as ketchup and mustard are not banned in Europe, but the EU does require the coloring agents to come with a warning label when sold in stores that says the dyes could cause "an adverse effect on activity and attention in children," Caryn Rabin writes. FDA, on the other hand, does not require a warning label for the food dyes. It does, however, mention on its website that yellow dye no. 5 can cause hives and itching.
5. Farm animal drugs
The animal drug ractopamine, which is administered to animals on U.S. farms to fatten cattle, turkeys, and pigs before slaughter, is banned in Europe along with bovine growth hormone, which the U.S. dairy industry uses to increase milk production in animals. FDA says both of the animal drugs are safe to use. The EU, meanwhile, says ractopamine's "risks to human health cannot be ruled out" (Rabin, "Well," New York Times, 12/28/18).
Your cheat sheets for understanding health care's legal landscape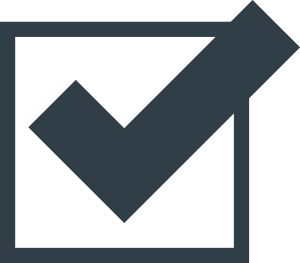 To help you keep up with the ever-changing regulatory environment, we recently updated our cheat sheets on some of the most important—and complicated—legal landmarks to include a brand new one-pager on the new tax law.
Check out the cheat sheets now for everything you need to know about MACRA, the Affordable Care Act, antitrust laws, fraud and abuse prevention measures, HIPAA, and the two-midnight rule.