Editor's note: This popular story from the Daily Briefing's archives was republished on Feb. 27, 2019.
Read Advisory Board's take: How this mirrors the debate over what to call APPs
The public's perception of who qualifies as a "doctor" can be heavily influenced by the media, but few news outlets apply the title to experts who hold doctoral degrees, such as Ph. D's in science—and one epidemiologist in blog for the Scientific American argues this oversight diminishes the authority of experts with advanced degrees.
Why news outlets do not refer to PhD holders as doctors
Several publications—such as NPR and Scientific American—follow the Associated Press (AP) Stylebook, which outlines English grammar, usage, and style and lays out standards for referring to experts who hold a doctor of philosophy (Ph.D.).
Elizabeth Jensen, NPR's ombudsman and public editor, in an opinion piece explained how NPR and many other publications apply the AP Stylebook's standards when referring to doctors and Ph.D. holders. Jensen wrote, "Longstanding NPR policy," based on the standards in the AP Stylebook, "is to reserve the title of 'Dr.' for an individual who holds a doctor of dental surgery, medicine, optometry, osteopathic medicine, podiatric medicine, or veterinary medicine."
Jensen noted the AP further clarifies, "If appropriate in the context, Dr. also may be used on first reference before the names of individuals who hold other types of doctoral degrees. However, because the public frequently identifies Dr. only with physicians, care should be taken to ensure that the individual's specialty is stated in first or second reference. The only exception would be a story in which the context left no doubt that the person was a dentist, psychologist, chemist, [or] historian."
One epidemiologist's argument against AP Stylebook guidelines on doctors
However Beth Lina, an infectious disease scientist with a Ph.D. in epidemiology, in the Scientific American argues the AP Stylebook's standards for referring to doctors and Ph.D. holders are not appropriate.
Lina writes, "I was extremely disheartened and disappointed to learn that news organizations follow such a simplistic, flawed, and misguided recommendation, particularly as national sentiment suggests that experts are increasingly unnecessary." Lina argues, "By refusing to use the titles scientists have earned, news outlets contribute to the delegitimization of expertise."
According to Lina, NPR's use of the AP standard is at odds with the publication's mission "to create a more informed public, one challenged and invigorated by a deeper understanding and appreciation of events, ideas, and culture within the United States and across the globe," because the rule fails to inform the public.
In fact, Lina writes the AP rule "stand[s] to create potential harm to the scientific method and to the individuals who dedicate their lives to acquiring expertise and advancing science and policy." Lina notes "Dr." is not an "honorifi[c] or simple job descriptio[n]." She writes the title "is earned only upon demonstration of a deep independent understanding of a specific narrow topic."
Lina notes, "The academic credential is particularly important in the case of women in science, as many face extra obstacles to success that most men don't have to contend with."
"But this isn't just a feminist issue," Lina writes, adding, "It's an issue of recognizing achievement and knowledge." She concludes, "If news organizations strive to be leaders in creating a more informed public, it is incumbent upon them to lead by example. Though our titles are not why we continue to pursue scientific discovery, it is only appropriate to recognize us for the experts we are. We have doctorates of philosophy. Please call us 'Doctor'"(Linas, "Observations," Scientific American, 10/22; Jensen, NPR, 9/28).
Editor's note: In case you're curious, the Daily Briefing's practice is not to use the title of 'Dr.' as an honorific, but rather to cite an individual's degrees or training as appropriate to the story.
Advisory Board's take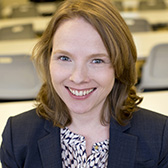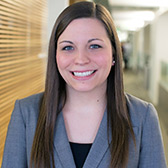 Julie Riley, Practice Manager, Physician Practice Roundtable and Sarah Hostetter, Consultant, Physician Practice Roundtable
As this debate shows us, titles can have tremendous power—particularly in the health care field where expertise and trust are so important. When I think about titles in health care, I think about another important question that I often get from members: What should nurse practitioners (NPs) and physician assistants (PAs) be called in medical practices?
"Many of the alternative terms can belittle their important contribution to the care team"
We know that this group can be essential to expand access, improve quality, and offset physician workloads, and NPs and PAs are increasingly taking on more autonomous roles in practices.  So while they're often taking on this provider role, they are not doctors by training—and we shouldn't call them doctors. However, many of the alternative terms that are often used can belittle their important contribution to the care team.
For instance, terms like 'mid-level provider' and 'physician extender' seem tied to an outdated understanding of the role these practitioners actually play in care delivery. More specifically:
'Mid-level provider' suggests that they have either a lower hierarchical standing (relative to 'high-level' physicians) or offer lower quality care. But our research has shown that across the country, these practitioners are assuming greater autonomy and taking on their own panels, while evidence demonstrates that APPs offer care of comparable quality to that of physicians; and
The term 'physician extender' is even less applicable, since it fails to capture the provider-level work that APPs frequently perform. Indeed, where medical groups use APPs to just "extend" the physician, they likely are underutilizing their APPs, and could task RNs, LPNs, or others with those assistant duties.
"While this nomenclature may seem inconsequential, we know that names have power"
While this nomenclature may seem inconsequential, we know that names have power—both over the existing culture and the culture that your practice wants to build. There's a clear rationale for choosing a more empowering term. Our research suggests that medical groups that use their APPs most extensively and effectively also bestow titles commensurate to their role and value. Indeed, groups that are working toward deploying APPs consistently at top-of-license consider a change in terminology as part of their broader effort.
In our research, we use the term 'advanced practice provider' (APP), though some organizations prefer 'advanced practice clinicians' or other variants on the theme. This helps convey the value of APPs and highlights their role within the organization—to themselves, their care teams, and patients.
Want to learn more about how to make the most of your advanced practice providers? If you're a Physician Practice Roundtable or Medical Group Strategy Council member, view our toolkit to access resources to help you develop a high-value, scalable, APP model.
Not a part of those memberships? View our slide deck and on-demand presentation on How to Get the Most Value from Your Advanced Practice Providers.