A CDC study published Thursday suggests U.S. hospitals have made some progress since 2011 in lowering hospital-acquired infection rates.
Map: See how CMS has penalized hospitals across the nation for HAC performance
Study details
The study, which was published in the New England Journal of Medicine, follows up on a point-prevalence survey the agency conducted in 2011. That earlier study was conducted one year before CMS implemented the ACA's Hospital Readmissions Reduction Program (HRRP), which aimed to reduce the number of patients who are readmitted to the hospital within 30 days of discharge for any of several conditions.
For the latest survey, CDC researchers asked 200 hospitals in 10 states to take a random sample of their patients on a single day in 2015 to determine whether those patients had acquired an infection while they were at the hospital. The researchers prioritized hospitals that had participated in the original 2011 survey.
Hospital-acquired infection rate dips slightly
Of the 12,299 patients included in the survey, the researchers determined 394 acquired an infection during their hospital stay, a rate of 3.2%, in 2015. That figure represents a 16% reduction in hospital-acquired infection risk from 2011, when the infection rate was 4%, the CDC researchers wrote.
The researchers found the biggest reduction was in infections associated with catheters. "These results provide evidence of national success in preventing health care-associated infections, particularly surgical-site and urinary tract infections," (UTIs) the researchers wrote.
Shelley Magill, an author on the study, said the reduction in UTIs could be due to better use of urinary catheters and a greater emphasis on diagnostic stewardship.
Some infections are proving harder to avoid
However, the researchers noted the overall number of patients acquiring infections in the hospital remains high. According to NBC News, the 4% figure in 2011 is equivalent to about 648,000 patients contracting infections across the country.
In the latest study, the researchers found gastrointestinal infections, pneumonia, and surgical-site infections were the most common health care-associated infections. In fact, while the overall rate of infections declined, the researchers said rates of pneumonia and Clostridium difficile (C. diff) infections remained about the same as before.
According to Magill, hospitals continue to struggle fighting pneumonia, as it can be caused by a number of different bacteria and viruses.
Ghinwa Dumyati, an infectious disease specialist at the University of Rochester Medical Center who was involved in the surveys, said, "We don't know how to prevent pneumonia in the hospital. We are all struggling to see how we can study it well in the hospital."
Dumyati said there are certain techniques that may have helped lower catheter-related UTI rates in New York. "Just by doing simple things such as paying attention when you insert the line and paying attention when you are manipulating the line can lead to dramatic reductions," she said. "It takes time to see change, but the change is happening" (Fox, NBC News, 10/31; Boyles, MedPage Today, 10/31; AHA News, 10/31).
Want to see how your hospital stacks up? Use the Hospital Benchmark Generator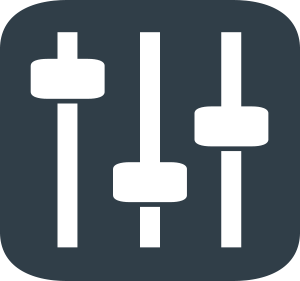 With our Hospital Benchmark Generator, you get instant access to Medicare benchmarks for financial, operational, and quality data without the hassle. Simply choose your desired cohort and view the benchmarks (in deciles) with your organization's data displayed in red.