Read Advisory Board's take: 3 ways providers can help alleviate the financial toxicity of cancer.
Cancer is costly both emotionally and financially, and for many patients a cancer diagnosis can lead to the complete depletion of their entire life's assets within just two years, according to a recent study in the American Journal of Medicine, Derek Beres, a columnist and cancer survivor, writes for Big Think.
Study details
According to the researchers, the direct medical costs from cancer exceed $80 billion in the United States. They cited previous research finding that up to 85% of cancer patients leave the workforce during their initial treatment, and more than 50% of cancer patients at some point experience bankruptcy, house repossession, loss of independence, and breakdowns in their relationships.
In this latest study, the researchers sought to get a clearer view of the "financial toxicity" of cancer by determining how the disease affects newly diagnosed patients' net worth and debt at two and four years post-diagnosis.
The researchers reviewed data spanning 1998-2014 from the longitudinal Health and Retirement Study on U.S. adults ages 50 and older. They controlled for cancer-specific attributes, clinical variables, demographic factors, and mortality.
The 'financial toxicity' of cancer
The researchers identified about 9.5 million new cancer diagnoses from 2000-2012. Of those newly diagnosed patients, about 7.3 million had follow-up data after two years, and about 6.5 million had follow up data after four years.
The researchers determined that about 42.4% of patients had spent all of their money during the first two years of treatment. After four years, the researchers found 38.2% of patients had depleted their life's assets.  The researchers estimated patients' average net worth fell by $92,098 after two years and by $51,882 after four years.
The researchers identified several factors that served as predictors of complete asset depletion, including:
Clinical characteristics, such as diabetes,  hypertension, lung disease, and poorer self-reported health;
Poorer cancer status, such as worsening cancer; and
Socioeconomic factors, such as female sex, Medicaid beneficiary status, and retirement status. 
Even for those with health insurance, the researchers wrote, "Deductibles and copayments for treatment, supportive care, and nonmedical or indirect costs (e.g., travel, caregiver time, and lost productivity) may be financially devastating even with health care coverage."
They concluded, "As large financial burdens have been found to adversely affect access to care and outcomes, the active development of approaches to mitigate these effects among already vulnerable groups remains of key importance" (Beres, Big Think, 10/17; Gilligan et al., American Journal of Medicine, October 2018).
Advisory Board's take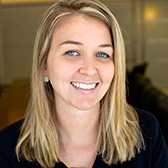 Deirdre Saulet, Practice Manager, Oncology Roundtable
This new study adds to the growing amount of evidence showing the remarkable financial toxicity of cancer. In particular, it bolsters the findings from a study last year which found that cancer patients spend an average of 11% of their total household income on expenses related to their treatment (with some patients spending up to a third of their income).
Financial toxicity is not only devastating for the family of the patient, but also for the patient's health and outcomes. A recent study found that financial insolvency is a clear risk factor for mortality—cancer patients who declared bankruptcy had a 79% greater risk of death than those who had not. Other research has found that patients experiencing financial distress also report poorer physical health, mental health, and satisfaction with their relationships.
"Cancer patients who declared bankruptcy had a 79% greater risk of death"
Policymakers have struggled to successfully identify solutions to surmount this challenge. One advance has been the "oral parity laws"—requiring insurers to provide equal coverage for both IV chemotherapy and oral cancer drugs—which have been passed in 42 states and Washington D.C. Other proposals, including the Trump administration's recent push to lower Medicare Part B drug prices, have the potential to lower costs for patients. Still, the impact of these national policies is largely unknown. 
In light of this uncertainty, cancer programs should focus on immediate solutions to help patients understand the cost of their care. Our research has found that providers can help to reduce financial toxicity by:
Connecting patients to financial navigators. Financial navigators, who can help patients understand the cost of care and identify resources to help them offset these costs, are becoming a critical member of the cancer care team. There are many models for how cancer programs can incorporate these team members, but we've found that some of the most successful programs either embed a one-on-one meeting with a financial navigator into all new patient appointments or hardwire multiple financial checkpoints into the patient's care pathway, especially at times when patients are likely to have financial questions or challenges (such as when they receive their first bill or undergo a treatment change).
Urging financial navigators to clearly explain and delineate costs. A startling amount of Americans lack basic insurance knowledge—and this can have devastating consequences for cancer patients who don't understand their treatment coverage. Therefore, as part of financial navigation, many progressive programs review each patient's insurance benefits prior to meeting with them and then use a template to guide them through which costs will be covered and an estimate of what they will owe. For instance, 21st Century Oncology has all financial navigators fill out a form for patients that lists definitions for basic insurance terms (like deductible, coinsurance, copay) and expressly indicates the patient's plan details and estimated financial responsibility.
Destigmatizing conversations about costs with patients. A recent study found that 52% patients were interested in discussing the financial aspects of different treatment regimens with their oncologist, but only 19% had such conversations. If comfortable, doctors can bridge this gap by talking with patients about costs. At the least, they should all aim to destigmatize conversations about finances by connecting patients with financial navigators.