Read Advisory Board's take on this story.
CMS last week released a proposed rule that would expand Medicare's use of site-neutral payments, which aims to ensure hospitals and physicians receive identical payments for the same procedures, regardless of the setting in which the procedure is performed, Dylan Scott reports for Vox.
Background
Under the current payment system, CMS generally pays more for clinic visits conducted in the hospital outpatient setting than those conducted in the physician office setting. However, some industry experts have said that payment model incentives hospitals to purchase physician's offices and rebrand them as outpatient departments to collect the higher Medicare payments.
August 7 webconference: What you need to know about the 2019 HOPPS proposal
Congress sought to address the market consolidation in 2015 by endorsing site-neutral payments. Since then, the effort has been taken up and expanded by both former President Barack Obama's administration and the Trump administration.
A final rule that took effect in 2017 implemented the so-called site-neutral payment provisions of Section 603 of the Bipartisan Budget Act of 2015, which shifted payments for services provided off of hospital campuses from Medicare's Hospital Outpatient System (OPPS) to other Medicare Part B payment systems. Specifically, off-campus provider-based departments that began billing Medicare on or after Nov. 2, 2015, are now paid under the physician fee schedule at rates that are about 50% of the outpatient rates.
However, the final rule and the 21st Century Cures Act established certain exceptions to the provisions, and exempted hospitals with existing outpatient departments from the payment change.
The Trump administration in a recently proposed rule called for expanding site-neutral payments. Specifically, CMS proposed cutting reimbursements for routine clinic visits (code G0463) at off-campus hospital outpatient departments. The agency said this code is the most common off-campus service billed under OPPS.
Under the proposed rule, CMS would reduce payments for code G0463 at all off-campus provider-based departments to 40% of the OPPS rate, which would be about $46. The rule also proposes to apply site-neutral payments to "grandfathered" providers for particular services.
What the proposed change could mean for Medicare providers, beneficiaries
According to Vox, the proposed change, if finalized, would mean Medicare would pay providers at outpatient departments the same as providers at regular doctor's offices for identical procedures, whereas they currently could be paid different rates for the same procedure. CMS estimated the proposed change, if finalized, would save Medicare about $610 million in 2019 and would save each beneficiary about $14 in copayments per visit.
Billy Wynne, founder and CEO of the Wynne Health Group, in the Health Affairs Blog wrote that those savings largely would stem from a "net overall reduction in hospital payments that would be effectuated under the rule."
Farzad Mostashari, CEO and founder of Aledade and the former National Coordinator for Health IT under the Obama administration, said the proposed rule would result in hospitals seeing a projected $900 million in cuts to Medicare payments for outpatient services, which would represent about 1% of the $75 billion hospitals currently receive in such payments.
Still, hospitals are opposing the proposed change, and potentially could file lawsuits seeking to block it if the proposed rule is finalized, Vox reports.
Tom Nickels, executive vice president of government relation and public policy at the American Hospitals Association, in a statement said the proposed rule "showed a lack of understanding about the reality in which hospitals and health systems operate daily to serve the needs of their communities." He said the proposed change "would penalize hospital outpatient departments that expand the types of critical services they offer to their communities–preventing them from caring for the changing needs of their patients" (Scott, Vox, 7/27; AHA statement, 7/25).
Advisory Board's take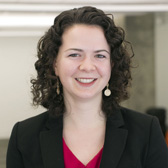 Eric Fontana, Managing Director, Data and Analytics Group, and Kenna Hawes, Senior Data Analyst, Data and Analytics Group
This article explains a key takeaway that we mentioned in our summary of the 2019 HOPPS proposed rule, to reiterate:
Medicare payments in the hospital outpatient setting have surged in recent years, effectively doubling between 2006 and 2016. To counteract this trend, CMS is pushing site neutrality—and seeking to reduce HOPD reimbursement for services that can be performed in lower-cost settings.
The first step that CMS took in CY 2017—establishing a reduced payment rate for a small group of newer "non-excepted" off-campus HOPDs—has affected only a small number of facilities to date. However, the impact would be felt more broadly in CY 2019 if this year's proposals are finalized. CMS is seeking to apply these lower payment rates at previously excepted off-campus HOPDs through two key proposals:
A 60% payment cut for routine clinic visits at excepted off-campus HOPDs.

This is not a surprising development, given a lengthy discussion on the topic in last year's Proposed Rule. As the article above mentions, CMS conducted an analysis in 2017 which found that the G0463 procedure code accounted for more than half of all codes billed at off-campus HOPDs. It further determined these routine clinic visits could be suitably performed in a physician office setting, where the average reimbursed rate is 75% lower than the HOPPS rate.

Accordingly, CMS is now proposing to reduce reimbursement of this code at all off-campus HOPDs, including those previously excepted from the site-neutral rate.

To put the impact of these changes in context, Medicare savings from readmissions penalties in FY 2019 are expected to be around $566 million, so this proposal to reduce G0463 payment would have an even bigger financial impact if finalized as proposed.

Bear in mind that these payment cuts are unlikely to be the end of the story. CMS is clearly interested in further payment equalization between HOPDs and physician offices, increasing the likelihood of further reductions for off-campus HOPDs in the future.

A 60% payment cut for expanded services at excepted off-campus HOPDs.

CMS also proposes to eliminate facility-level "excepted status" and instead apply excepted status only to certain groups of services at facilities previously immune from HOPD payment reductions.

As proposed, CMS would pay the site-neutral rate to an otherwise excepted off-campus HOPD for any groups of services not previously offered between November 1, 2014, and November 1, 2015.

To illustrate how this policy would play out, let's say an off-campus HOPD that currently is excepted from site-neutral rates did not offer any services that CMS would classify as belonging to the "urology" clinical family within that 2014 to 2015 timeframe. As of January 1, 2019, this HOPD would receive the site-neutral payment rate—40% of the full HOPPS rate—for all procedures that fall into the "urology" clinical family.

Bear in mind that this proposal has been floated twice previously and not finalized, so it remains to be seen whether the change goes ahead. Numerous stakeholders have argued previously that the policy would be difficult to enforce, would limit uptake of innovative procedures and technologies, and would create unnecessary complications for providers' finance and planning teams and undue documentation burdens. CMS offers little assurance in the Proposed Rule that it has found solutions to these perceived problems.
To learn more about site-neutral payments and what you need to know about the entire proposed rule, make sure you register for our August 7th webconference.
Join Tuesday's webconference: What you need to know about the 2019 HOPPS proposal
CMS has shaken up hospital outpatient payment in the past several years, reducing reimbursement for some 340B providers and introducing comprehensive rate reductions for others.
Join us on Tuesday, August 7 at 3 pm ET to explore CMS's proposals to change hospital outpatient payments in CY 2019.