A cottage industry has sprung up to "coax" women into undergoing potentially unnecessary surgery to remove vaginal mesh implants, helping law firms build better lawsuits—and get larger settlements—against device manufacturers, according to a New York Times investigation.  
Just updated: Your cheat sheets for understanding health care's legal landscape
Background
Millions of women across the world have received mesh implants for transvaginal repair of pelvic organ prolapse since the 1990s. FDA in 2002 approved the mesh implants as moderate-risk devices, but in 2016 the agency moved the mesh implants into the high-risk category to recognize risks associated with the implants.
Studies have found up to 15% of women with mesh implants encounter problems. For instance, according to the Times, several woman have said the mesh implants led to bleeding and discomfort during sex. However, removal of the device is not recommended in every case.
The complaints have spurred several lawsuits against mesh manufacturers, including Boston Scientific and Johnson & Johnson. For example, Kentucky's attorney general in August 2016 announced the state had filed a lawsuit against Johnson & Johnson and its medical device unit, Ethicon, alleging that the companies deceptively marketed Ethicon's vaginal mesh implants. Overall, according to the Times, more than 100,000 plaintiffs have sued mesh implant manufacturers in federal court. The Times reports that mesh manufacturers have earmarked more than $3 billion to cover potential settlements in such cases.
An 'assembly line' operation
The Times investigation finds hundreds—and possibly even thousands—of women have had mesh implants removed as part of an "assembly-line" operation aimed at generating higher settlement payments in lawsuits against the device manufacturers. For the investigation, the Times interviewed "dozens of" patients, lawyers, finance executives, and marketers, and reviewed court records and confidential documents.
According to the Times, law firms, which receive a share of a client's settlement payout, discovered that plaintiffs who had their mesh implants removed tended to receive larger settlements than those who did not have their mesh implants removed. As a result, lawyers in some cases have teamed up with marketers to identify plaintiffs to undergo removal surgery, the Times reports.
As part of the recruitment process, these marketers allegedly tell women that they have a defective mesh implant and they need to have it removed immediately. The marketers then work with finance companies—including banks, private equity firms, and hedge funds—to provide the plaintiffs with high-interest loans to pay for a surgery, and the procedure often is performed by a particular physician arranged by the marketers.
For instance, the finance firm Law Cash offered a hospice worker a loan for her to undergo surgery to have the mesh removed. The woman agreed to pay back the loan with a double-digit interest rate if she prevailed in the lawsuit against the mesh manufacturers, according to the Times. Law Cash, like other firms, only receives surgical advances back from clients if the individual obtains a settlement, the Times reports. But successful plaintiffs, after paying back those advances under high interest rates and any lawyer fees, typically receive little compensation.
Details on how women are connected to physicians who perform the removal procedure remain "murky," the Times reports, but a deposition in 2017 outlined how a company called Surgical Assistance helped marketers line up physicians in Georgia and Florida to perform the surgeries. Court filings show women who decided to receive the surgery were booked on flights to Florida and Georgia, stayed in motels, and were directed to walk-in clinics for care. Typically, the women who underwent the surgeries met their surgeons only moments before the procedure, according to the Times. Few of the women obtained a second opinion before having the surgery, and most were uninsured or had only limited coverage, the Times reports. 
The physicians who performed the procedures could bring in $14,000 a day by operating on four to five women a day, the investigation found. According to lawsuits, the procedure to remove the mesh implants costs about $21,000. Physicians receive about $3,500 per surgery, with the remainder of the costs going to medical centers.
The risks
According to the Times, the arrangement results in "immense" financial profits—but also can carry physical and mental health risks for women, including incontinence, bladder problems, swollen legs, and depression. Sometimes, the Times reports, the "damage [is] irreversible."
Victor Nitti, a surgeon who specializes in complex pelvic issues at NYU Langone Health in New York, said some problems related to mesh implants should be addressed with surgery—but "scaring a patient who has limited to no symptoms into removal is just dangerous and irresponsible." Nitti said his concerns over such tactics grew after some patients told him they had been contacted by marketers to undergo the surgery, the Times reports.
At least one patient who experienced side effects after the procedure to remove the mesh has sued those involved in facilitating the surgery, the Times reports.
Companies push back against claims
Rhett McSweeney—cofounder of the law firm McSweeney Langevin, a firm representing women against mesh manufacturers—said the law firm never forced women to undergo an unnecessary surgical procedure and "never directed a client to a particular doctor."
Dan Christensen—a lawyer who led MedStar Funding, which financed women's surgery to have mesh implants removed—said it was "ludicrous" to say women had undergone unneeded surgery. He said, "You have to have a doctor willing to put his license on the line," adding, "Why jeopardize your license?"
Separately, Lew Fidler, general counsel for Law Cash, said the firm aims to make sure every surgery is necessary. "I feel for anyone who didn't get the outcome they were looking for, but we are not doctors," Fidler said, adding, "We don't substitute our judgment for a licensed physician" (Goldstein/Silver-Greenberg, New York Times, 4/14; Baker, "Vitals," Axios, 4/16; FDA release, 1/4/16).
Just updated: Your cheat sheets for understanding health care's legal landscape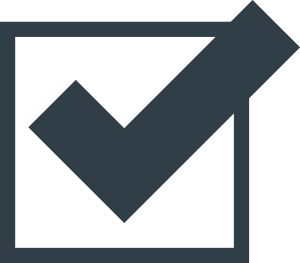 To help you keep up with the ever-changing regulatory environment, we recently updated our cheat sheets on some of the most important—and complicated—legal landmarks to include a brand new one-pager on the new tax law.
Check out the cheat sheets now for everything you need to know about MACRA, the new tax law, antitrust laws, fraud and abuse prevention measures, HIPAA, and the two-midnight rule.