FDA on Friday released guidance that seeks to ban sales of concentrated, bulk caffeine products in the United States, following at least two deaths linked with such products.
Just updated: Your cheat sheets for understanding health care's legal landscape
The agency said the guidance "clarif[ies] that dietary supplements containing pure or highly concentrated caffeine in powder or liquid forms are considered unlawful when sold in bulk quantities directly to consumers." The guidance took effect immediately, and FDA said it "is prepared to take steps right away to begin removing illegal products from the market."
However, FDA noted that its guidance documents "do not establish legally enforceable responsibilities."
FDA says concentrated caffeine poses 'significant public health threat'
According to CQ Health, pure caffeine, which typically is sold in a concentrated liquid or powered form, is often sold online in bulk and is fairly easy to purchase. But FDA said it can be difficult to measure out a safe serving of such products, as one teaspoon of powdered pure caffeine is similar in potency to up to 28 cups of coffee, "a potentially toxic dose of caffeine," FDA warned.
FDA said pure caffeine products "have been linked to at least two deaths in otherwise healthy individuals." The agency added, "These products present a significant public health threat because of the high risk that they will be erroneously used at excessive, potentially dangerous doses."
FDA Commissioner Scott Gottlieb said the agency decided to take action after its previous efforts to limit sales of concentrated caffeine did little to stem "a continued trend of products containing highly concentrated or pure caffeine being marketed directly to consumers as dietary supplements and sold in bulk quantities." He said, "We're making clear for industry that these highly concentrated forms of caffeine that are being sold in bulk packages are generally illegal under current law. We'll act to remove these dangerous bulk products from the market."
According to NBC News, FDA's guidance does not apply to energy drinks, energy products, or supplements that contain caffeine. FDA said the guidance also "does not affect other types of products that might also contain caffeine, such as prescription or over-the-counter drugs or conventional foods, like traditionally caffeinated beverages."
FDA said "pure and highly concentrated caffeine products are much more potent" than most products that commonly contain caffeine—such as coffee, soda, and tea—"and can cause serious health effects, including rapid or dangerously erratic heartbeat, seizures, and death."
Reaction
Steve Mister, president and CEO of the Council for Responsible Nutrition (CRN), said, "Extremely concentrated or pure caffeine has no place in the consumer marketplace, and CRN fully supports FDA's commitment to taking immediate steps to remove products from the marketplace that present public health concerns." He added that FDA's new guidance "puts all dietary supplement stakeholders, including online retailers, on notice that highly concentrated caffeine sold in bulk to consumers is dangerous and illegal."
Laura MacCleery, policy director of regulatory affairs at the Center for Science in the Public Interest, said it could take months to years to implement the guidance, but also said it "put[s] the industry and anyone who sells this stuff online on notice."
Sen. Sherrod Brown (D-Ohio) said, "FDA's decision to ban the direct sale of pure, lethal powdered caffeine will finally bring about the consumer protections we have been demanding for years" (Fox, NBC News, 4/13; FDA release, 4/13; O'Donnell, USA Today, 4/13; CQ Health, 4/13 [subscription required]).
Just updated: Your cheat sheets for understanding health care's legal landscape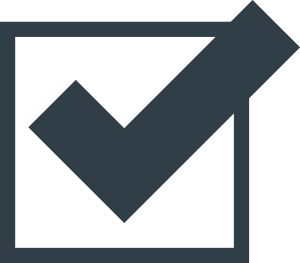 To help you keep up with the ever-changing regulatory environment, we recently updated our cheat sheets on some of the most important—and complicated—legal landmarks to include a brand new one-pager on the new tax law.
Check out the cheat sheets now for everything you need to know about MACRA, the new tax law, antitrust laws, fraud and abuse prevention measures, HIPAA, and the two-midnight rule.