"Trust, in each other and in American institutions, is vital for our social and economic well-being," but research shows trust in the health care industry has been declining for decades—and "the most tangible and immediate damage may be to public health and safety," Dhruv Khullar writes for the New York Times' "The Upshot."
New toolkit: 5 must-have characteristics of the consumer-focused physician
According to Khullar, a physician at NewYork-Presbyterian Hospital and a researcher at the Weill Cornell Department of Healthcare Policy and Research, the proportion of Americans who "had great confidence in medical leaders" has dropped from more than 75% in 1966 to just 34% today. In fact, Americans are less likely than those in other developed nations to trust their physicians, with just 25% of Americans overall saying they feel confident about the health system, Khullar writes.
The dangers of mistrusting medical professionals
People who mistrust medical professionals are less likely to engage in healthy behaviors, Khullar writes, citing research that shows people who trust physicians are more likely than those who do not to consistently take their medication, follow a doctor's advice on healthy behaviors, and—among patients with HIV—experience better mental and physical health. On the flip side, research shows that those who distrust their physicians are more likely to skip vaccinations.
Mistrusting providers can also undercut innovation, Khullar writes. While providers and research might drive innovation, patients have to be willing to try different treatments or technologies. But, Khullar writes patients are less likely to do so if they don't trust the motives of the provider, the effectiveness of the treatment, or the privacy of their data—particularly in today's "era of wearable devices and [EHRs]." He cites research showing that "for cancer patients considering experimental chemotherapy, trust in their physician was one of the most important reasons they enrolled in a clinical trial—on par with the belief that the treatment would be effective."
But "perhaps most concerning is evidence that low levels of trust can weaken the ability of governments and public health agencies to respond to epidemics," Khullar writes. One study found that "Ebola spread more widely and persisted longer [in Liberia] than it otherwise would have if there were higher levels of institutional trust," Khullar explains.
How to rebuild that trust
According to Khullar, the health care industry can start rebuilding trust by committing to "clear, transparent communication; … disclosing conflicts of interest; creating expectations for long-term relationships; and promoting shared interests and smaller power differences with patients." For instance, a provider might consider giving patients easier access to their medical notes, which may foster trust by establishing a greater sense of control.
In addition, to foster trust in areas of research, doctors and researchers should partner "with patients and communities to give them greater say in the goals, design, and dissemination of research," Khullar writes—steps that "can help ease a sense that research is being conducted 'on them' instead of 'with them.'" This increased collaboration "may have the added benefit of capitalizing on a paradox of Americans' trust: We're highly trusting of our own doctors and generally satisfied with our own care, but we distrust medical leaders and the health system as a whole," Khullar adds.
Khullar also recommends that the government deploy trusted spokespeople in times of crisis. Ultimately, Khullar concludes that while "all institutions are imperfect"—and "a degree of skepticism is inevitable and important"—pervasive mistrust "can erode the glue that binds society together, and the medicine that keeps us healthy" (Khullar, "The Upshot," New York Times, 1/23).
New toolkit: 5 must-have characteristics of the consumer-focused physician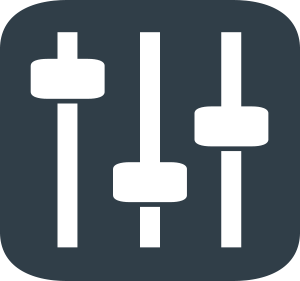 Our research briefing outlines the five must-have characteristics of a consumer-focused physician and best practice approaches to engaging physicians with each one.