A pilot program that embedded care management teams within NYC Health + Hospitals' ED boosted primary care provider visits by 15% among participants.
How the pilot worked
The program, which aimed to reduce ED revisit rates, embedded a care management team into six of the system's highest-volume EDs. The teams consisted of:
A community health worker, who received training on patient engagement and supporting care plan adherence;
A home care nurse;
A pharmacist;
A physician champion, who primarily participated by identifying candidates for the program; and
Registered nurse care managers.
Each team provided several patient services, including in-person engagement, follow-up phone calls, medication management and care planning, and assistance connecting to community services. For each patient, the team assessed his or her needs prior to discharge, completed patient education, and made "clinically appropriate referrals" to his or her PCP, home care, or other community resources. The team also tried to connect participants with NYC Health + Hospitals' primary care clinics.
Overall, the program enrolled 94,339 patients between September 2014 and August 2017, accounting for about 10% of the patients who visited the six EDs during that time period.
Results
Researchers at NYC Health + Hospitals found that patients enrolled in the care management program were about 15% more likely to visit one of the health system's primary care sites within 90 days of initial ED visit than those not enrolled in the program.
However, the researchers found that the overall hospitalization rate and rate of ED revisits among participants did not differ in a statistically significant way from ED patients who were not enrolled in the program. Specifically, the researchers found that participants' 90-day ED revisit rates dropped from 30% to 20%—a small decline that was not statistically significantly different from the slight ED revisit increase, from 26% to 30%, among non-participants over the same time period.
The researchers also found that there was "no difference in ED utilization patterns between patients with an assigned PCP and those without," according to an NEJM Catalyst post. There was also no significant difference found in 90-day inpatient admission rates, which remained around 4% and 5% for both groups.
Steps going forward
The researchers acknowledged that there are many ways in which the program can improve. First, the researchers said that they would want to evaluate over a longer time period the link between connecting patients to a PCP and future utilization of the ED.
The researchers also acknowledged that "social needs were often uncovered by the ED care management team during patient assessments, but there were limited resources available to address those needs." Going forward, the researchers said that a stronger ED care management model would better leverage partnerships with community-based organizations while also linking patients to social services.
Finally, the researchers said the scale of the intervention may have been too large, potentially diluting the program's ability to provide appropriate resources to patients with the greatest need. "Future efforts involve analyzing patient acuity to inform development of more targeted interventions with 'higher-touch' intensity aimed at high-need patients during the follow-up window," the researchers wrote (Minemyer, Fierce Healthcare, 2/8; Roy, et. al., NEJM Catalyst, 2/7).
Ready to get started on improving PCP referrals?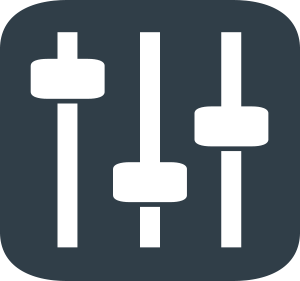 Section 3 of our toolkit provides a sample care management referral form, a guide for hardwiring care management referrals into PCP workflows, and an organization readiness assessment for opt-out review of high-risk patient lists.