Read Advisory Board's take on this story.
The American Medical Association (AMA), America's Health Insurance Plans (AHIP), and other industry stakeholders on Wednesday released a consensus statement outlining five opportunities for improving the prior authorization (PA) process for medical treatments.
A growing burden
In a release accompanying the statement, the organizations wrote that PA requests when applied appropriately can help maximize value in health care. However, they acknowledged that the process can also be burdensome for all parties.
AMA in a December 2016 survey of 1,000 practicing physicians found that physicians spend 16.4 hours processing an average of 37 PA requests weekly. Jack Resneck, chair-elect of the AMA Board of Trustees, said that his practice has received PA requests not only for breakthrough drugs but for older generic drugs and in cases when patients have been on an established medical regimen for a chronic condition.
Statement details
In addition to AMA and AHIP, the consensus statement was signed by four other prominent provider and insurer trade groups:
The American Hospital Association (AHA);
The Medical Group Management Association (MGMA);
The American Pharmacists Association (APhA); and
The Blue Cross Blue Shield Association.
According to the statement, the groups' goals include:
Promoting safe, timely, and affordable access to evidence-based care;
Boosting efficiency; and
Cutting administrative burdens.
Toward these goals, the statement outlines five broad areas where the PA process can be improved:
Selectively applying PA requirements, which can be done by distinguishing PA applications based on factors such as provider performance, adherence to best medical practices, or contractual obligations;
Regularly reviewing the treatments that are subject to PA requirements and removing requirements that are no longer appropriate;
Bolstering communication among insurers, providers, and patients to minimize potential care delays and to ensure clarity about rationale and changes;
Protecting continuity of care for patients who are undergoing treatment when PA requirements, providers, or health insurers change; and
Improving automation to boost the efficacy of PA processes and requirements, such as by adopting national EHR standards for PA across the industry and making formulary information and coverage requirements more transparent at the point of care. 
Stakeholder comments
AHA EVP Tom Nickels said the principles outlined in the statement "provide a good starting point for providers and health plans to work together toward continuous improvement in quality of care and health outcomes while reducing unnecessary administrative burden."
Anders Gilberg, MGMA's SVP of government affairs, said, "By forging an agreement addressing an important set of prior authorization challenges, this collaborative is leading the industry toward the dual aim of reducing the volume of required authorizations and decreasing complexity in conducting these transactions."
AHIP CMO Richard Bankowitz praised the collaborative nature of the endeavor, saying, "Working together, we can find the right solutions to improve the process, promote quality and affordable health care, and reduce unnecessary burden."
Justine Handelman, SVP of policy and representation at Blue Cross Blue Shield Association, also praised the collaborative nature of the effort, saying, "By working together, we're taking an important step forward in alleviating what can be an unnecessary burden for some patients, while ensuring our members continue to receive high quality, safe, and effective care."
APhA CEO Thomas Menighan added, "We are very supportive of this collaborative effort that is critical to improving patients' access to needed medical services and medications, promoting continuity of care, and removing provider burdens. Adoption of these principles will free physicians, pharmacists, and others to spend more time in patient care" (Robeznieks, AMA Wire, 1/17; "Consensus Statement on Improving the Prior Authorization Process," 1/17; AHA et al. release, 1/17).
Advisory Board's take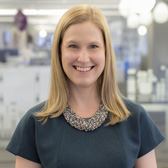 Lindsay Conway, Managing Director
Over the past decade, prior authorization requirements have been continuously increasing, creating non-value-added administrative work for providers and payers and often resulting in needless delays in patient care. This consensus statement outlines important opportunities for payers and providers to collaborate to achieve the goals of prior authorization, i.e. high-value, evidence-based care, at a lower cost to all parties. Most importantly, the recommendations have the potential to improve patient access to care.
To learn more ways to improve the PA process, download our research report, "Prior Authorization for Physician-Administered Drugs." You'll learn best practices for staffing, process redesign, improving information flow, and working with payers to reduce PA requirements.